As one of the most successful and longest running soap operas on television, The Young and the Restless writers are masters at keeping fans tuned in to thrilling dramas and shocking betrayals.
The latest storyline that has fans glued to the screen involves one of the show's oldest and most controversial figures — Victor Newman — and the potential culmination to a long-standing conflict with his son, Adam. 
While many fans are waiting with bated breath to find out what happens, others are convinced that this routine is just a re-run of the same old tricks this family has used for years. Will Adam soon find out that his upper hand was nothing but a trap?
Victor and Adam have a troubled relationship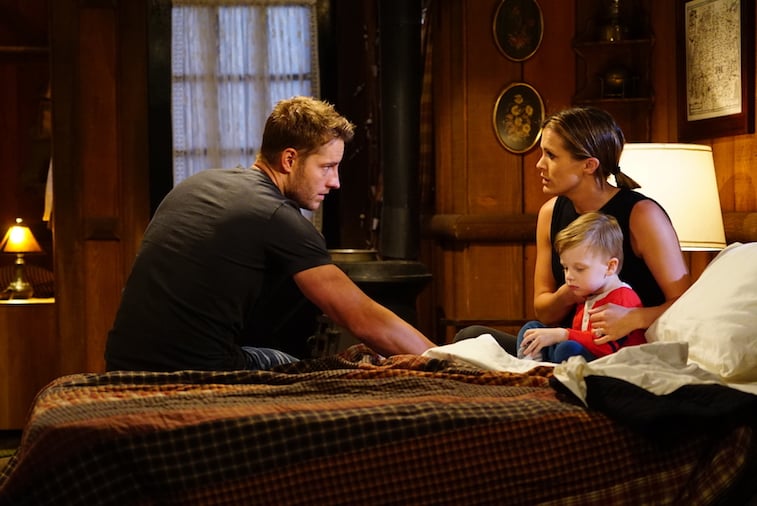 Victor Newman is one of the show's most complex and interesting characters. He was never even meant to stay on the show for very long, but his fascinating character development has kept him around for decades.
Adam, who is Victor's son but who spent his early life unaware of that fact, had a long narrative in which he tried to separate himself from his father. 
While it has lately been Adam portrayed as the devious and unscrupulous con artist who will do anything to get what he wants, many fans are quick to point out that the apple doesn't fall far from the tree.
Many see Adam and Victor as much more alike than they'd like to think, and Victor's own history of subterfuge and greed-driven business decisions seems to be mirrored in his son's game plan. 
Fans were unhappy with Victor's business decision
Victor named his son Nick CEO of Newman Enterprises in a recent plotline, and some fans were not happy with that fact. Many saw this as a direct swipe at Adam, who had worked hard to rebuild a relationship with his father and who has widely been regarded as more deserving of the honor.
Fans took to Twitter to respond to the outcome. "That was a cruel thing for Victor to do to Adam. He should have turned Nick's offer to run NE down, and gave the position to Adam," one wrote. 
"Nick will mess up big time and Victor will beg Adam to step in and save NE! Victor knows Nick doesn't have the brains or business sense/education to run a company like NE! Adam is a grad of Harvard Business School and knows what he's doing!" another explained.
Now Adam is taking what he wants by blackmail
While fans may have been disappointed to see Adam passed over for a role that seemed right for him, many are equally aghast at the new turn of events. Adam seems to have the upper hand.
He has blackmailed his way into controlling the company after all, but fans are unconvinced that the story will end there. Adam may have learned these tricks from Victor himself, but Victor isn't one to be easily outmaneuvered. Many are convinced that it is Victor, not Adam, who is actually in control of what happens next, and Adam is walking right into the trap that Victor put down. 
Fans on Twitter had much to say about the new developments. One fan speculated on how it might all shake out: "in the end the joke will be on Adam, I don't think Victor killed that man, Hope did, Victor covered for her, plus Adams forgetting he did kill a man, he and Chance buried him."
Others simply voiced how disappointed they would be if this plot didn't have a twist coming soon: "What terrible writing to have [Victor] fold to Adam. This better be part of Victor's agenda to destroy Adam. But in the promo Victor is clearly not letting Nikki in if he is planning something."
While we might have to wait to find out exactly what Victor has in store, it seems likely that Adam isn't set up quite as neatly for success as he hopes.
Source: Read Full Article