Romance is in the air at Hallmark Movies Now. Hallmark's subscription streaming service adds new must-see movies to its library every month, and June 2021 is no exception. We've rounded up a few of the highlights to add to your to-watch list this month. 
Here's what to stream on Hallmark Movies Now in June 2021 
Whether you're in the mood for a heartwarming period drama about two abandoned sisters being raised by their grandparents (When We Last Spoke) or are looking for a modern rom-com set in a foreign country (Love on Iceland), Hallmark Movies Now has you covered. 
In addition to new movies being added to the streaming service in June, Hallmark Movies Now subscribers can also binge on dozens of other movies and shows, including classics from the Hallmark Hall of Fame library and the streaming-only original series When Hope Calls. You can also catch up on past episodes of Chesapeake Shores ahead of the season 5 premiere in August. 
Melissa Gilbert stars in 'When We Last Spoke' 
Little House on the Prairie star Melissa Gilbert stars in When We Last Spoke, from 2019. She plays a devoted grandmother who takes in her granddaughters after their mother abandons them. Cloris Leachman and Corbin Bernsen also star in this 1960s-set movie based on a book by Marci Henna. Streaming from June 2. 
'Love on Iceland' stars real-life couple Patti Murin and Colin Donnell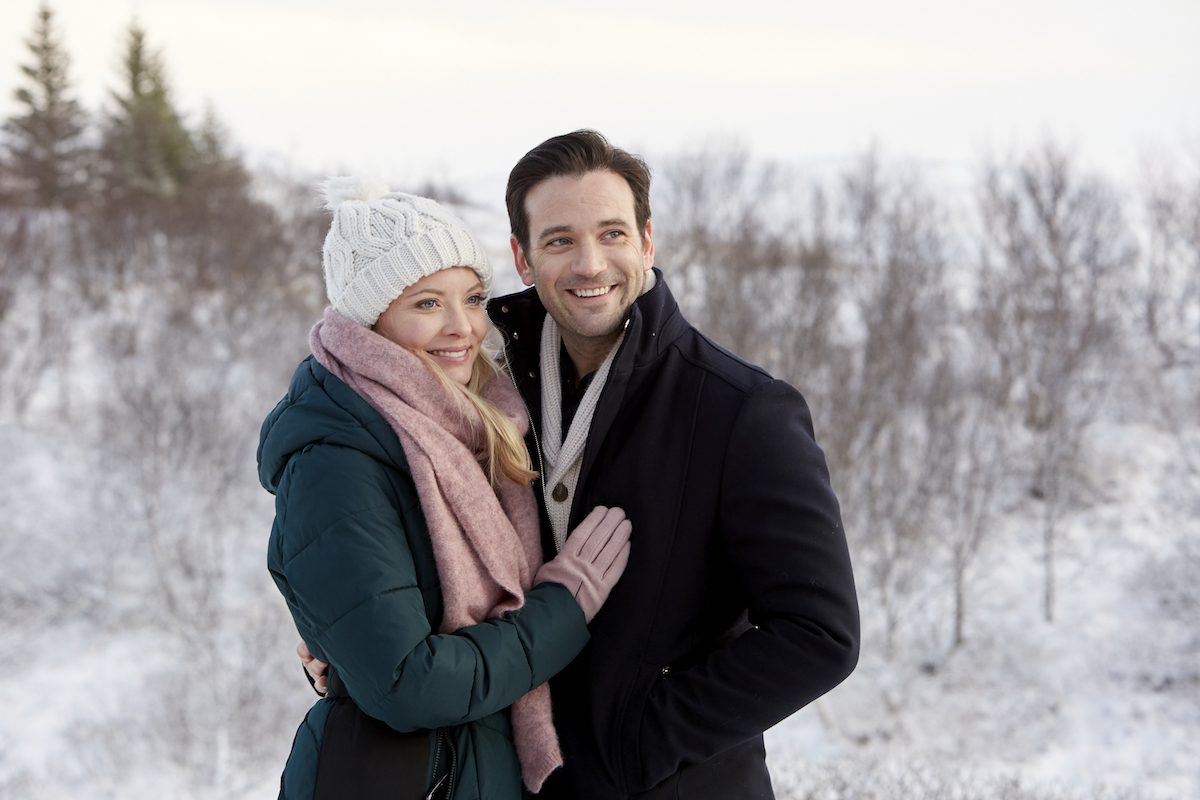 Real-life husband and wife Colin Donnell and Patti Murin team up for Love on Iceland, though they don't play a couple on screen. Instead, Murin plays the friend of Kaitlin Doubleday's character, a podcast producer who reconnects with her photographer ex-boyfriend (Donnell) while on assignment in Iceland. Streaming from June 7.
Stream 'The Ultimate Gift' and its two sequels 
Hallmark Movies Now is also adding The Ultimate Gift and its two sequels, The Ultimate Life and The Ultimate Legacy, in June. The first movie, released in 2006, is about a man named Jason (Drew Fuller) who receives an inheritance from his wealthy grandfather (James Garner). But there's a catch. To get the money, he must himself give a series of gifts to other people. All three movies are streaming from June 21.
Other new Hallmark Movies Now movies in June 2021
Other movies coming to Hallmark Movies Now in June include Marrying Mr. Darcy, loosely inspired by Jane Austen's Pride & Prejudice, and Stop the Wedding, about a single woman who tries to put the brakes on her aunt's wedding to a well-known actor with a string of failed marriages behind him. 
Also coming to the streaming service this month are Love Lost & Found and Follow Your Heart (both streaming from June 7), and Ms. Matched, Walking the Dog, and Love Under the Olive Tree (all three streaming from June 14).
Check out Showbiz Cheat Sheet on Facebook!
Source: Read Full Article