Culinary queen Rachael Ray is posting videos of herself cooking from home rather than conducting her show in front of a live audience due to the coronavirus crisis. Offering viewers recipe and shopping tips during the nationwide quarantine, the food icon is always happy to share her favorite meals and shortcuts to making life easier.
Though Ray tries to keep her meals relatively simple, her grocery list is anything but uncomplicated and may have you doing a double take.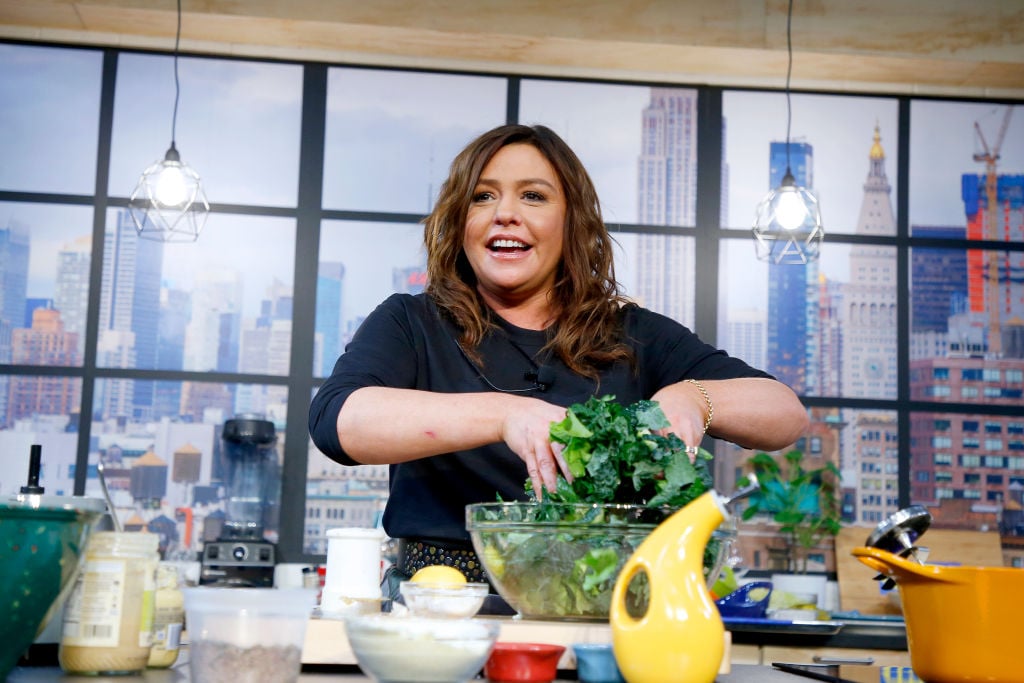 Food TV star on working from home
Like many television personalities, Ray is finding new ways to reach her audience during the COVID-19 outbreak. The cookbook author commented on feeling a bit out of her element without her team and an audience.
"It's so weird for so many reasons," Ray said of her new setup in an interview with the BUILD Series, according to Yahoo! TV. "I never leave the floor, we shoot three shows a day, and I would spend all my time hanging out with people, telling jokes and just doing behind-the-scenes stuff and they'd be like, 'Rachael, we do have other shows to do.'"
The talk show host shared that she misses the human interaction of her crew and studio audience. "You know, it was so fun and it was so energetic in a different way," Ray revealed. "Now, the trippy part for me is … there's no applause, there's no Joey Kola, our fantastic comedian, who's our warm-up guy, egging people into cheering. Nothing I say is funny."
Rachael Ray's handwritten grocery list
Though the Food Network star is known for keeping things simple and accessible, those rules may not apply to her shopping list when hitting the grocery store. While the items on the list can include everyday produce items like peppers, lemons, and berries, things take a more complex turn when she outlines an assortment of spaghettis and how the seafood should smell.
"I know they look a lot like Kevin Spacey notebook entries from the film Seven," Ray said, as reported by People. "But the end result is a whole lot of good food served to deserving people."
Despite the eye-crossing complexity of the list, Ray insists that there is a method to her menu madness. "What it starts out with is what I'm going to cook for the week, and that is determined by my husband first and then my mother and any guests that are coming to my house," she explained on her website RachaelRay.com. "People request certain things — kind of like pre-ordering from a menu — and I do my best to accommodate. I write down a sketch of what I'm cooking and then I make a list of what I have versus what's in my pantry."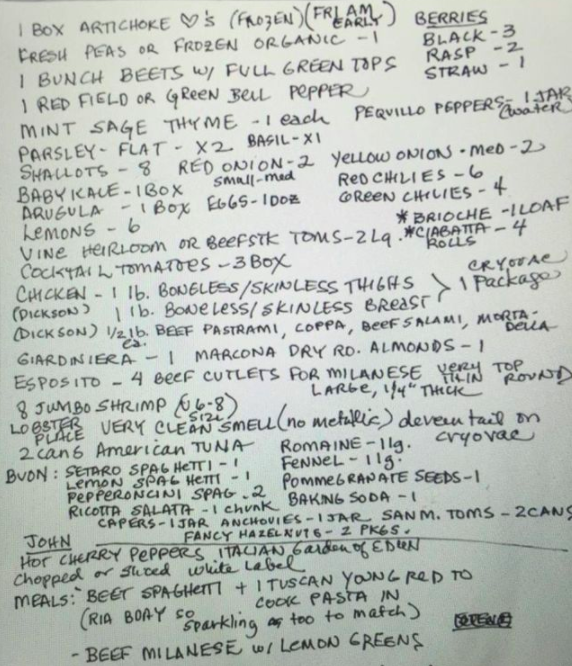 '30 Minute Meals' maker often doesn't eat what she cooks
While some would assume that Ray spends much of her day enjoying the meals she prepares, the television chef confessed she doesn't eat what she makes for her audience.
"One day, John [Ray's husband] and I taped seven different things," she said. "So we did seven meals and I didn't eat any of them because when you teach it or you perform it, you lose interest in it."
For Ray, it's how she separates her home life from her career. "It's truly blurring the lines between my private time that I would have at home and what always felt like work," she shared, "and my job was to get other people excited about going into the kitchen, not to get them excited about what I was going to have for dinner."
Check out Ray's Instagram account for some of her recipes in action!
Source: Read Full Article