The Vanderpump Rules couple is one of many celebrity couples who are staying at home together during the coronavirus pandemic. Tom Schwartz revealed how he has been passing the time with Katie Maloney-Schwartz and answered if they'll have a baby any time soon.
Tom Schwartz felt ashamed for how he treated Katie Maloney on 'Vanderpump Rules'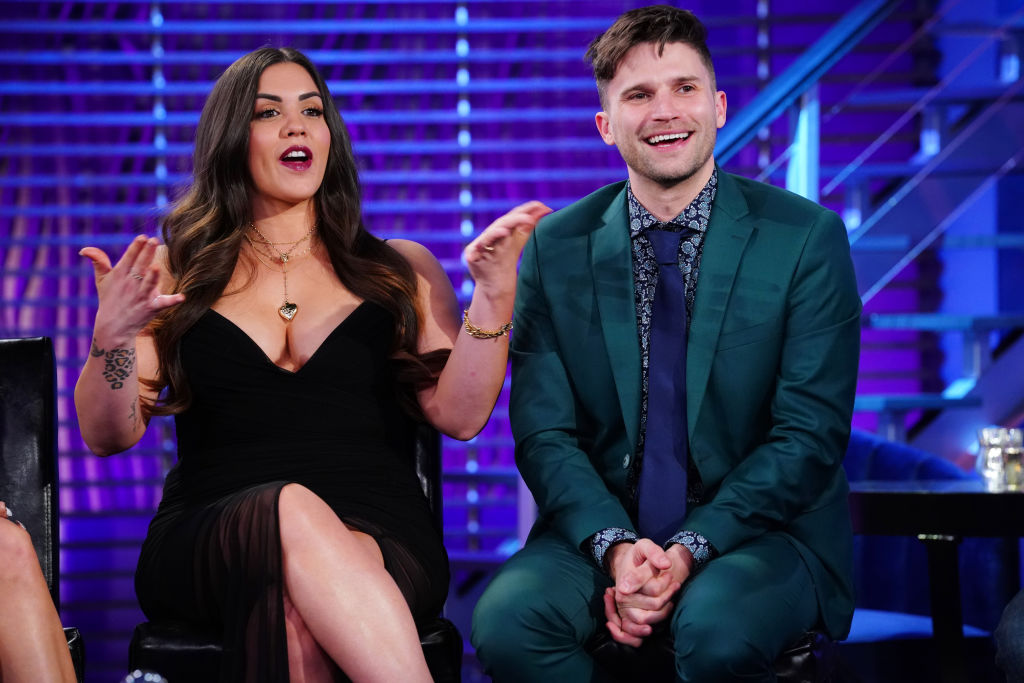 A recent episode of Vanderpump Rules showed the married couple fighting. That's because Maloney-Schwartz was offended by Tom Sandoval's prank of getting fake cops to arrest Jax Taylor for his birthday.
Schwartz called her "gross" in front of their friends. He also said, "Don't be a social justice warrior."
The husband later apologized. "I overreacted to your reaction, but I have to be honest. I still am dumbfounded and confused by your reaction," he said. Schwartz later talked about his feelings about the fight the next day. "I wasn't even hungover. I just had, like, a shame hangover," he said.
Schwartz and Tom Sandoval donated money to restaurant workers
There are many people struggling during the coronavirus outbreak because many businesses are on hold. Schwartz and Tom Sandoval decided to help out restaurant workers during this time.
They wrote on their cameo page, "The restaurant industry has been hit hard so we're raising $$ for the Employees of TomTom and matching the first $10k. We hit our goal and will be fulfilling the remaining requests, so thank you so much to everyone that booked us!!"
TomTom is closed during this time. The announcement left fans with a message.
"We encourage everyone to social distance themselves, to allow our community to prevent the spread of COVID-19, and we hope everyone does their utmost to fight this. Together we will get through this and come out stronger on the other side. Keep following us for updates and we hope we can welcome you back again soon," read the post.
They don't plan to have a kid soon
Schwartz gave an update on how he's been spending time with Maloney-Schwartz to Us Weekly. They took up building with LEGOs together to pass the time. The couple is also trying to strike a balance.
"We have a nice balance of spending quality time together and giving each other space to do our own thing as well," Schwartz said. "We do try and motivate each other. [We] both want to come out of this better versions of ourselves."
Some expect that couples isolating together will lead to a lot of babies in the future. The reality stars answered if they will be part of the possible boom.
"Odds of contributing to the corona baby boom are low to nil. We are both feeling decidedly unsexy at the moment," Schwartz answered. They have been socializing with other people through Zoom and FaceTime.
"Lots of great heartfelt chats with the family and just everyone how much we appreciate them," he said. "Socially distanced but close at heart." Schwartz also said that he expects to reach the $50k goal for restaurant workers this week from his fundraising.
Source: Read Full Article