Tom Holland is most famous for playing a teenager bitten by a radioactive spider. Lately, however, Holland's movies have become snakebit, as delays and other misfortunes have befallen three movies he's had leading roles in: Uncharted, Chaos Walking and Onward. 
Uncharted and Chaos Walking have both faced numerous production delays, and now the former has been delayed by the coronavirus pandemic that has shuttered Hollywood and most of the world besides. Onward didn't have any production troubles of that sort, but the virus made sure that the movie made its way to Disney+ faster than anyone expected.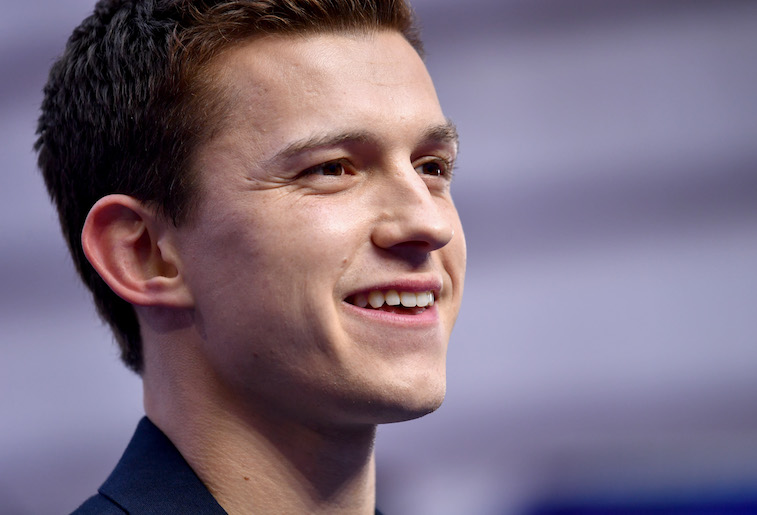 'Uncharted' is unlucky
Screen Rant reports that production on Uncharted has been delayed for six weeks due to the coronavirus. The film also stars Mark Wahlberg, and Antonio Banderas,.with Ruben Fleischer (Venom) at the helm. Holland plays Nathan Drake, a treasure hunter who journeys across the world to uncover various historical mysteries and is based on a popular video game, a la Tomb Raider. 
However, this production delay is just the latest in a series of snafus on the project. The movie was originally developed as far back as 2007 by Avi Arad, who had been a key producer on several Marvel-related projects, including Sony's Spider-Man movies. But various attempts to get Uncharted going never got off the ground.
It seemed like it would finally happen with Travis Knight (Bumblebee) attached to direct, but he bailed in December due to scheduling issues. He was the sixth director to leave, after Neil Burger (Divergent), Seth Gordon (Baywatch), Shawn Levy (The Internship), and Dan Trachtenberg (10 Cloverfield Lane). Uncharted's release date is still set for March 2021, but at the rate everything has unfolded, no one should be placing any bets.
'Chaos Walking' lived up to its title
As bad as Uncharted has had it, another Holland vehicle, Chaos Walking rivals even Fox's New Mutants. Like that film, Chaos Walking has been delayed for nearly two years, despite it starring Holland and Daisy Ridley. Screen Rant said the movie had been finished for quite some time, but the Lionsgate film, directed by Doug Liman (The Bourne Identity) , was beset by one delay after another. 
Chaos Walking underwent various reshoots that kept pushing the release date back. Originally scheduled to come out on March 1 of 2019, it's now set for January 22 of next year, with that month being known as a dumping ground for movies a studio doesn't think will do very well. Similar troubles also befell Universal's Dolittle, starring Robert Downey Jr. and Holland, which ended up costing $175 million but ultimately grossing $77 million here. 
Chaos Walking is set in a near-future world where women are all but absent where people have the ability to hear the minds of humans and animals. Ironically, the crisis was caused by a pathogen that spread around the planet, so that movie may cut a little too close to home when it finally comes out. 
'Onward' struggles to move forward
Then there was Pixar's Onward, with Holland as the voice of one of the lead characters. That movie was mostly smooth sailing in production, and it hit theaters in March to mostly positive if not ecstatic reviews. Even before the pandemic closed down theaters, audiences seemed indifferent to the movie, which only managed to gross $61 million here.in 12 days of release.
Disney decided to make Onward available for digital sale early, and it's scheduled to go to Disney on April 3. Marvel fans are hoping Holland's most eagerly awaited movie, Spider-Man 3, doesn't befall a similar fate. It's scheduled to go into production this July, with a release date set for next July – for now.
Source: Read Full Article