In a time where many are stuck in their homes, what better news could there be than brand new TV episodes airing in the coming months? The Bold Type Season 4 went on hiatus, but a return date has just been announced. Here's a look back at The Bold Type thus far and what to expect when it comes back.
'The Bold Type' began airing in 2017
The series first kicked off in June 2017 on Freeform. It stars Katie Stevens as Jane Sloan, an assistant at Scarlet Magazine who has just become a staff writer. On the journey with her are her best friends, social media director Kat Edison (Aisha Dee) and fashion assistant Sutton Brady (Meghann Fahy). They face heartbreak, career struggles, and much more together.
The Bold Type quickly received critical praise, which was especially good for the network as it came just when its champion hour-long female-led series, Pretty Little Liars, went off air. The show earned a two-season renewal, with season 2 airing in summer 2018 and season 3 a bit earlier, in spring/summer 2019.
Season 4 was set to be longer than the previous ones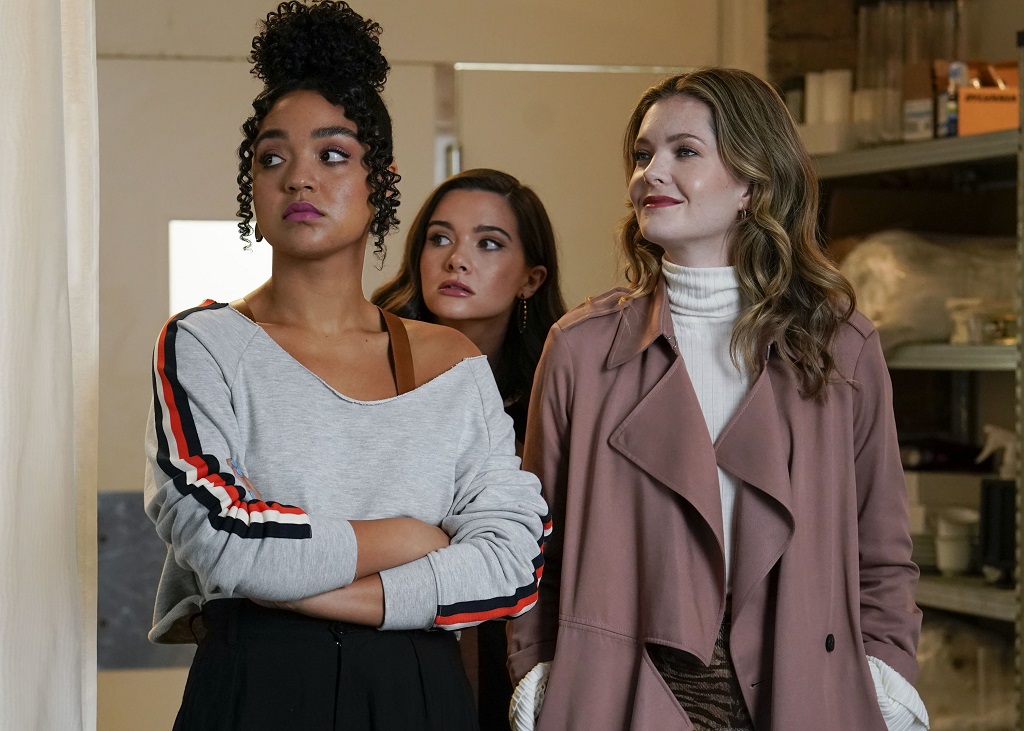 The first three seasons were ten episodes each. While this hasn't always been the standard for network TV, it has become more common these days, especially for hour-long dramedies, given how long they can take to film. But this isn't the case for season 4.
In May 2019, while season 3 was still airing, The Bold Type season 4 was officially announced. Months later, in August 2019, the stars announced that the episode order had been extended, to a total of 18 episodes.
The tenth episode aired in March 2020
The Bold Type Season 4 began in January 2020. It saw the three women cope with the changes at Scarlet, as well as a lot of changes to their own lives. Kat's romantic life goes in a direction she doesn't expect, while Ryan and Jane try to repair their relationship. Sutton and Richard do long-distance, but, after career disappointments, they decide to get married and live in San Francisco.
Episode 10 of the season, which aired on March 26, was promoted as the Spring Wedding Finale. Richard and Sutton tied the knot, but a new opportunity caused her to change her mind about moving. Jane and Ryan broke up, and Kat lost her job. The episode ends with Jane going to get her preventative mastectomy, with her friends by her side.
They had to shut down production for coronavirus
The episode 10 break made for a good finale, but with eight episodes remaining, some fans were still concerned given recent events. In March 2020, all productions began to shut down due to the coronavirus (COVID-19) pandemic. Among them was The Bold Type.
According to Stevens, who spoke with TV Line, they were "pretty bummed" when production shut down, as they were "halfway through shooting 17 and 18," the last two episodes of season 4. She said there were 10 days left of shooting scheduled, and she was hopeful they'd get the chance to fully shoot the "really incredible finale."
'The Bold Type' Season 4 returns in June 2020
Now, we know when the show will return. On April 21, 2020, Freeform released The Bold Type Season 4B teaser, with a special intro (shot separately in their own homes) from the stars. Not much is revealed, but we do know that the first episode will air on June 11.
Source: Read Full Article