Next year is going to be as stressful as ever, so thankfully, we have some laughs at the movie theater to look forward to in the New Year. Look no further when you need an escape from all the drama. Here are the comedies to look forward to in 2020, from millennial takes on 19th-century literature to a mysterious romantic comedy and an unforgettable viral sensation.
Like a Boss
Two friends, played by already proven funny ladies Rose Byrne and Tiffany Haddish, set out to start a beauty company together. Shenanigans ensue when their rich benefactor, played by Salma Hayek, starts to take advantage of them and they fight back.
Release date: January 10
The Gentlemen
Please, do yourself a favor and look at what Colin Farrell, Hugh Grant, and Jeremy Strong from Succession are wearing in this Guy Ritchie crime comedy. You'll be obsessed. The film is about an American marijuana mogul living in London, naturally played by Matthew McConaughey, who starts a chaotic chain reaction when other criminals learn he wants out.
Release date: January 24
Birds of Prey
Okay, I know this is a superhero movie and will probably also have a lot of violence and action and characters with weirdly alliterative names like Cassandra Cain, but based on the trailer, it looks funny? If Harley Quinn is out to prove she's a better joker than her ex-boyfriend The Joker, than I'm all for it. Margot Robbie has already killed it in comedies like I, Tonya and The Wolf of Wall Street, so you know she can hold her own.
Release date: February 7
Emma
The classic novel that inspired Clueless gets a hilarious makeover in this new adaptation that stars Anya Taylor-Joy, Bill Nighy, and Johnny Flynn. There's a real Dickinson vibe to it. Emma is one of Jane Austen's only heroines who doesn't need to marry rich and disastrously attempts to find love for herself and her friends while ignoring what (and who) is right in front of her.
Release date: February 21
The Lovebirds
Issa Rae and Kumail Nanjiani play a couple that gets drawn into whodunnit territory in this "murder mystery rom-com" directed by Michael Showalter, who is responsible for cult classics like Wet Hot American Summer and They Came Together and also directed The Big Sick.
Release date: April 3
In the Heights
The Golden Globes is going to put this in the Comedy/Musical category anyway, and Lin-Manuel Miranda's first Broadway musical has as many, if not more, jokes in it than Les Miserables, so I'm counting this as a comedy to look forward to in 2020! In the Heights is about Usnavi, a bodega owner, and his neighbors in Washington Heights over the course of a few hot summer days. There's love, luck, loss, and some incredible songs from your Hamilton fave.
Release date: June 26
Free Guy
In Ryan Reynolds' latest action comedy, after Deadpool and Detective Picachu, he plays an NPC (non-playable character) in a video game who gains self-awareness and decides to save the world when things in the game start going wrong. Jodie Comer from Killing Eve plays one of the game's programmers, who is shy IRL and becomes the bad*ss Molotov Girl in the game. Joe Keery, aka Steve from Stranger Things, is another programmer, and hilarious filmmaker Taika Waititi plays their boss.
Release date: July 3
Bill & Ted Face the Music
Everyone's obsession with Keanu Reeves in 2019 will be rewarded in 2020 with a new Bill and Ted movie. When they get an ominous message from the future, the two friends will save the world yet again and stave off their respective middle-age crises in the process.
Release date: August 21
The Witches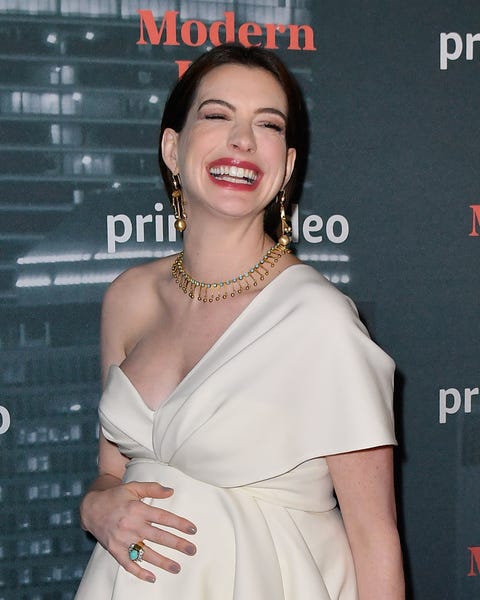 Just in time for Halloween, Anne Hathaway, Octavia Spencer, Chris Rock, and Stanley Tucci are going to be in an adaptation of Roald Dahl's The Witches. A young boy goes to live with his grandparents and gets embroiled in a lot of drama with some kooky witches.
Release date: October 9
Zola
https://www.instagram.com/p/B5qoca5H3he/
Remember that Twitter thread about stripping in Florida that was full of suspense and had everyone gripped in suspense and cracking up in 2015? You better believe they made a movie out of that saga. It stars Taylour Paige as Zola, Riley Keough as Jess, and Nicholas Braun as Derrek.
Release date: TBD, premieres at Sundance in January
Source: Read Full Article