The Bachelor franchise is airing a shorter-clips version of Kaitlyn Bristowe's season of The Bachelorette on June 15, 2020. Chris Harrison will provide updates and chat with Bristowe and other contestants to see where they are now. Fans who watched the season when it aired know that it did end in a proposal by Shawn Booth. 
However, Booth and Bristowe split after a three-year engagement. Fans think if they were still together today, there would be another tough conversation happening in their house.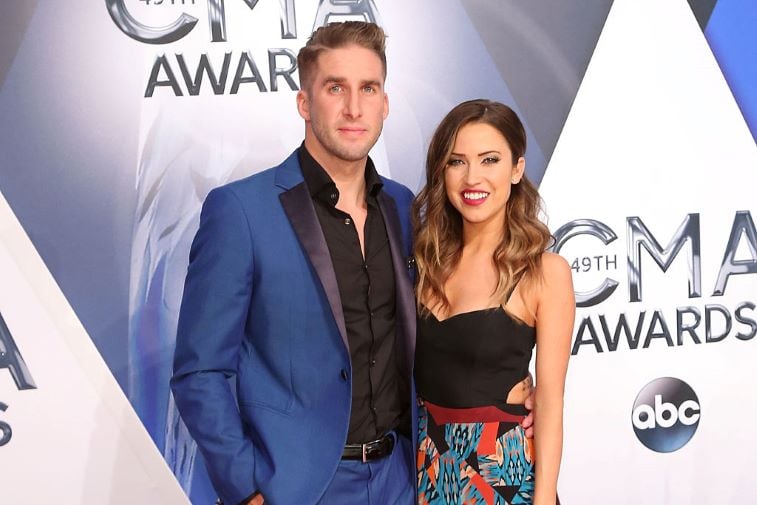 'The Bachelorette's recent Instagram posts support the Black Lives Matter Movement
The former Bachelorette, Bristowe, is speaking out on Instagram about racial injustice following the unjust killings of Ahmad Abrey, Breonna Taylor, George Floyd, and many others.
"This is a forever movement," Bristowe wrote in a caption on Instagram. "A life-changing time. Don't just shout all lives matter. Look into WHY that is wrong. Read an analogy as to how dismissive that is."
RELATED: 'The Bachelor': Fans Hope the Black Lives Matter Movement Will Bring the First Black Lead
Bristowe also shared a very detailed post about "How to be actively anti-racist." She explained various times that she is learning and growing and hopes others will do the same. 
"Talk to your white friends and family and hold them accountable, ask them what THEY have learned," Bristowe continued. "Call them out. Do not go to your black friends and ask them what you can do. This is your responsibility. Put your intentions into action."
'The Bachelorette's ex-fiance, Shawn Booth, covertly chose to support Blue Lives Matter this week
Booth posted a series of photos of police officers demonstrating peacefully alongside protesters. In his caption, he did state that he stands with the Black Lives Matter movement right now. However, he also included a lengthy part about how thankful he is for the good police officers.
"Thank you to the good, fair, and hard-working people in law enforcement who believe in their duty to actually protect & serve the community," Booth wrote.
RELATED: 'The Bachelor' Fans Dig Up Chris Harrison's Reasoning For Never Having a Black Bachelor — It's 'Tone-Deaf'
Fans began commenting about the connotations of his post immediately. Several pointed out that many of the photos were taken before police officers began spraying pepper or tear gas into the crowds of protesters. 
"If most of them were good, people wouldn't be protesting in all 50 states," another Instagram user wrote. "I want to see this kindness from cops on a daily basis. Not just when they want good PR. A man was murdered, Shawn. This is about HIM. Don't lose sight of that. RIP George Floyd."
Why did Kaitlyn Bristowe and Shawn Booth break up?
Bristowe and Booth announced their split in November 2018. They gave a blanket statement explaining they were both going in different directions. However, in March 2019, she opened up a little more about what happened.
RELATED: 'The Bachelor: The Most Unforgettable – Ever!': Which Seasons Will Air This Summer for One Night Recaps?
"We were kind of struggling for the last little while," she told the Raw Beauty Talks podcast. "I just wasn't feeling loved for over the last year. It really just started weighing on me. I just felt very alone in the relationship, and I felt like I had a best friend, but I didn't feel like I had a partner. We just started growing apart."
Although the two split amicably, fans point out the differences between their points of view today. They wonder if they would be having some difficult conversations amid what is going on in the world today.
The Bachelor: The Greatest Seasons — Ever! will air Bristowe's season in a condensed format on June 15, 2020, at 8 p.m. EST on ABC.
Source: Read Full Article