Maya Vander from Netflix's Selling Sunset recently admitted that Christine Quinn is the real reason why the show is such a huge hit.
Vander got candid on the Behind the Velvet Rope with David Yontef podcast about the series and why it is such a success. She knew producers made television magic the minute she saw the pilot. But says it is Quinn who is carrying the series.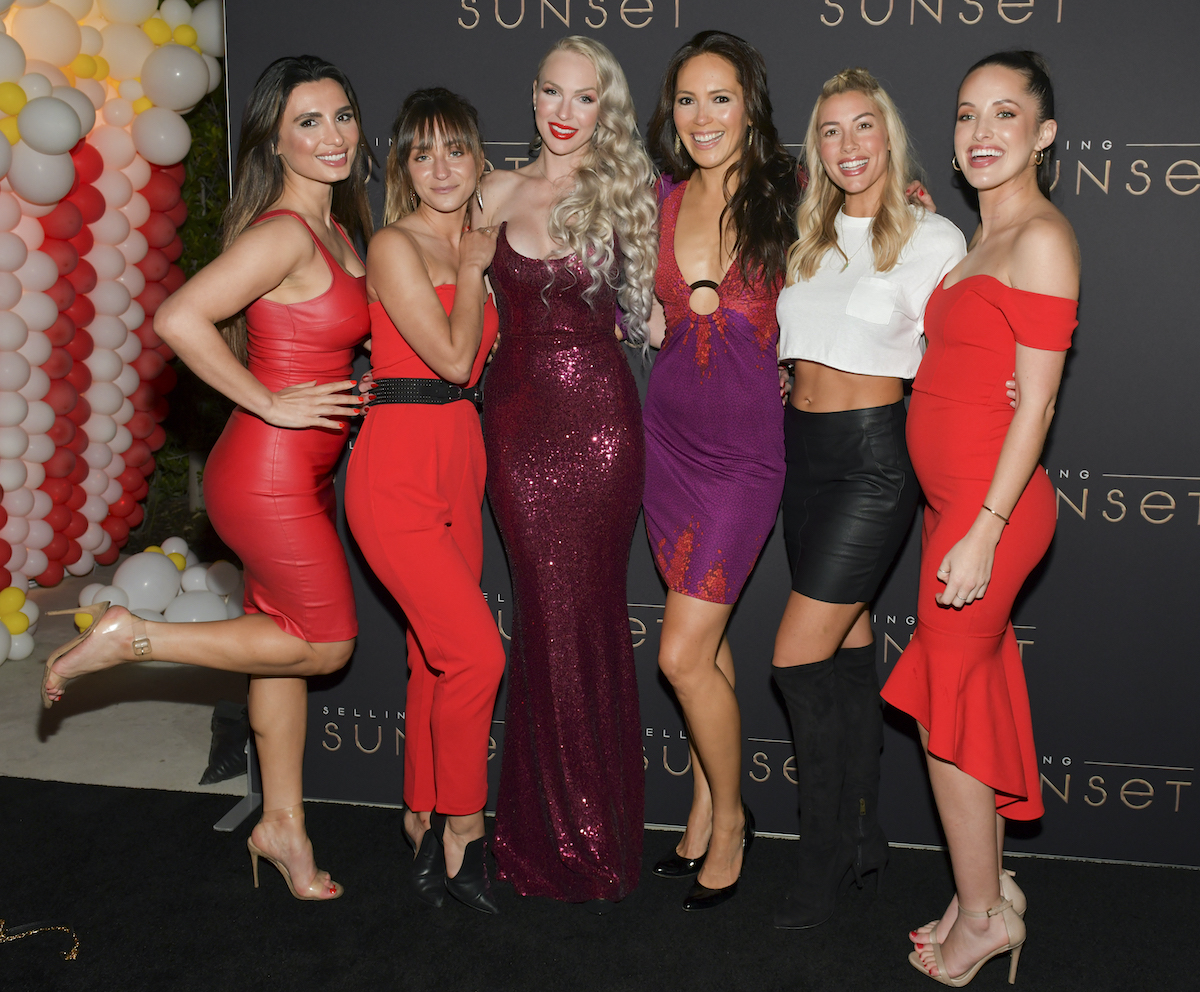 Some of the cast members are on the show to do business in real estate, she insisted. But "I'm not sure what Christine and Heather [Young], what was their, what was their priority? Maybe also real estate, but I don't know. I mean, I guess we all were hoping at some point it's going to get some business." Vander said. Yontef asked, "Is that your nice way of saying Christine really wants it to be on TV?" 
Maya Vander thinks Christine Quinn makes the show
Vander insisted this wasn't her way of saying Quinn only wanted to be on television. "No. No," Vander laughed. "I mean, but you know what Christine making the show. I mean, I honestly, I don't think the show would be actually as fun and successful without Christine, one hundred percent."
"Christine is a very big personality and she's definitely more interesting than myself, you know, the boring, the mom with the kids who actually do real estate and all that," Vander admitted.
"Christine is a very big personality," she continued. "She's very out there, the fashion, the statement, everything. Right. So she's more interesting to watch and she can go crazy and do stuff. So I would say she definitely makes the show. And obviously that other ladies, they add a lot, you know, everybody have their own personality and, and you know, they all bring something to the show, but I would one hundred percent say if it wasn't for, unfortunately for the last scene with Chrishell [Stause] in the first season, which was a crazy dramatic scene, I don't know if it would have a season two. I don't know if it would be interesting enough."
Vander was surprised when Chrishell Stause announced her split from husband Justin Hartley
Vander says she didn't see the split coming between Chrishell Stause and husband actor Justin Hartley. She says Hartley used to come by the office frequently.
"You know they seemed like such a sweet couple," Vander said. "So it was really, for me personally, it was really disappointing to hear what happened because they were so good together."
"I mean, it's not like I was hanging out with them all the time, but yeah. I mean, from what I saw zero signs," she said. "I mean, you know, that was shock to all of us, all the cast. Like we did not see this one happens and you know what to Chrishell I have to give her a lot of credit because you know, it's been very tough on her. I think, you know, obviously finding, you know, like dealing with that and she was so professional and so together. And yeah, I mean, she's doing better now, but obviously like it's still, you know, still fresh."
Source: Read Full Article