Hondo (Shemar Moore) is trading Los Angeles for Mexico in the S.W.A.T. Season 5 premiere. But even though the recently demoted squad leader is spending time south of the border, that doesn't mean he's leaving trouble behind him. Here's what we know about the return of the CBS police procedural, including important info about its new timeslot.​​
'S.W.A.T' Season 5 premieres Friday, Oct. 1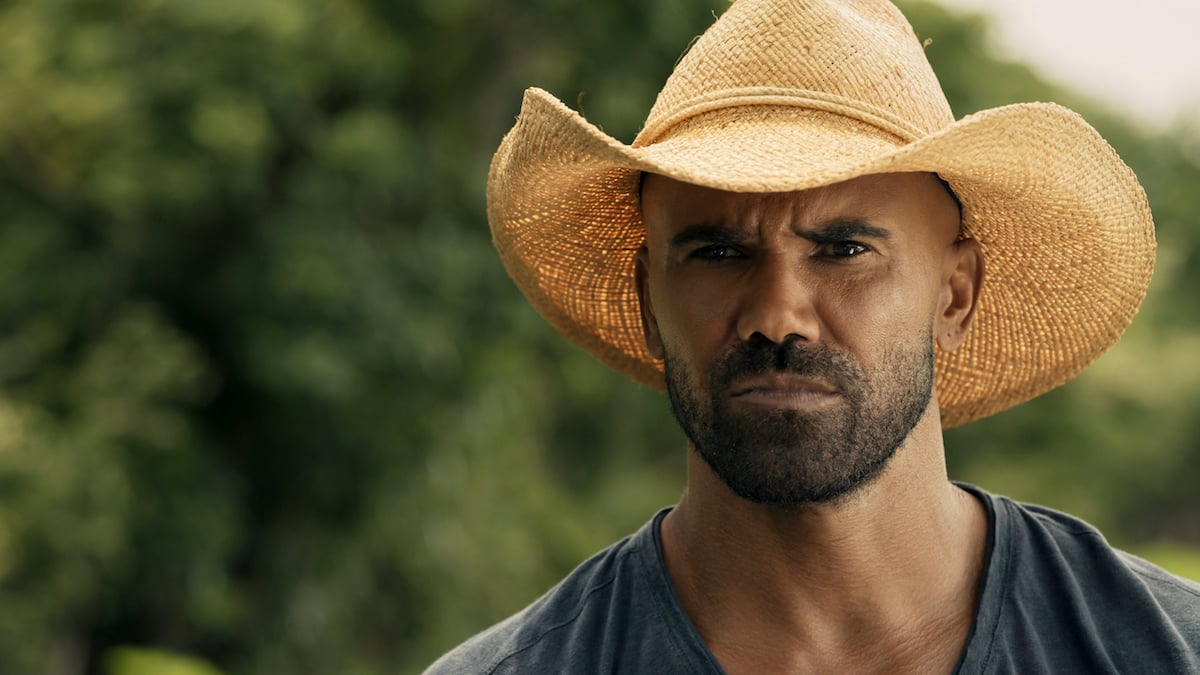 S.W.A.T. Season 5 premieres Friday, Oct. 1 at 8 p.m. ET on CBS. That marks a change for the show, which previously aired on Wednesday nights. The show is now part of the network's Friday night programming block, which also includes Magnum P.I. at 9 p.m. and Blue Bloods at 10 p.m. 
What to expect from the first episode of 'S.W.A.T.'
S.W.A.T. returns to TV this season with a two-part episode that was largely shot in the Morelos region of Mexico, not far from Mexico City. 
In the Oct. 1 episode, titled "Vagabundo," Hondo is dealing with the aftermath of his decision to speak out in the press about racism in the LAPD. He retreats to friend's house in a quiet town in Mexico to reassess his life and professional future. But once there, he ends up reluctantly drawn into one local family's fight for justice, as a woman named Delfina (Val Dorantes) and her mother Isabel (Pilar Padilla) try to fight off land grabbers who want their farm.
"[Hondo] feels bruised and battered despite having done the right thing," S.W.A.T. executive producer Shawn Ryan told TV Insider about where things stand with the character going into season 5. "A lot of his swagger is gone. He's soul searching about what to do with his life."
The 'S.W.A.T.' season premiere has a Clint Eastwood vibe 
Criminal Minds alum Moore is pumped about the show's Mexican setting this season. 
"Your boy HONDO's taking you deep into to MEXICO on horseback to kick off this WILD and CRAZY season of #SWAT!!!" he wrote in a Sept. 1 tweet.
In an interview with TVLine, Ryan also said the episode was "inspired by some of the classic Clint Eastwood 'Man With No Name' Westerns," such as The Good, The Bad, and The Ugly and A Fistfull of Dollars. 
"These first two hours of season 5 will allow us to explore Hondo's character and choices in a unique and exciting way for us," Ryan added. "We can't wait to show these episodes to our fans."
How to stream 'S.W.A.T.'
New episodes of S.W.A.T. will air on Fridays on CBS before shifting to Sundays nights later in the season. You can also stream the new episodes live and on-demand on Paramount+. 
Check out Showbiz Cheat Sheet on Facebook!
Source: Read Full Article