HBO's new comedy, Run, follows the story of a woman who checks out of her boring life to fulfill a pact with her college sweetheart after he texts her out of the blue. Merritt Wever plays Ruby on the series, and if she looks familiar, it's because she's an award-winning actress who's been in a number of popular projects over the years.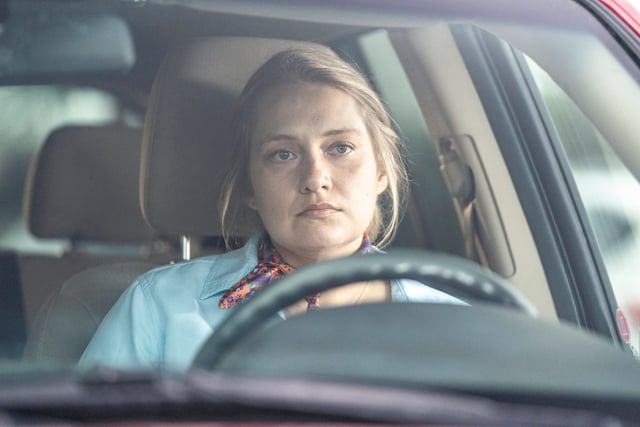 Who is Merritt Wever and what else has she been in?
Wever is an American actress who started her career in the late '90s, appearing in off-Broadway theater productions and independent films. In the early 2000s, she had small roles in popular films like Signs, Michael Clayton, Into the Wild, and Righteous Kill. Around the same time, she appeared on episodes of Law & Order, Law & Order: Criminal Intent, The Wire, NCIS, and Studio 60 on the Sunset Strip.
But Wever's breakout role was playing Zoey Barkow in the Showtime comedy-drama series Nurse Jackie from 2009 to 2015. For her performance, the actress won a Primetime Emmy Award for Outstanding Supporting Actress in a Comedy Series in 2013.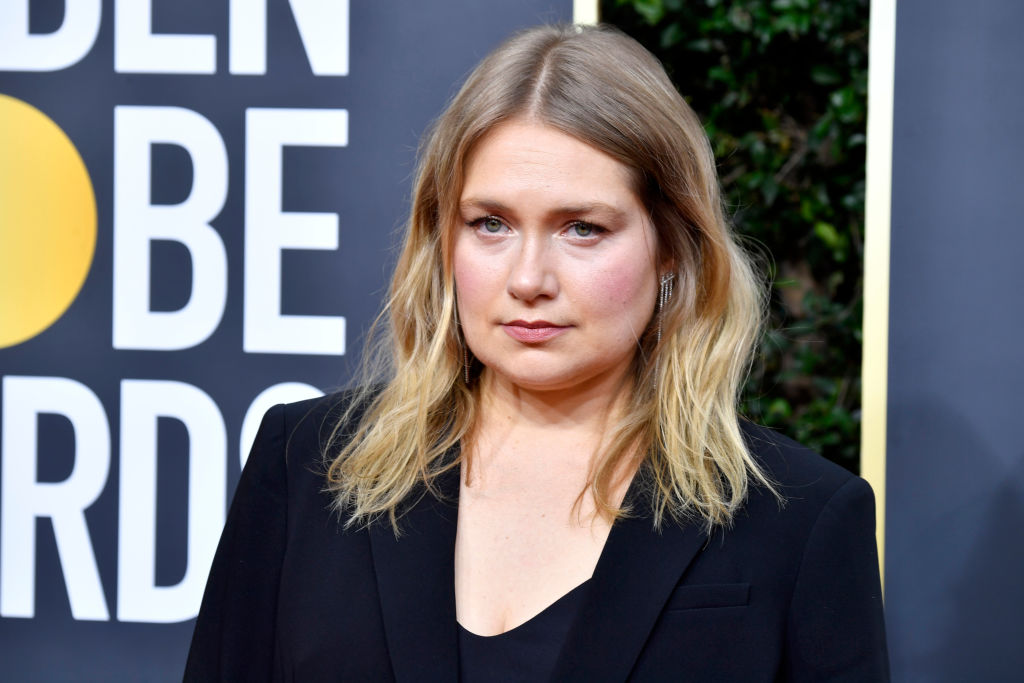 Wever also had recurring roles in shows like New Girl, The Walking Dead, and Unbelievable. And for her portrayal of Mary Agnes McNue in the Netflix miniseries, Godless, the 39-year-old actress picked up another Primetime Emmy for Outstanding Supporting Actress in 2018.
Some of her more recent film projects include Birdman, Charlie Says, Welcome to Marwen, and Marriage Story. 
Wever plays the lead role of Ruby on HBO's 'Run'
On Run, Wever plays Ruby Richardson, a woman who walks out on her humdrum suburban life to reconnect with her college ex, Billy Johnson (Domhnall Gleeson). In the first episode, while Ruby sits in the parking lot of a shopping mall, she receives a text from Billy with the word "RUN."
After texting him back the same exact message, Ruby goes straight to the airport and gets on a flight to New York. She then meets Billy on a train, just as they planned in their pact 17 years prior. But, as she adventures on with Billy, it's getting harder for Ruby to ignore the family she left behind.
Vicky Jones and Phoebe Waller-Bridge created 'Run' for HBO
The show was created by Killing Eve writer Vicky Jones and is executive produced by Phoebe Waller-Bridge of Fleabag fame, who also stars in the series as Laurel. In an interview with Refinery 29, when talking about the show and Wever's character, Jones revealed Ruby may have created the pact as a "tiny insurance policy." As shown in the first episode, Ruby hides the fact that she's a stay-at-home mom from Billy, hinting she's not where she wants to be in life. 
"It was probably Ruby who started it because she was the one who was succeeding at that time," Jones told the outlet. "She came up with [the pact] at a point when she felt that she needed to give Billy something, but she probably didn't think she was going to have to wait for 15 years for them to get back [to each other]. Life didn't happen like that."
New episodes of Run, which can be found on HBO or the HBO GO mobile app, air Sundays at 10:30 p.m. ET.
Source: Read Full Article