After playing Tony Stark aka Iron Man for more than a decade, Robert Downey Jr. finally stepped away from the Marvel Cinematic Universe in 2019. Avengers: Endgame devastated fans with the emotional way it ended Iron Man's story. Now Downey has celebrated the second anniversary of the movie's release by giving Marvel fans the feels all over again.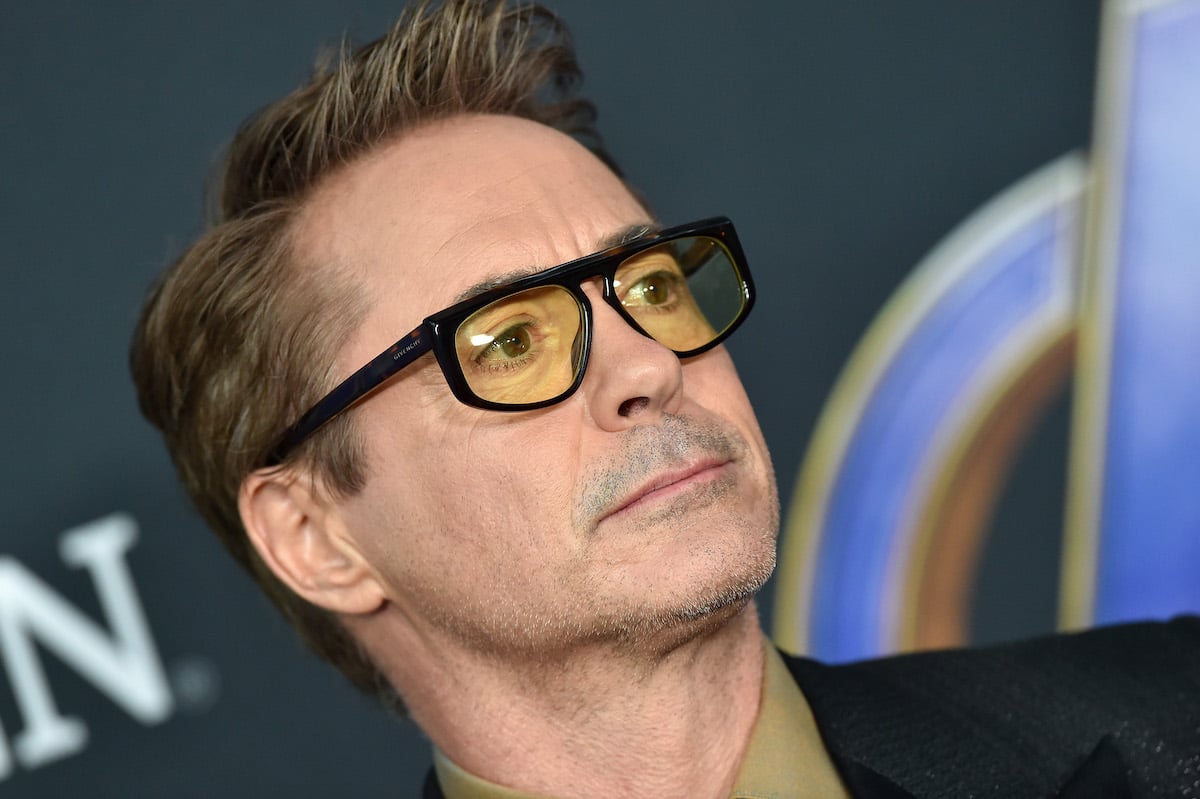 Fans really want Robert Downey Jr. back in the Marvel universe
In the climax of Avengers: Endgame, Tony Stark sacrifices his own life to defeat Thanos (Josh Brolin) and save the universe. Stark's use of the Infinity Stones proved just how much the character had grown since 2008's Iron Man. But some MCU fans refuse to let go of Tony Stark, it seems. And they're going to extremes to tell Marvel they want Downey back as soon as possible.
As spotted by Lights, Camera, Pod, Marvel fans put up a billboard in Los Angeles pleading for Tony Stark's resurrection. This move perhaps isn't so surprising after the successful campaign for Zack Snyder's Justice League. While it demonstrates the continued passion for Downey's performance, it shows how fans have grown so emboldened to make storytelling demands.
The actor shared an emotional tribute to 'Avengers: Endgame'
Although Downey doesn't comment on calls for his return, fans clearly aren't the only ones who miss the character. Taking to his Twitter account, Downey marked the second anniversary of Avengers: Endgame's release.
"Cannot believe it's been two years since Endgame… #LoveYouAll3000," the actor wrote in tribute to Stark's heartbreaking final line to daughter Morgan (Lexi Rabe). And Downey took it one step further in his post.
Along with his message, he included a brief behind-the-scenes clip of an Avengers: Endgame deleted scene. Following Stark into Soul World immediately following his snap, the footage would have featured Katherine Langford as a teenage Morgan. Disney released the full scene between father and daughter exclusively on Disney+.
Is Robert Downey Jr. poised for an MCU comeback?
For now, the scene between Downey and Langford might be the closest fans get to more of Tony Stark. Marvel has no plans to undo Stark's death or introduce an alternate reality version played by Downey. However, that doesn't mean Iron Man is gone from the MCU forever. Downey will reportedly voice him in the upcoming animated series What If…?
In addition, reports claim Downey's Tony Stark will appear in Black Widow, finally hitting theaters in July 2021. The movie is set between Captain America: Civil War and Avengers: Infinity War. So even if Stark does pop up, it will almost certainly be in a flashback. The question remains whether the movie will feature archive footage or something fans have yet to see.
Source: Read Full Article