Sonja Morgan from The Real Housewives of New York City dished about Ramona Singer after viewers saw her (once again) give Luann de Lesseps the worst room in the house.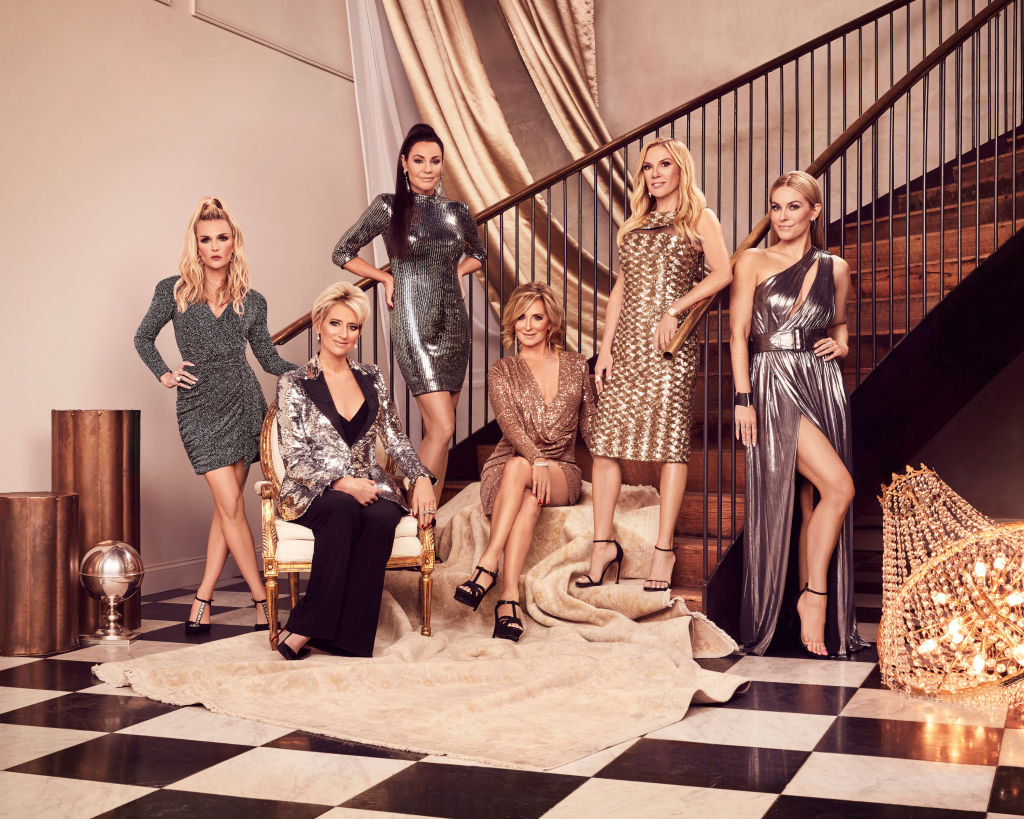 Morgan appeared on Watch What Happens Live with Andy Cohen and didn't hold back when it came to questions about her fellow cast members. She became especially candid during the After Show, revealing that she hasn't spoken to Tinsley Mortimer since she moved to Chicago. "If you watch the show we never hear from Tinsley," she shares.
She also shared that Dorinda Medley causes the most drama this season. But Cohen and guests Casey Wilson and Danielle Schneider have plenty of questions about Singer and still need more information about the infamous "Johnny Depp" pirate from season five.
Singer knew she was giving de Lesseps the worst room in the house
After telling de Lesseps she was giving her the "best room" in her home, Singer takes the Countess to her basement abode. Of course, de Lesseps seems annoyed, especially after she had a mini-tantrum over being put in Medley's "now infamous" fish room last season.
A viewer asked if Singer put de Lesseps in the basement on purpose. "Luann always does get the crappy room," Morgan admits. "Somehow. Especially if Ramona's choosing. It's subliminal but she really means to give her the crap room. And that's just Ramona, what can I say? They've always had a love-hate relationship."
Morgan lets Singer's spiciness roll off her back
Singer didn't get the nickname the "Singer Stinger" for no reason. Wilson and Schneider wanted to know how the cast deals with some of Singer's mean-spirited remarks, which she often refers to them as just being direct.
Thankfully for Singer, Morgan, who is a very close friend, can let Singer's comments roll off her back. "Ramona would say, 'It's water off a duck's ass!'" Morgan says in a tough voice. "I mean, at this point, it just rolls right off. I actually laugh. I mean, she really has to cut down on the tin foil. It's making her nuts."
But Schneider wants to know if Singer ever did something that Morgan couldn't get over? "First when I was going through a very tough financial time, I had to file my chapter 11," Morgan recalls. "And she was saying all these things like I was going to lose my house and the bank had it. And it was all bulls**t. She acted like I didn't know how to sign a check or run a business. That bothered me. And even when she gave me a compliment, 'I liked that toaster oven.'" She snarked how then Singer can go around squirting everyone with her serum.
And about that pirate …
During a girls' trip to St. Barths, a mysterious man who resembled Jack Sparrow from Pirates of the Caribbean mingled with the ladies. At the time, de Lesseps was in a serious relationship and it certainly appeared she hooked up with the man. She vehemently denied she did, but the other women insist she did.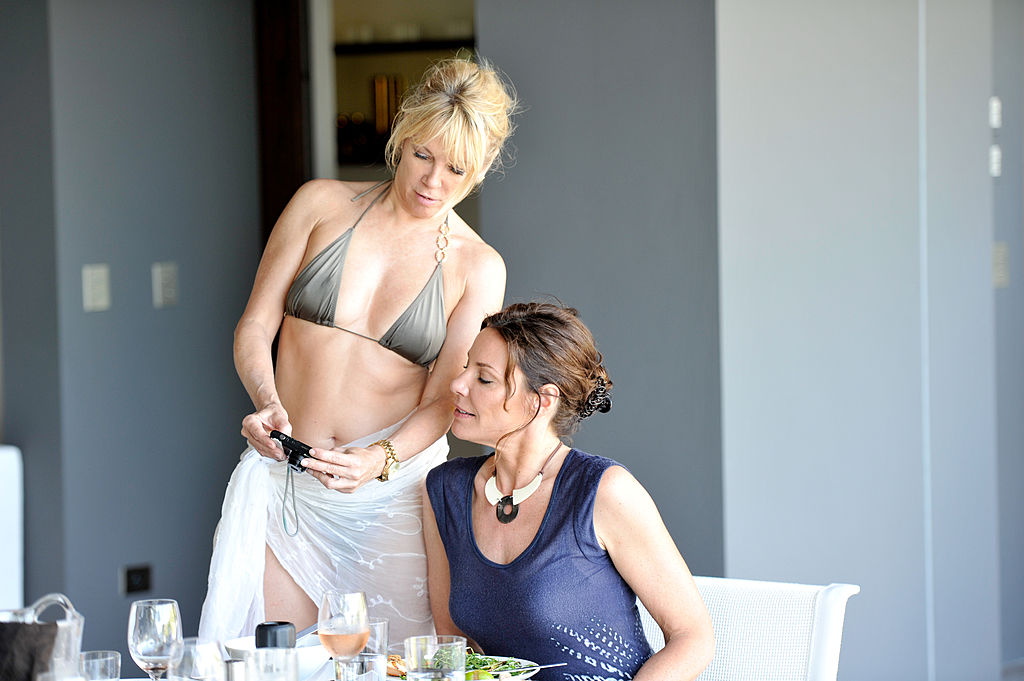 The question came up again and Morgan said, "Well, there must be another word for eff'ing," adding that de Lesseps definitely hooked up with him. Morgan adds, "[The pirate] was married to my girlfriend, and she said, take him for a spin and I said, I'm down here to have a good time. But you know, Luann gets right in there like always."
Cohen still needs more intel on the pirate too. He asks if the pirate was married at the time. But Morgan exclaims, "No, no. She flies him in from Paris. They open businesses together. Then she wants a new, fresher one, so … Yeah, I guess I got sloppy seconds. I got third because Luann got in there."
The Real Housewives of New York City airs Thursday at 9/8c on Bravo.
Source: Read Full Article