The Ramona show is back on The Real Housewives of New York City. In a preview clip, the women plan Ramona Singer's birthday party, but she needs to be the center of attention.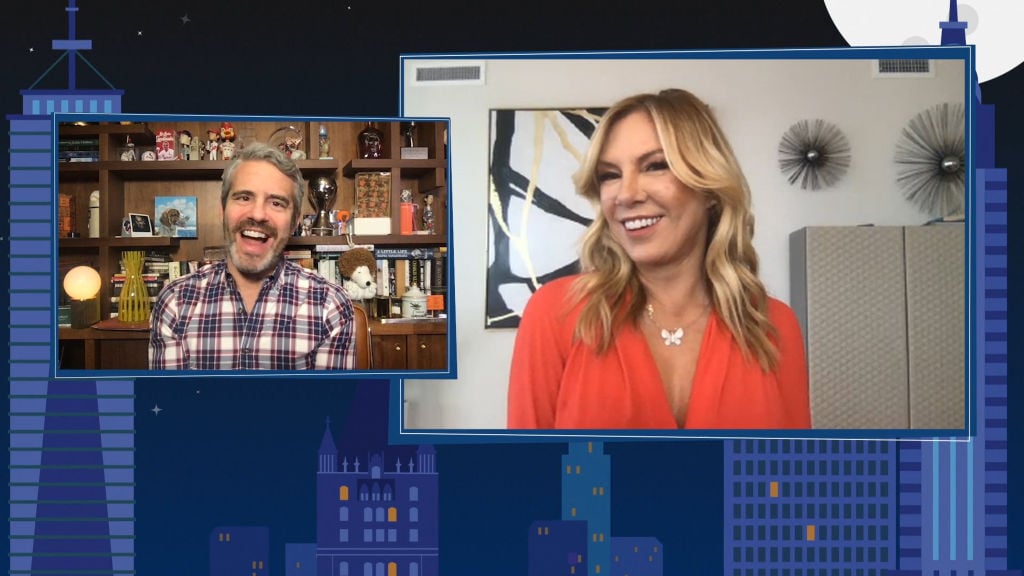 Dorinda Medley tries to offer her vision of the party but is quickly moved to the side by Singer. "Go with me," Medley envisions. "Table. Dark red tablecloth. Maybe a woman covered in sushi like in Sex and the City."
Of course, Singer squeals making a face, "No! Ew, ew!" The party planners say they want to "vomit." So Sonja Morgan gives it a shot. "What about a famous ball theme?" But Singer shoots down all ideas.
Ramona Singer should be able to hold court
Singer instead shares her vision. "So basically this is my idea," she begins. "A party where there's no formal seating. I've done lunches before where it was 50 women, 30 women, like two long tables. I don't want to do that." As Singer talks, Morgan and Medley instantly look bored.
"Basically I want women do just be able to sit wherever they want to sit and eat," she says. "Mingle, because they all love to talk." The party planners advise Singer that this can create a clicky situation. Plus one of the planners wants to make sure the attention was all on Singer too.
RELATED: 'RHONY': Are Ramona Singer and Sonja Morgan Icing out a Group 'Outsider' Again?
She's loving the party planner's idea because he envisions Singer in the middle of the room where she can "hold court." Singer smiles looking smitten with the idea. "She's the chandelier," the party planner says.
We've been kidnapped!
Medley seems to be tuning out the whole encounter out at this point, feeling like once again, Singer has hijacked the entire situation. "It's always the Ramona show," Medley says in a confessional. "For God's sake, I barely celebrate Jesus Christ himself that much."
"I feel like I've been kidnapped!" Medley exclaims in her confessional while laughing. "Like what are we doing here? How did this happen and we're in some warehouse five billion miles away from our house on a Wednesday afternoon being ignored overdosing on sugar!"
This isn't the first time it was all about Ramona
Last season Singer ditched Medley at a big gala. Medley thought she and Singer were seated at the same table but found herself without Singer when Singer latched onto other people at the event. When Medley called Singer out for ditching her, Singer acted innocent insisting she was assigned to a different table than Medley (which was untrue).
Singer also didn't invite her RHONY friends to her birthday party last year. But Singer didn't hide that the women weren't invited. She flat out told them she was celebrating with other friends. But they could celebrate again later at Luann de Lesseps' new home. That didn't go over well with the rest of the cast.
RELATED: Why Does Ramona Singer from 'RHONY' Keep Ditching Her Friends?
Morgan observed that Singer seems to be into social climbing last year. "I think she's spreading her wings a bit, and she's very impressed by these sort of swishy swanky upper east side women. And you know she thinks there are vacations and holidays and parties and dinners. And probably potential husbands," she said The Real Housewives of New York City After Show.
The Real Housewives of New York City is on Thursday at 9/8c on Bravo.
Source: Read Full Article