Denise Richards from The Real Housewives of Beverly Hills celebrated her 50th birthday at home, surrounded by family. But the former Bond girl admits she experienced fear and anxiety about the milestone, adding that those fears had nothing to do with vanity.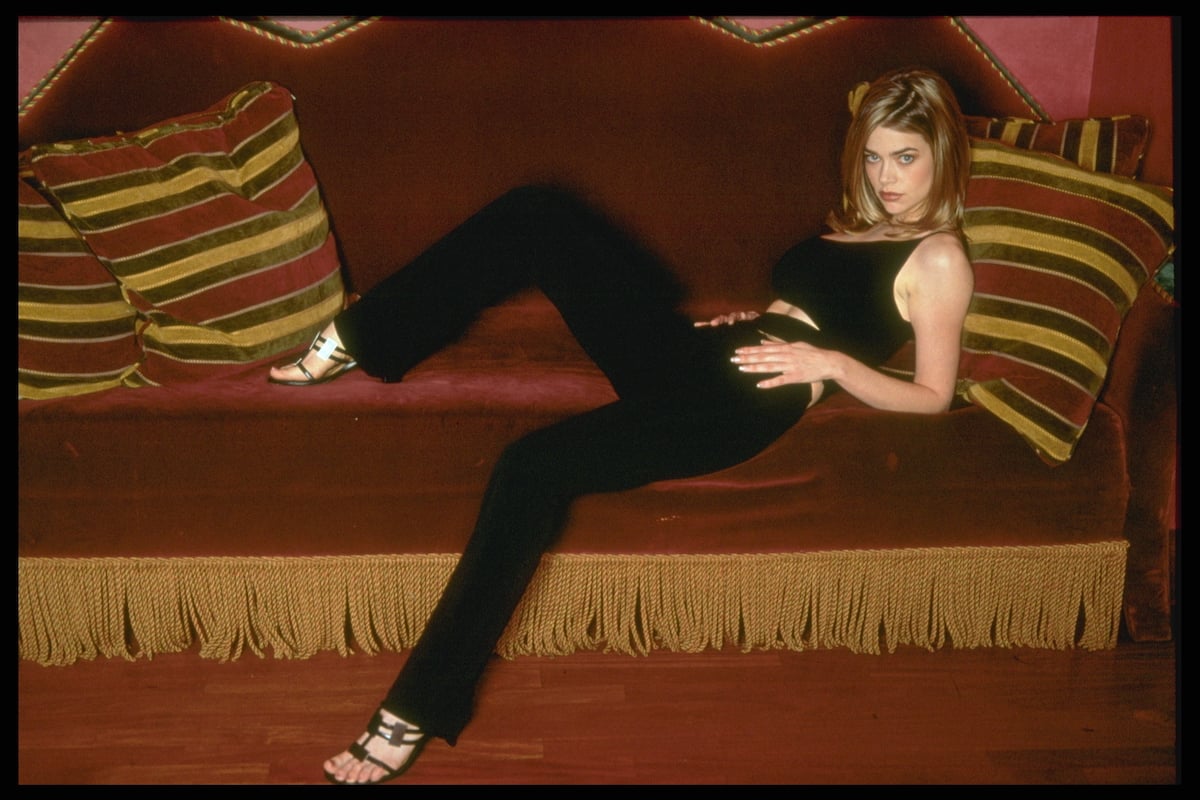 While some people dread turning 50 for cosmetic reasons, Richards shared she has personal pain connected with the age. She posted a sweet video on Instagram where she blows out the candles atop two cakes. But Richards added some context to the moment, sharing that the birthday was extremely bittersweet.
Denise Richards revealed why this birthday was tough
Richards first joked about how the "chick from Wild Things and Starship Troopers" was turning 50. Indeed, Richards has had a laundry list of steamy roles in Hollywood and continues to be a well sought-after actor.
She then revealed why this birthday was difficult for her. "I'll be honest I had a bit of anxiety leading up to this birthday," she admitted in the caption.
"And not just for obvious reasons, because I really do still feel like I'm a silly big kid," she continued. "It's because of my mom. She turned 50 when I was pregnant with Sami and shortly after was diagnosed with cancer & passed away a few years later."
"So I always had a bit of fear & anxiety, and I know logically I shouldn't," Richards shared. "I don't know if any of you have experienced this when you lost your parent and you got to the age they were. And you hope & pray you'll pass the age. It's very surreal. I know that everyone's journey is different. I was hesitant even mentioning any of this posting this video. But then I thought well sh*t who cares and maybe I'm not alone feeling this? And I also didn't want to sound negative writing all of this. Well anyway I know my mama was with me yesterday and always around watching over us. And I'm so incredibly blessed."
Maybe next year she can celebrate with a trip, Denise Richards hopes
Richards acknowledged that 50 is a big birthday and should be celebrated on a grand scale. But she also wants to stay safe during the pandemic. "And on a superficial level, our tiny intimate celebration blowing out candles with my loving family around our fireplace sitting on our living room floor (I like sitting on the floor it's cozy by the fire) I DID have high hopes of celebrating my big birthday in Bora Bora, St. Barts, or Australia," she joked.
"Well maybe next year we can travel freely," she hoped. "If not we'll be at home which is good too. And to all of you I thank you for your beautiful sweet lovely birthday messages. I've read them & I thank you. I'm so excited for this next incredible decade. And I can't thank you enough for all your support & loyalty. I wouldn't have a job without you. And I know that. And your kind words have uplifted me many moments when I needed it. Thank you & Love to you all."  
Source: Read Full Article