Power fans were given a sneak peek at what's to come in the realm of spinoffs when the series finale aired. While the one focusing on Tariq isn't high on the must-watch list for some angry fans, Power Book III: Raising Kanan has everyone's interest piqued.
Why? The story is centered on the early life of 50 Cent's Kanan Stark, the person who introduced Tommy and Ghost to the drug game.
Not many details are out there about the series, but 50 Centpainted a small picture of what fans can expect.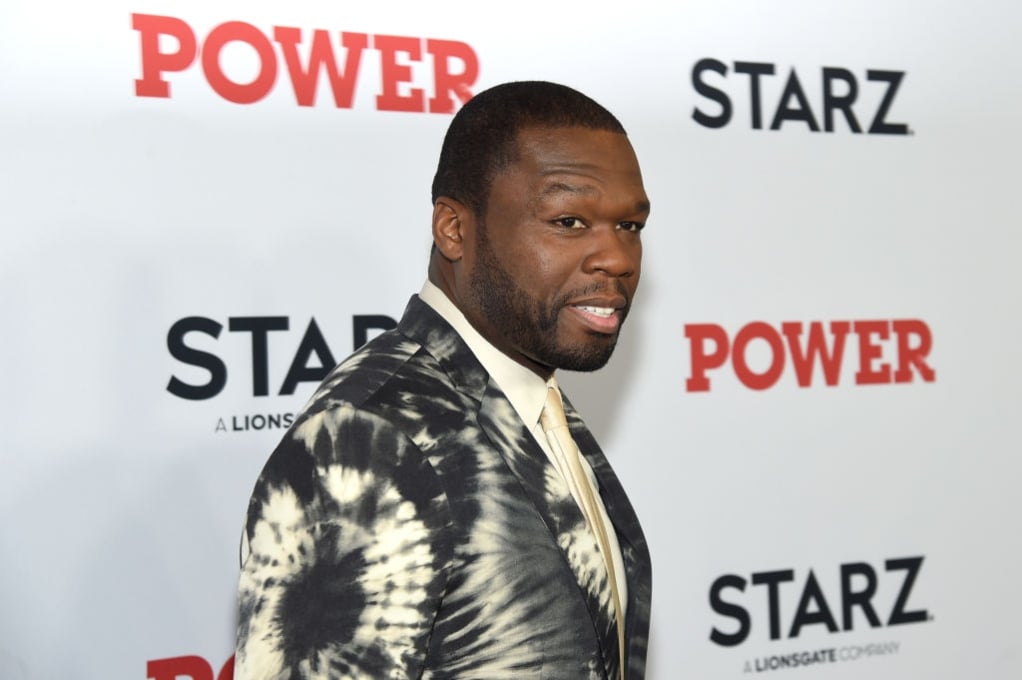 What 50 Cent said about the prequel
On June 12, 50 Cent was one of the guests on Deadline's Virtual Screening series, and he spoke about Power. When discussing the new prequel, Power Book 3, he reminded viewers that Kanan didn't link up with Ghost and Tommy until he was 19.
50 Cent described Raising Kanan as the character's origin story and called it Kanan's "innocence phase." The show kicks off with a 15-year-old Kanan, and fans will learn about his childhood and what happened to turn him into the gangster we all know.
"You'll see his very first fight—things that eventually turned him into the character that you see in Power," he said. 50 believes viewers will be excited because "it touches time periods where the music, the feel of the series is just exciting. It's in the '90s; late '80s to early '90s in hip-hop."
Who's in the 'Power Book 3' cast so far
Look at the ever-expanding cast list for Raising Kanan and you'll notice some famous names. Omar Epps, Quincy Brown, and Joey Bada$$ are set to appear. Epps plays a detective and is paired with Shanley Caswell (NCIS: New Orleans) as his partner on the force.
Bada$$ is on deck as drug kingpin Unique, and Greenleafactress Lovie Simone plays Kanan's childhood crush, Davina. The series alsofeatures London Brown, Toby Sandeman, Malcolm Mays, Patina Miller, HaileyKilgore, and Mekai Curtis as Kanan.
Kilgore, a Tony winner, is Jukebox, Kanan's "cousin" in Power; Anika Noni Rose played the adult version. In the prequel, fans will see how their relationship formed.
According to Starz, young Jukebox is "a quick-witted, fiercely independent and strong teenage girl who hangs with the boys and takes no s**t. She is Kanan's confidant – they keep each other's secrets and always have each other's backs. Jukebox is determined to forge her own path, scrapping and hustling to make money to launch her music career."
RELATED: Rapper Joey Bada$$ Joins Prequel 'Power Book III: Raising Kanan' Cast as a Series Regular
Production delayed on 'Power Book III: Raising Kanan'
The show will still go on, but due to COVID-19, Starz paused production for both Power spinoffs—Book 2 and Book 3. According to a March report from Deadline, one of the crew members tested positive for coronavirus, and filming (in New York) was suspended for weeks.
There is no official release date for the show but Raising Kanan was originally set to debut after the June arrival of Power Book II. All premieres will be pushed back. Fans should stay tuned for updates.
RELATED: 'Power' Spinoff About Kanan Stark Casts Its Lead Role
Source: Read Full Article