Showbiz Cheat Sheet chatted with MTV'sThe Challenge star Jenn Lee. Here's what the former Amazing Racecontestant had to say in part two of our chat.
Showbiz Cheat Sheet: How was The Challenge different from The Amazing Race?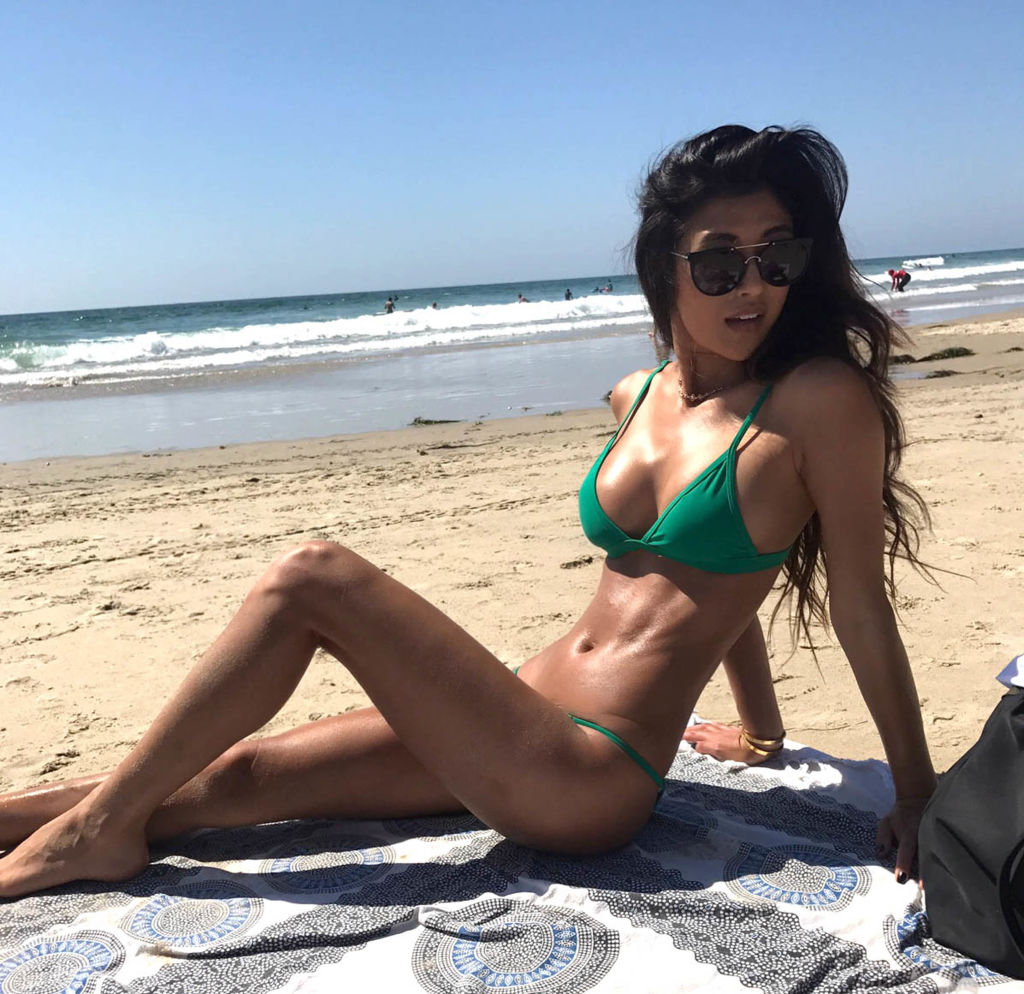 JL: The Challenge is completely different fromThe Amazing Race for a multitude of reasons. One reason is the fact thatthe types of challenges are totally different. Most of the 'roadblocks' on TheAmazing Race have something to do with the culture of whichever country you'rein and not as extreme as The Challenge.
The challenges on The Challenge are gnarly headbangers or extremely physical, or sometimes a puzzle, but for the most part, I would say most of them take a lot of physical strength. Also, on The Challenge you are living in a house with the people you are competing against. On The Amazing Race, you never live together. Lastly, The Challenge is a social game where people are voted in, whereas in The Amazing Race, it's based off who makes it to the pit stop first. On The Challenge, your fate isn't necessarily totally in your own hands, so your social game needs to be on point.
CS: Looking back, is there anything you would have done differently on The Challenge?
JL: I would have tried to have a better social game. A lot of girls didn't really take a liking to me and the guys were nice to me, so I did hang out with them. Looking back, I should have made more of an effort to align with the girls, even if they weren't having it.
CS: What are your future career plans? Are there anynew projects you're working on or hope to work on?
JL: My career plans for the future are to continuemodeling and doing my social media deals. Once this pandemic is over, I alsoplan to start my travel vlog Jennventures back up and also create my ownswimwear collection.
CS: What do you have to say to people who say you were rude to female contestants on The Challenge?
JL: Accusations of me being rude to females in thehouse are absolutely false. As a player that came in solo, becoming friends andbuilding relationships with everyone in the house was crucial, so being rude toanyone would have been detrimental to my game. I'm being put to question, "Howcan all the people who aren't known to work together be saying the same thingabout you?" Just because some people may not be working together in thecompetition, doesn't mean they can't be friends and support one another in reallife.
Also keep in mind that the show only airs anything game-related and doesn't necessarily show our relationships and friendships apart from the game. Some of the cast have known each other for years. There is history there, and a certain sense of camaraderie that goes far beyond alliances. The group of people who are saying these things have no loyalty to me, so why would they defend my side of the story?
Deep down, I know my truth. If people can't see the toxic group-think mentally, judging and ostracizing that went on even from the little part of what was aired, they're simply going to believe what they want. However, I know I put my best foot forward and led with pure intentions. And for that, I can hold my head high.
CS: Anything to add?
JL: From my experience, I learned kindness isn'talways reciprocated. I think it's incredibly important for women to support andempower one another, rather than put them down for judgments based on what theylook like, what they wear, etc. From comments made on social media, or evenfrom confessionals on the show, I don't think I should be judged for what Iwear, what I look like, or something as simple as putting on makeup.Self-expression should be supported and embraced.
Whatever makes someone feel most confident should never bejudged. I personally experienced this during filming and currently on socialmedia from some of my cast mates. I also believe that what you look like andyour outward appearance does not define who you are as a person and that youshould get to know someone from within.
Check out part one of our conversation here.
Follow Sheiresa @SheiresaNgo
Source: Read Full Article