On any given day, traversing the halls of Netflix's extensive library can be a huge undertaking if you don't know what you want to watch. We get it.
The streamer's new "Top 10" system is making it a little easier to seek out fresh content for viewers, but it never hurts have a monthly guide to help keep up with their rotation.
Oldies, newbies, and sleeper hits await you in April, so we're sharing a list of Netflix original series and movies landing on the platform in the upcoming weeks. Whether you like comedy, drama, action, or international wonders like Money Heist, there's something here for you.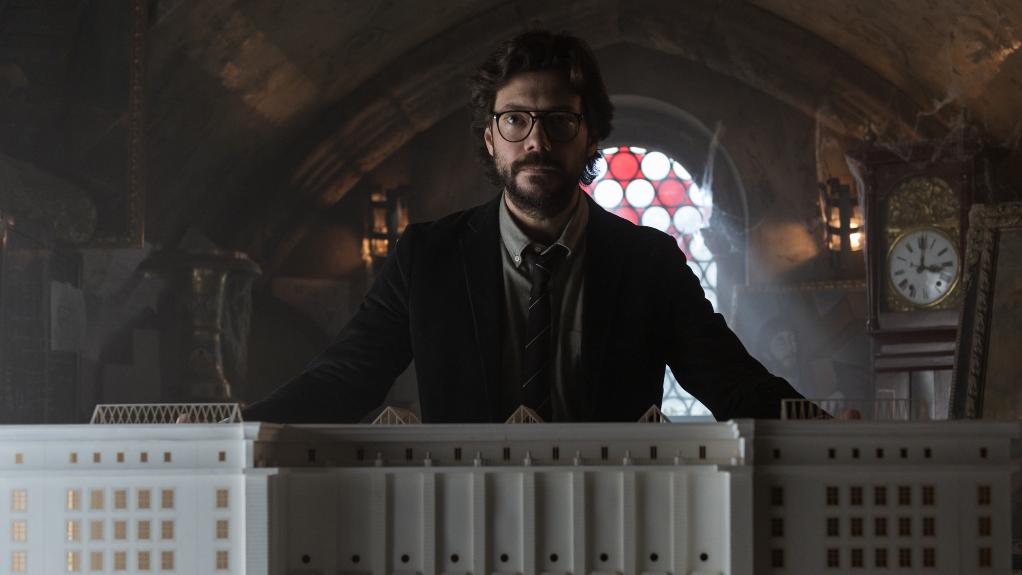 April 1
Kim's Convenience – The Kim family is back with morelaughs in season 4. Who else missed Appa, Umma, and shants?
How to Fix a Drug Scandal – A true crime docuseries that explores the story of Sonja Farak, a Massachusetts crime lab chemist who became addicted to the lab's drug samples. This led to her compromising the evidence and getting into trouble.
David Batra: Elefanten i rummet – Stand-up special from the Swedish actor and comedian.
Nailed It! – A new set of bakers are up to the challenge in season 4 of this popular competition series.
Sunderland 'Til I Die – Season 2 of the English football-centered series drops with more wins and losses.
April 3
Money Heist Part 4 – Yes! War and chaos will reign inpart 4 of La Casa de Papel/Money Heist, and we can't wait to see whathappens to Nairobi, the Professor, Raquel, and the rest of the crew. Bella ciao!
Money Heist: The Phenomenon – Along with the launch of MoneyHeist, fans will be treated to a behind-the-scenes look at the show'ssuccess in this docuseries.
Coffee & Kareem – A comedy about a 12-year-old kid'splot to scare off his mom's boyfriend and how it backfires, leading to crime-filledhijinks.
Spirit Riding Free: Riding Academy – Aspinoff of the popular kids' animated series.
StarBeam – A new children's animated series about a superhero who's only eight years old.
April 6
The Big Show Show – Professional wrestler Big Showstars in this WWE-produced reality series about his retired life with his family.Catch the first season upon its launch in April.
April 7
Terrace House: Tokyo 2019-2020 – Popular in the US and abroad, reality series Terrace House returns with its housemates' drama for season 3.
April 9
Hi Score Girl – The anime series is back with its second season.
The Circle: France – It's the French version of the hit Netflix reality show, The Circle.
April 10
The Main Event – The WWE is getting serious about its Netflix business. This family film about a child fan who enters a wrestling competition features The Miz and Kofi Kingston.
Love Wedding Repeat – A British rom-com starring Olivia Munn and Sam Claflin about a guy who reconnects with an old love at his sister's wedding.
Tigertail – A film from director Andrew Yang, it's a love story, a family story, and life story that examines a Taiwanese immigrant's journey through decades.
Brews Brothers – Catch the first season of the beer-centric comedy about two brothers who don't see eye-to-eye but find themselves in business together. It stars Alan Aisenberg and Mike Castle.
April 14
Chris D'Elia: No Pain – The comedian is dropping another stand-up special on the platform.
April 15
The Innocence Files – A nine-episode docuseries inspired by cases from the Innocence Project and the injustices in the American criminal justice system.
Outer Banks – This YA drama about a group of treasure-hunting teenagers debuts its first season.
April 16
Fauda – Fans of Fauda can tune in for season 3 of the intense political thriller.
Fary: Hexagone – French comedian Fary is back for his next Netflix stand-up show. This one is in two parts.
Mauricio Meirelles: Generating Chaos – More comedy from Netflix with this 2019 special from Brazilian actor/funnyman Meirelles.
April 17
The Last Kids on Earth Book 2 – The first season arrived September, and this fun animated series picks up with Jack and his monster-fighting crew of friends in a post-apocalypse world.
#blackAF – See Kenya Barris in a fictional sitcom about his life starring alongside Rashida Jones. Season 1 airs on April 17.
Sergio – Biographical film about Sérgio Vieira de Mello, a UN diplomat who was slain in Iraq.
Of Earth and Blood / La Terre Et Le Sang – French drama about a family that gets unwillingly caught up with unscrupulous drug dealers.
Betonrausch – German film about a shady real estate professional who's willing to get dirty for riches.
April 20
Cooked with Cannabis – Debuting on 4/20 of course is the marijuana-infused cooking show featuring Kelis.
The Midnight Gospel – This adult animated show comes from Adventure Time creator Pendleton Ward, so expect the weird and the awesome. Adults only.
April 22
The Willoughbys – Martin Short, Ricky Gervais, and Maya Rudolph are in this animated comedy about a set of siblings who grow tired of their neglectful parents. An adventure ensues. Based on the books by Lois Lowry.
Circus of Books – Ryan Murphy's documentary explores the adult bookstore ran by Karen and Barry Mason that became a hotspot for LGBTQ porn.
April 23
House of Flowers – All good things eventually come to an end, and season 3 of House of Flowers is its last. Binge on the hilarious Spanish-language dramedy before April 23.
April 24
Hello Ninja – Kiddie show Hello Ninja enters into its second magical season with Pretzel, Wesley, and Georgie.
Extraction – Miss Chris Hemsworth? Watch him in this action movie about a mercenary on a mission to rescue a kidnapped child.
After Life – Ricky Gervais scored a win with this dark comedy series about a widowed writer coping with his wife's death.  
April 26
The Last Kingdom – Get ready for season 4 of the action-packed medieval drama that has sorcerers, knights, and blood.
April 27
Never Have I Ever – Mindy Kaling's teen comedy series is based on her own childhood experiences as an Indian-American girl.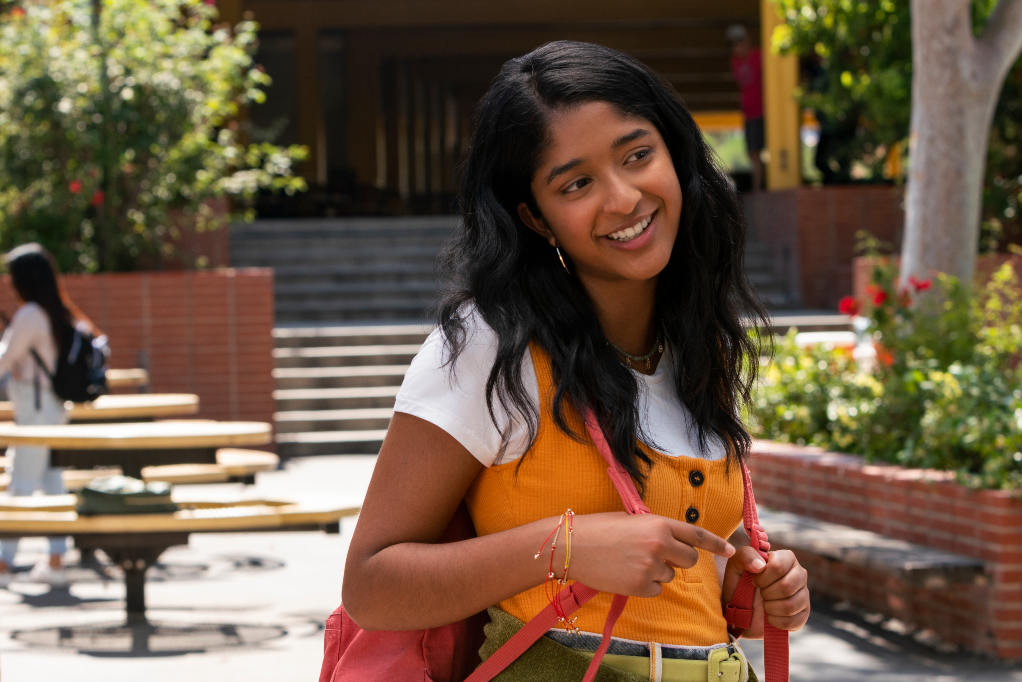 April 29
Murder to Mercy: The Cyntoia Brown Story – The documentary covers the case of Cyntoia Brown, a woman who was sentenced to life in prison at age 16 after killing a man while working as a child prostitute. Now in her thirties, she was released in 2019.
A Secret Love – The film tackles prejudice in the 1940s when two women fall in love.
Nadiya's Time to Eat – Nadiya Hussain of The Great British Baking Show (aka The Great British Bake Off) lands her own foodie series with Time to Eat. Learn some new recipes in season 1 of this cooking program.
Extracurricular – Season 1 drops of the Korean television series about a brilliant high school kid who gets into crime to pay for school.
Summertime – An Italian love story that pairs together two people who come from different worlds. The first season will air with eight episodes.
April 30
The Victim's Game – This mystery series premieres in April and follows a detective trying to solve murders. The catch? His daughter is somehow involved.
Biohackers – Another new Netflix series, Biohackers is a German thriller about a medical school student who unknowingly gets caught up in biohacking.
Source: Read Full Article