Diamond Jack and Carlton Morton aren't exactly close after ending their engagement on Love Is Blind. The two had to be in the same room together at the season reunion for the first time since their messy breakup in Mexico. It definitely didn't go horribly. They remained cordial and polite, even, throughout most of the epsiode. But Diamond says she wishes she would have added a few things.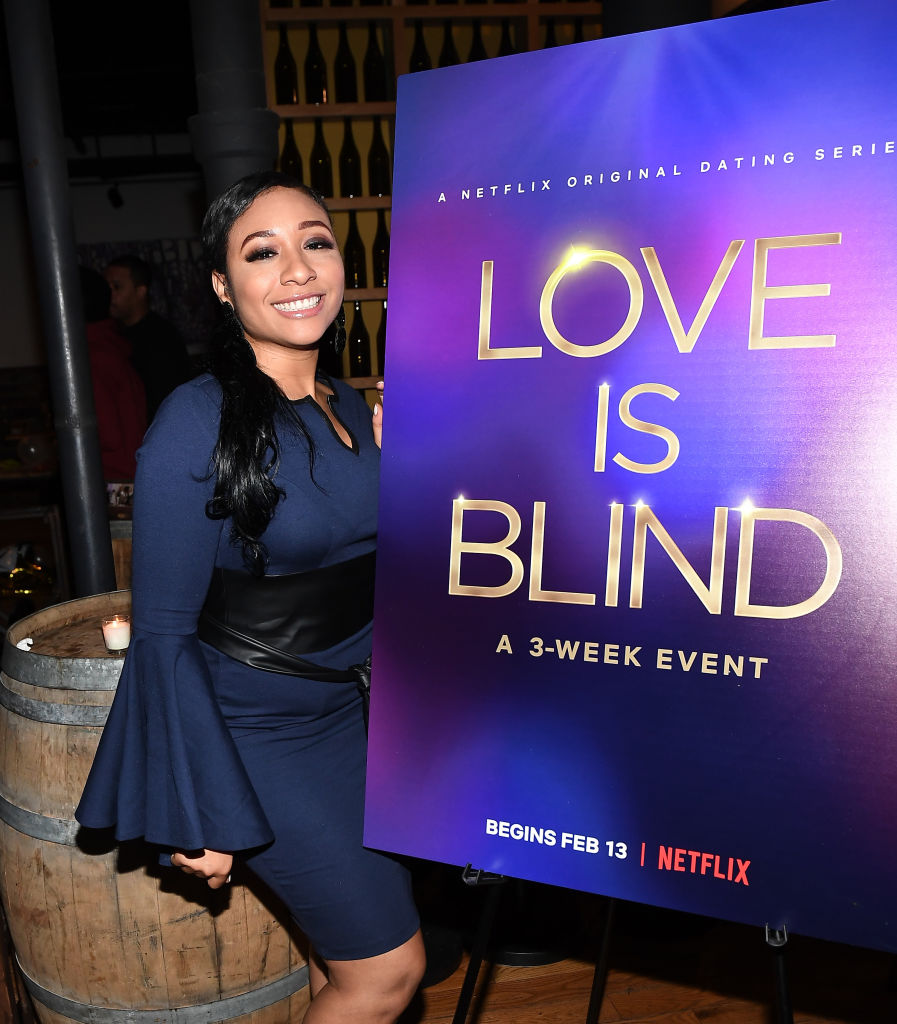 In an interview with the Love In Sight podcast, Diamond explained her and Carlton's dynamic post-Mexico.
"After the Mexico trip, him and myself, we stayed separate. We never talked for a while. And then he started reaching out, just started saying like, 'Happy birthday,' little remarks here and there. He didn't have my number, but like reaching out through group chat and, eventually, before the show actually aired, I think it was like a week before or a couple of days before, he messaged me again, wanted to apologize and wanted to talk to me on my phone, asked me for my number," she explained.
Diamond Jack and Carlton Morton at the 'Love Is Blind' reunion
The two spoke and got to a place where they felt comfortable sitting down next to each other at the reunion.
"So we did speak. He apologized, and I apologized as well because I told him I didn't want him to still attack that I was trying to come at him wrong. I really was trying to be consoling. And then, after that, moving up to the reunion, we were already comfortable to be in the same space at the reunion. So then he apologized, of course, again, as you've seen," she said.
Looking back, Diamond says she wishes she would have handled the reunion a little differently.
"Even when I was sitting there on the reunion, as I saw him getting more upset and defensive, maybe I should have redirected the conversation and just been like, 'You know what, you're a beautiful person and, you know, I see you for your value.' I thought I was trying to do that," she said.
At the same time, Diamond says she wants to stand up for herself when she feels she needs to.
"But, I don't know, it was just out of control. It was out of my hands at one point. Because if you get defensive saying bad things to me, I got defensive, like we throwing blows. Like, I'm not gonna sit there and allow you to just disrespect me like that. But I do feel like I can control it in the future," she said.
Diamond Jack and Carlton Morton are not keeping in touch after 'Love Is Blind'
However, since the reunion, Diamond and Carlton have not been keeping in touch (and Diamond thinks that's for the best). She even recently blocked him on Instagram.
"After the reunion, we have not been working on our friendship. We went out separate ways and I think it's best to say it's probably gonna be like that forever," she said.
Read more: 'Bachelor' Fans Are Sending Tyler Cameron Money to Buy Hannah Brown an Engagement Ring
Source: Read Full Article