Love & Basketball dropped on April 16, 2000. Now the film is turning 20-years-old and still holds up as the sports-romance hybrid that audiences adore. What's more, the movie's rock-solid cast members have become fixtures in Hollywood. From Sanaa Lathan to Omar Epps to Regina Hall, here's a rundown of what the Love & Basketball co-stars are up to now.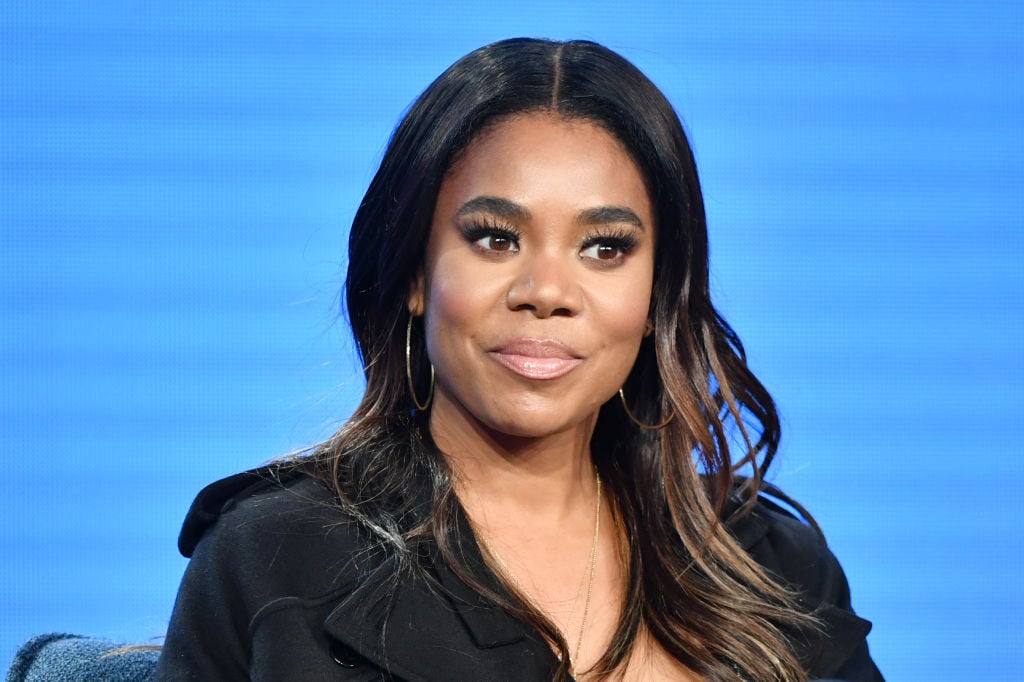 What is 'Love & Basketball' about?
Love & Basketball tellsthe story of Quincy and Monica, childhood friends who share a common first love— basketball. In the pals' first contentious meeting on the basketball court,Quincy doubts the athletic ability of Monica, but the young girl quickly proveshim wrong.
As the ballplayers mature, theirfriendship evolves into something deeper, and both athletes must make toughdecisions. In the end, they each learn lessons about friendship, humility,sacrifice, and love. Omar Epps and Sanaa Lathan gained adoration from fans as theon-screen duo, and Regina Hall mixed it up on screen as part of the ensemble. Allthree stars are still making dramatic moves in entertainment today.
Omar Epps, from 'House' to the 'Power' franchise
Epps' big break was in the feature film Juice in 1992, after which he went on to land multiple big-screen roles. Film buffs will recognize the actor from Higher Learning, Scream 2, The Mod Squad, The Wood, and Alfie, among other projects. He also maintained a presence on television with roles on ER, Resurrection, Shooter, and This is Us. The actor's most defining television part is the role of Dr. Eric Foreman, who he played on House for eight years.
Next on Epps' slate is Power Book III: Raising Kanan, whichcomes from Curtis '50 Cent' Jackson's G-Unit Productions. The show is a spinoffof Jackson's wildly addictive Power, which aired on Starz for sixseasons.
Sanaa Lathan, from 'The Best Man' to 'The Affair'
Lathan has enjoyed a steady string of projects in virtuallyevery genre. Horror aficionados will recognize her from Blade,the vampire flick with Marvel Comics roots, and Alien vs. Predator,which pits two formidable movie monsters against each other.
The versatile actress has also appeared in an impressivenumber of romance movies, including The Wood, The Best Man, Brown Sugar,Something New, and The Best Man Holiday. As of late, Lathan hasfound success in a series of television shows from Family Guy to TheAffair.
Regina Hall, from supporting cast to superstar
Since her supporting part in Love & Basketball, Hallhas become a highly sought-after lead actress and a skilled producer. She showsoff both her comedy and dramatic chops on television and in movies.
The actress has stolen scenes in comedies like the ScaryMovie Franchise, About Last Night, Think Like a Man, and Girls Trip, amongothers. She also proved her dramatic talent in films like When the BoughBreaks and Support the Girls. Now she stars in and co-produces theShowtime series BlackMonday, an irreverent retelling of the events surrounding the stockmarket crash of 1987. Hall currently has at least three more projects in variousstages of production.
Is 'Love & Basketball' streaming?
Love & Basketball is available to rent or purchase on various platforms. YouTube Movies, Google Play, iTunes, Vudo, and Amazon Prime Video all offer the title at similar price points. Viewers who do not want to pay the streaming fee are also in luck. Love & Basketball is scheduled to air on April 18 at 10 p.m. and April 19 at 5 p.m. on BET Her.
Read more: Kid From Kid 'n Play is Giving Us Instagram Feel-Good Posts We Need Right Now
Source: Read Full Article