Lisey's Story is the latest Stephen King thriller to hit the small-screen. But unlike his previous TV or film adaptations, the author insisted on being hands-on and wrote every episode for the new Apple TV series.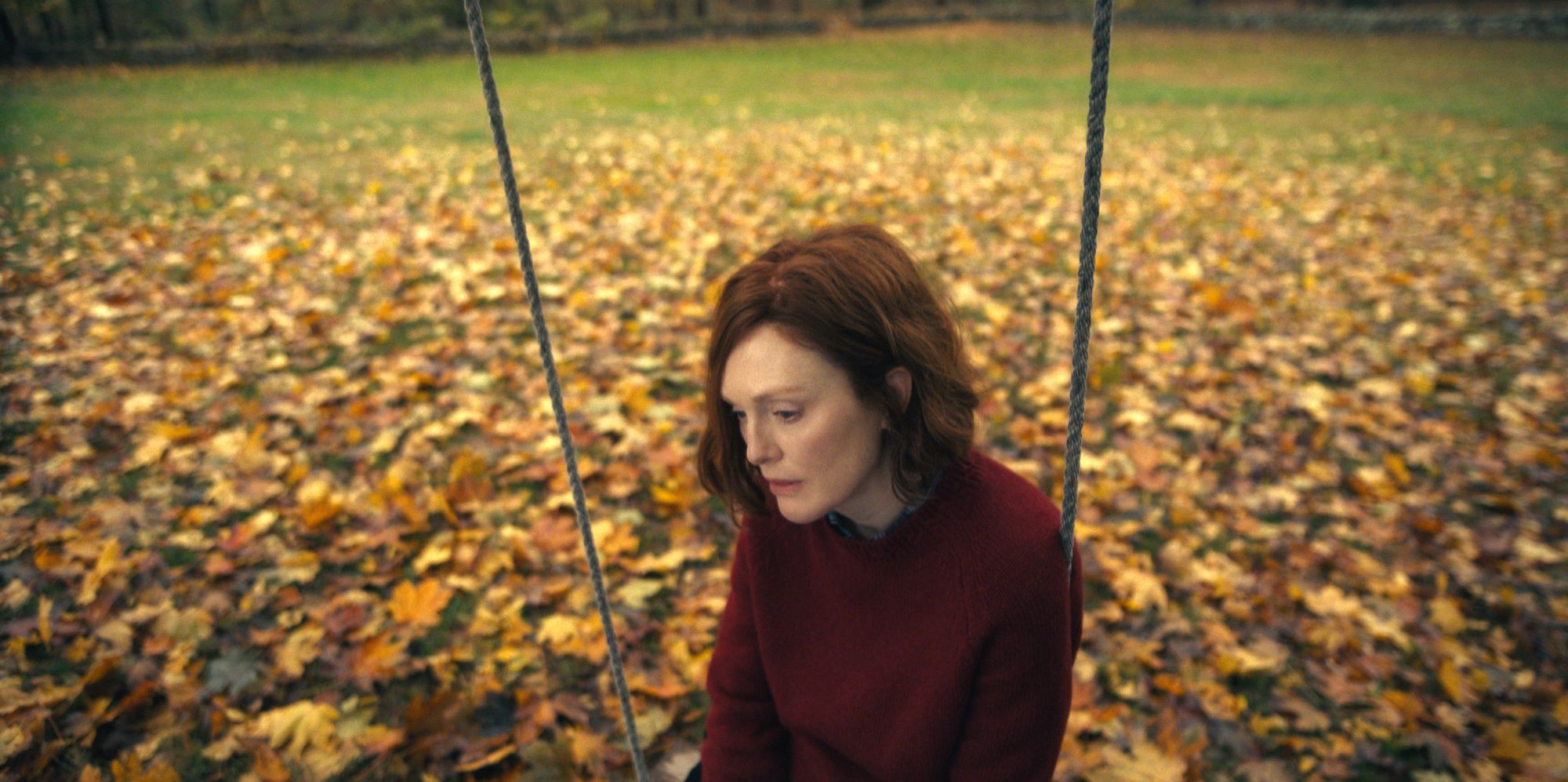 'Lisey's Story' is based on Stephen King's 2006 book
Lisey's Story is an adaptation of King's 2006 award-winning novel of the same name. In a behind-the-scenes video for Apple TV, the author revealed that he wrote the book after suffering an almost deadly bout of pneumonia.
"Lisey's Story is my favorite. It always has been," King says. "Lisey is a different thing for me. It's very close to my heart. I had pneumonia around the year 2000 and came really close to stepping out. When I came home from the hospital. My wife had cleaned out my study, and I thought to myself, 'I die, I'm a ghost.'"
Lisey's Story tells the tale of Lisey Landon (Julianne Moore), the widow of a famous fiction writer who goes on a psychological and supernatural journey while trying to process some of the most loving and horrifying memories she shared with her husband.
Why Stephen King insisted on writing 'Lisey's Story' for Apple TV
Many of King's novels have been adapted for TV. In the last few years alone, fans have gotten yet another miniseries based on The Stand, HBO's adaptation of The Outsider, and three seasons of Mr. Mercedes.
But Lisey's Story is unlike any of these projects. King himself wrote each episode. And in a chat with EW, he suggested he took this hands-on approach to the Apple TV series because of his attachment to the novel.
"I would never have gotten involved with this thing at my age if it wasn't [my favorite]," King revealed. "You know, they're all my favorites. I love them all. Some of them are difficult children to love, some of them a little bit easier. This is a little bit difficult to love, but I've always loved the story, and that's the reason I got involved."
Stephen King approached JJ Abrams to produce 'Lisey's Story'
When the idea of bringing Lisey's Story to TV came about, King approached JJ Abrams, who he worked with on 11/22/63 and Castle Rock. When talking to TV Line, Abrams pointed out how rare and special it was to have the author take on the project with so much passion.
"I was thrilled about the idea, partly because the story was so unique and potent, and partly because it meant so much to Stephen," the producer recalled. "I was really flattered that he would ask. He explained that he wanted to write every episode himself, which was an incredible relief and opportunity because I knew that no one would be better to do that, of course, than the man who wrote the book himself."
"To write every episode of this piece was really an indication of how much he cared," Abrams added. "He was writing the actual blueprints for every day on set. He and [director] Pablo [Larraín] had great collaboration, but this was a Stephen King authored piece, so that was terrific."
Source: Read Full Article