Many fans believed producers interfered with Peter Weber's season of The Bachelor. Now Kelley Flanagan is saying that was very much the case. Find out what the former contestant said about them getting into his head while filming the season.
Kelley Flanagan and Peter Weber had a tough time on 'The Bachelor'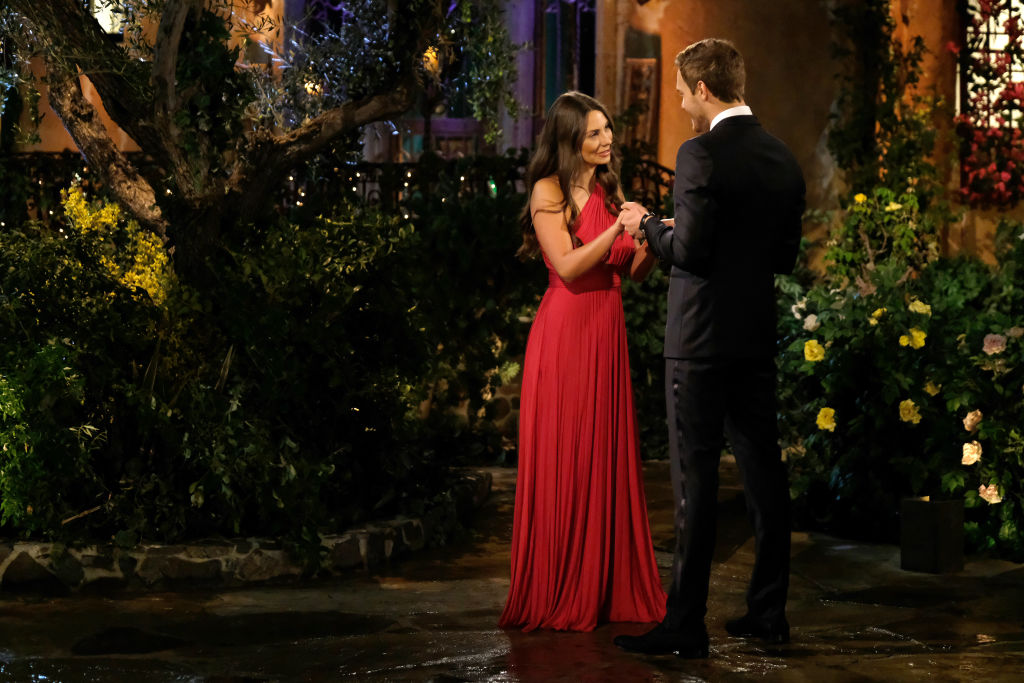 At first it seemed like Flanagan had a strong connection with the pilot. That's because they met before the season. But things later took a turn and they had a heated conversation on one of their dates.
"I know that I love Hannah Ann [Sluss] and we're super close. But I would say we're on two different levels. Like we're at two different stages of our lives," Flanagan told him. "I'm extremely mature for my age and I'm truly ready for that step and there were things that were questioned about you on that so when that was said I was like 'OK, well I need to clarify."
She then gave a reason why she was questioning whether he was ready for marriage. "Just like rewarding the drama and stuff like that. That just kind of like irked me," she said before adding, "No person who should be in that stage would want to even put up with that."
Weber eventually sent her home and proposed to Sluss. He ended their engagement and now he's single.
They have been spending time together after the show
Flanagan and Weber were surprisingly seen together again in Chicago on March 25. They were with Dustin Kendrick who was also on Hannah Brown's season of The Bachelorette.
Weber said he isn't dating Flanagan. "Are we dating? No. Do I love spending time with her? Absolutely," Weber said on The Viall Files when talking to Nick Viall. "We're not dating. Could I see that in the future? Yeah, of course. I'd be extremely lucky and very happy if that happened."
Flanagan also opened up about their time together on The Bachelor. She said she noticed a change in Weber.
She said producers got into his head
Flanagan talked about their time on The Bachelor on the podcast, Almost Famous. She said producers weren't a good influence on the star.
"I wasn't the best contestant for the show, and I think everyone knows that," she admitted. "But even with him, on the show, I'd see him getting manipulated and I just wanted to be like, 'Can you stop! Like, make your own decision. Like, stop!'"
The former contestant went on to talk about how things changed as filming continued. "Even in terms of, like, him and my relationship on the show, the first couple of weeks I saw him, like, look at me differently compared to when we got on our one-on-one. I could tell a hundred percent that, like, producers were in his head," the lawyer said. "Because on the one-on-one, nothing happened between us, but he had this demeanor towards me that was like, so pissed off, and I was looking at him like, 'What the hell were you told? Because, you know what, nothing happened here for you to have this, like, attitude.'"
Flanagan wouldn't be the only one to say producers were too involved this season. Time will tell where he friendship with Weber will go from here.
Source: Read Full Article