At times, social media proves to be medium where one can find camaraderie. When people come together to laugh, share, or reminisce, the results can be unexpectedly fun—especially when you bond over your experiences.
That is exactly what happened when Redditors recently bared their souls to discuss some movie memories and which films were the first to make them shed tears.
While Bambi and The Lion King are universal tearjerkers (and on the list), there are plenty of other movies that really struck a chord in terms of loss, sadness, or death. Take a look at some of the popular titles that broke Reddit users down. We're sure you'll be able to relate.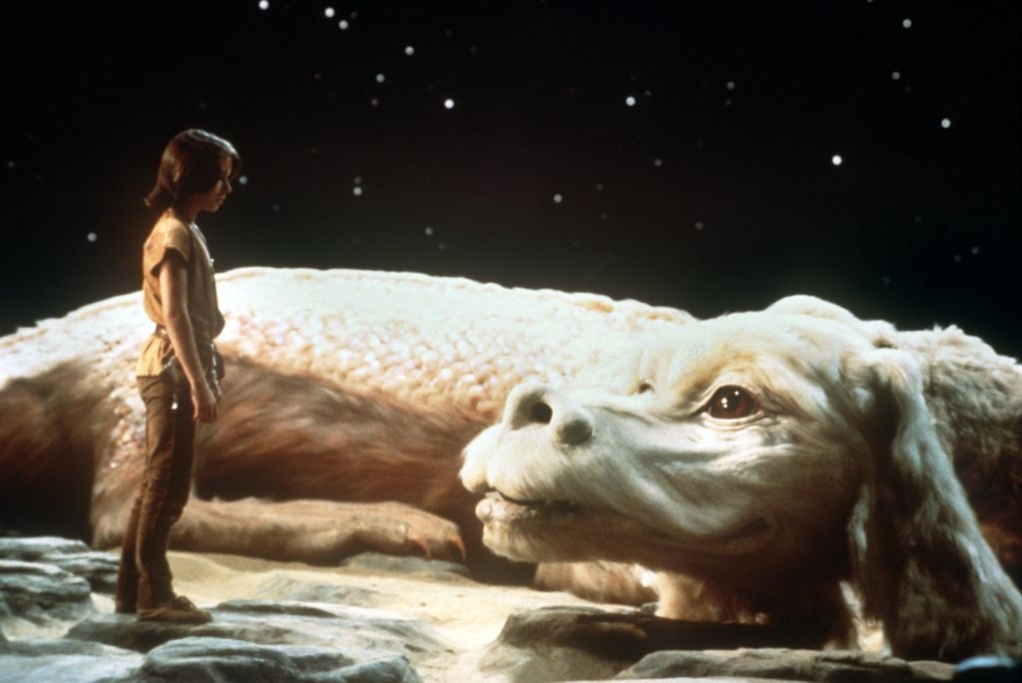 'The Neverending Story'
Do you know anyone who made it through this movie with sobbing at Artax's death? Atreyu calling out his name as the poor horse sunk down in the swamp made that part of the movie even more heartbreaking.
For some fans, it happened again when it seemed like the Empress was about to die. Ugh.
'The Iron Giant'
It goes without saying that the most painful scene in this movie is at the end. How many of you had to console your child—or be consoled—after that sacrifice?
The friendship, the lessons, and the compassion make this 1999 flick more than an animated cult classic about a giant robot and the little boy who taught him "You are who you choose to be."
Oneuser wrote, "Our school made uswatch it in school in grade four. I don't think our teachers fully anticipateda bunch of sobbing nine year olds." Don't hit play below if you're notprepared to relive it.
'The Land Before Time'
Steven Spielberg and George Lucas knew what they were doing when they put this movie together about a little dinosaur orphan who saw his mom perish.
There were a few tear-worthy scenes in this 1988 film that saw Littlefoot and his friends trying to find the Great Valley, but those Bambi-like vibes got everyone.
'Big Fish'
This one is so much fun to watch, but that ending with Edward and Will did it. He had his son spin the final tale and then released him into the hereafter as a giant catfish. You have to see it to understand.
For many Redditors, the film reminded them of their own fathers or grandfathers, and by happenstance, they watched it while grieving a personal loss. This movie sticks with you.
'Bridge to Terabithia'
The loss of friends, parents, and children is too much—whether they are human or animal, and Bridge to Terabithia is one of those buddy films that causes waterworks. Jess and Leslie form a bond, create a whole world, and then Leslie unexpectedly drowns. Everyone felt Jess' pain.
'My Girl'
For many fans, My Girl is one of those movies where the kids feel like your own friends. The friendship between Thomas J. (Macaulay Culkin) and Vada was genuine and special, and when those bees got Thomas J., his death hurt.
Reddit fans agree that what made it harder to bear was Vada's line, "Where are his glasses? He can't see without his glasses!"
'Homeward Bound'
Anytime you have a film about dogs, there's bound to be somesniffles. People still remember the angst they felt when Shadow was left behindby Chance and Sassy after he fell into that mud hole and hurt himself. When hereappeared at the end, the tears of sadness turned into happy tears.
'The Rugrats Movie'
People found several moments in this film gut-wrenching as kids, but one of the worst was when Tommy and Dil were lost in the woods and they fought over milk and a blanket.
Tommy snapped and almost turned his baby brother into monkey bait with banana baby food, but the lightning scared Dil straight. His tears made the kids who were watching the movie bawl.
One Reddit user said, "Came here to say this! How much he hated Dil and then took care of him even though everyone said not to bother, because 'sponsitilities'. Suuuch a tearjerker that 7-year-old me was not prepared for!"
The other sad part? When Spike fell off a cliff while fightinga wolf to protect his kids. Thank goodness he showed up later—alive.
Source: Read Full Article