The new season of Grey's Anatomy will feature a lot of old favorites (thank goodness). Abigail Spencer is coming back as Megan Hunt, and the queen herself Kate Walsh is also returning as Addison!
That doesn't mean the show is getting ready to say goodbye…does it? Here's what we know about Grey's Anatomy season 19—not to be confused with Station 19, obviously.
Is Grey's Anatomy even getting a season 19?
In May 2021 at a press conference ahead of season 18, Craig Erwich (aka the President of ABC Entertainment and Hulu Originals) said the following according to Deadline when asked if the new season of Grey's Anatomy would be its last:
"Grey's Anatomy continues to be a ratings juggernaut. The fans loved this season. I thought Grey's Anatomy did a really incredible job this year telling the stories of all the frontline heroes who are fighting the good fight (against) COVID. We will take Grey's Anatomy for as long as we can."
Now, that seems deliberately vague. Erwich's not making any promises either way.
Has the cast said anything?
Lucky for us, Deadline also reported that ABC closed new contracts with Ellen Pompeo as well as her fellow original cast members Chandra Wilson and James Pickens Jr.—and they likely wouldn't do that if they were intending to end the show only one season later. (With the exception of maybe Pompeo herself. Look, I'm not a lawyer but it seems like she's been treating her future on Grey's Anatomy like an apartment lease and taking it year by year.)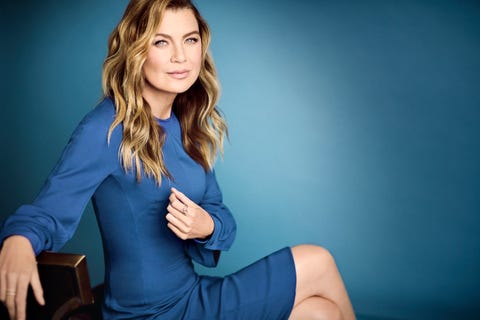 While we're talking contracts, Kim Raver, Camilla Luddington, and Kevin McKidd are on paper through a possible season 19. Aren't contract negotiations a fun way to speculate about what's going to happen to your favorite fictional characters? Get the popcorn! Anywho…
Ultimately, does it seem likely that Grey's will get another season?
It seems like Grey's Anatomy will continue as long as Ellen wants and could potentially try to go on without her if she did ever want to retire. There are plenty of other members of the extended Grey-Sloan family to keep the series true to its title. Honestly, Pompeo could leave and Walsh could stay on as, if not the titular character, the proverbial lead of Grey's Anatomy going forward.
"Not only did they return to production very quickly and really responsibly," Erwich continued, praising not only Grey's Anatomy but also Station 19 and The Good Doctor, "But broadcast television and ABC led the way telling the stories that are reflecting what was going on in the world."
These shows, Grey's included, are well-oiled machines. There's no reason to fix what isn't broken…so get on it, ABC!
Source: Read Full Article