Today, Chris Hemsworth is known globally for portraying the Norse God of Thunder, Thor, in the Marvel Cinematic Universe (MCU). He first joined the landscape in 2011 under Kenneth Branagh's Shakesperean-inspired direction, before appearing in Thor 2 under a misguided Alan Taylor. He then went on to star in multiple mash-ups, as well as a third standalone installment.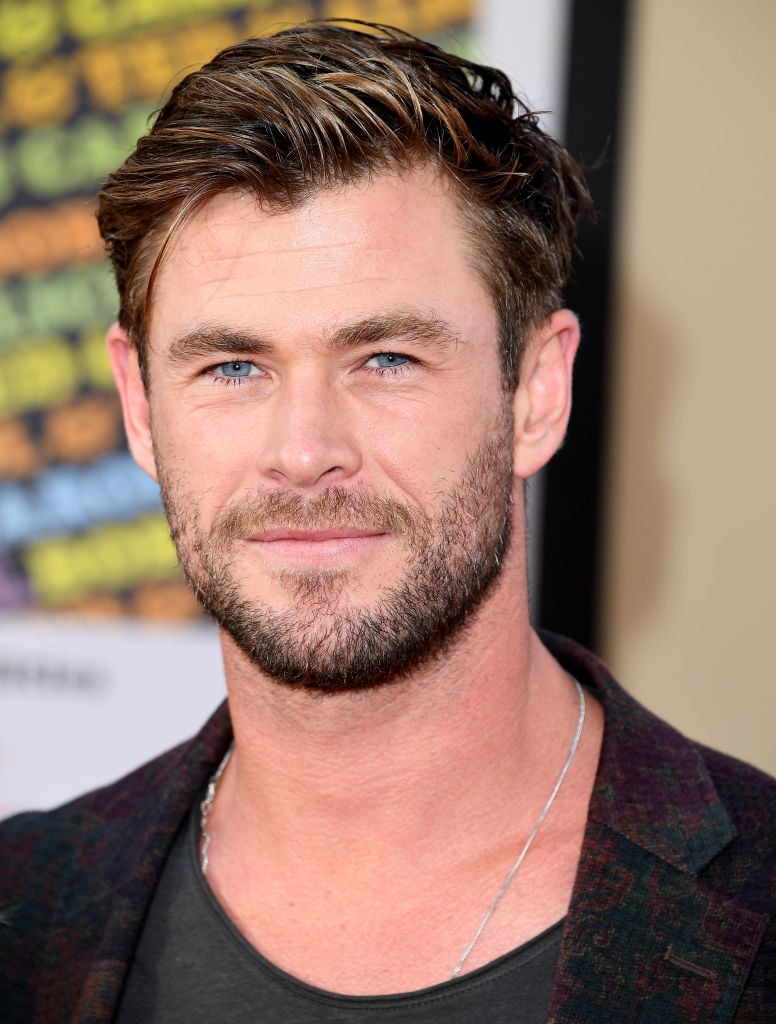 Speaking of the third Thor movie, Taika Waititi transformed the character into the sarcastic and quippy savior we know him to be today. The third Thor movie was bombastic and unpredictable, leading to a version of Thor more suitable to the MCU, and more in-line with the other superhumans. 
Over time, Hemsworth fans have grown used to seeing the actor in hypermasculine roles — Thor, Heart of the Sea, 12 Strong, Snow White and the Huntsman, and more. Yet, such illustrations don't exactly align with the man behind the camera; thus, the actor's family members were quite surprised to see him placed in such roles — despite his Hollywood good looks — when he began climbing the Tinseltown ladder.
Chris Hemsworth talks 'Thor,' action movies, and his family's expectations 
As GQ notes, Chris Hemsworth looks like a typical Hollywood leading man: he's got the bright piercing blue eyes, the wavy blonde locks that blow in the wind, the strong chiseled jawline, and the demanding stature required to play an action hero — required to play the guy who saves the day and gets the girl.
Yet, behind the scenes, he's a bit of a soft one, a bit of a family man — not exactly the bachelor type. He doesn't exactly fit the bill — the illustration tabloids and publications tend to put forth when such men begin to rise in Hollywood. Hemsworth explained how his family responded to his early roles, noting:
It was quite jarring for my family and friends when I was on-screen doing a straight, heroic, sort of overly masculine kind of thing.
MCU star Chris Hemsworth tried the bad boy thing on for size, but it didn't really work out
Chris Hemsworth gave the bad-boy persona his best shot; he explained to GQ that he tried to emulate Colin Farrell, yet the actor was quick to note that the closest he ever got was a few drunken nights. In short, it's simply not who Hemsworth is. He's a family man who loves kids and isn't exactly the brawny brute-type guy that some roles have forced him to become on-screen. 
Hemsworth and Pataky married quickly, and Pataky was partially drawn to Hemsworth for she could see how much he loved kids, as GQ notes. He wasn't a young bachelor with a sexcapade-aimed future ( as much as he may have attempted to appear as such, and as much of his publicist may have wanted him to be). It just isn't who he is. Hemsworth is not the hypermasculine guy you've seen on-screen, which is why his family members were surprised to see him get his big break in a role like Thor.
Source: Read Full Article