This season ended with Blue Bloods fans meeting a new character. They are comparing him to Danny Reagan (Donnie Wahlberg.) Find out how they are similar and more about the young detective.
The 'Blue Bloods' Season 10 finale introduced Joe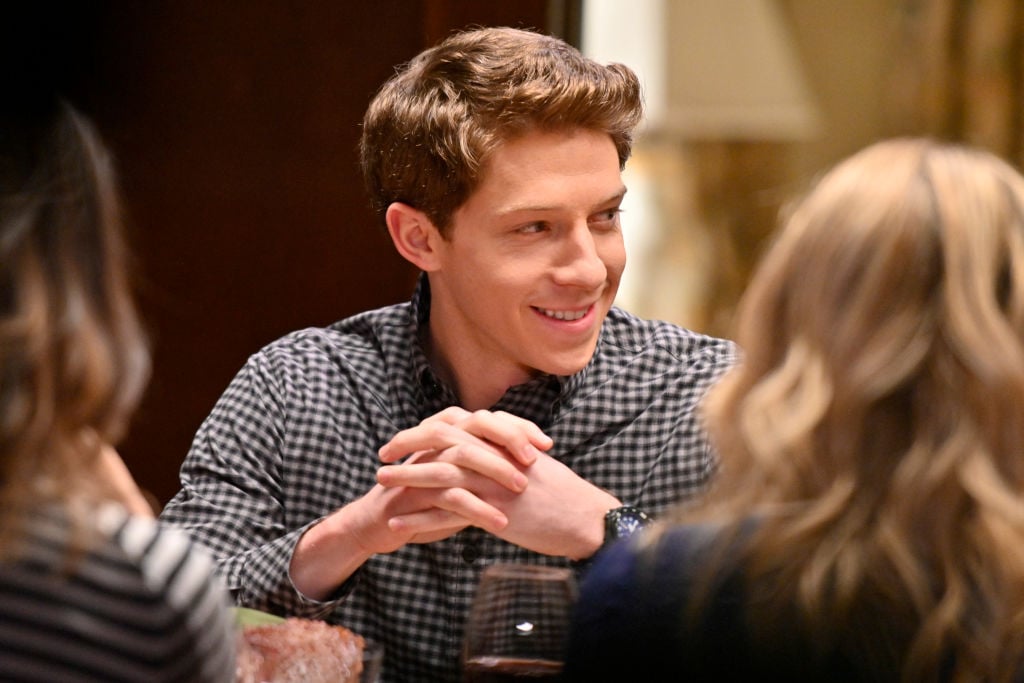 Family dinner was very different in the season 10 finale. That's because it started with Sean (Andrew Terraciano) discovering he has a first cousin after doing a DNA test.
We later find out Joe Reagan has a son, but didn't know it. Joe Reagan is Frank (Tom Selleck)'s third child and was a police officer who died while working as an undercover cop. He was investigating corrupt NYPD officers and then was murdered to be kept from naming names.
The mother of Joe's child hid it from him because they weren't in a loving relationship. That child is Joe Hill (Will Hochman.) Joe's mother asks Frank to move the detective's placement because of how active his current job is and therefore could be dangerous. Frank doesn't do it and in the end meets Joe.
Joe is a detective that stands out
We know that Joe is the youngest detective in his unit. He requested to work in firearms even though his mother would like him moved to a less active area. "I didn't request the department to get cats out of trees. You know what I mean?" he told Frank.
Danny is definitely stubborn and dedicated to his job as well. The characters have a small moment at family dinner in the finale.
"Danny Reagan, I heard about you," Joe told Danny. "I trust that it's all good," Danny said. Joe jokingly said "Meh." That's when the detective said he's a Reagan.
Fans are comparing Danny and Joe
Fans are already comparing the characters. "I can't wait for the family dynamics next season. Joe has already been compared to Danny so this is going to be good! #BlueBloods," tweeted one fan after the episode.
Another fan pointed out their exchange. "That 'Eeeh' for Danny … he got a little taste of himself," tweeted someone else.
Nicky (Sami Gayle) left New York for a job. Jack (Tony Terraciano) left for school. One person tweeted that Joe helps balance things out. "Another 'vacated' seat at the tabled filled. He even resembles Danny and Jamie," read one tweet.
Every episode shows Danny working on a new case with his partner, Maria Baez (Marisa Ramirez.) Danny has toyed with the idea of retiring. He told his previously retired friend, Mike (Eric B.) that he was thinking of putting in his papers.
"Danny's definitely more in touch with his mortality than he used to be, but I don't think he's retiring anytime soon," Wahlberg told Showbiz Cheat Sheet. His mortality is a reality given he recently lost his wife, Linda (Amy Carlson.)
It's unknown if there will be another season of Blue Bloods. However, it should be interesting to see if we'll see Joe's cases like we do for Danny. It's also unclear if we'll see the detective at the family dinner table every week. If so, fans may learn if he has anymore similarities to Danny.
Source: Read Full Article