What began as a friendly purchase from an artist became angry as former chief stew Kate Chastain from Below Deck told artist Jenny Andrews Anderson she was being "insulting" and "rude."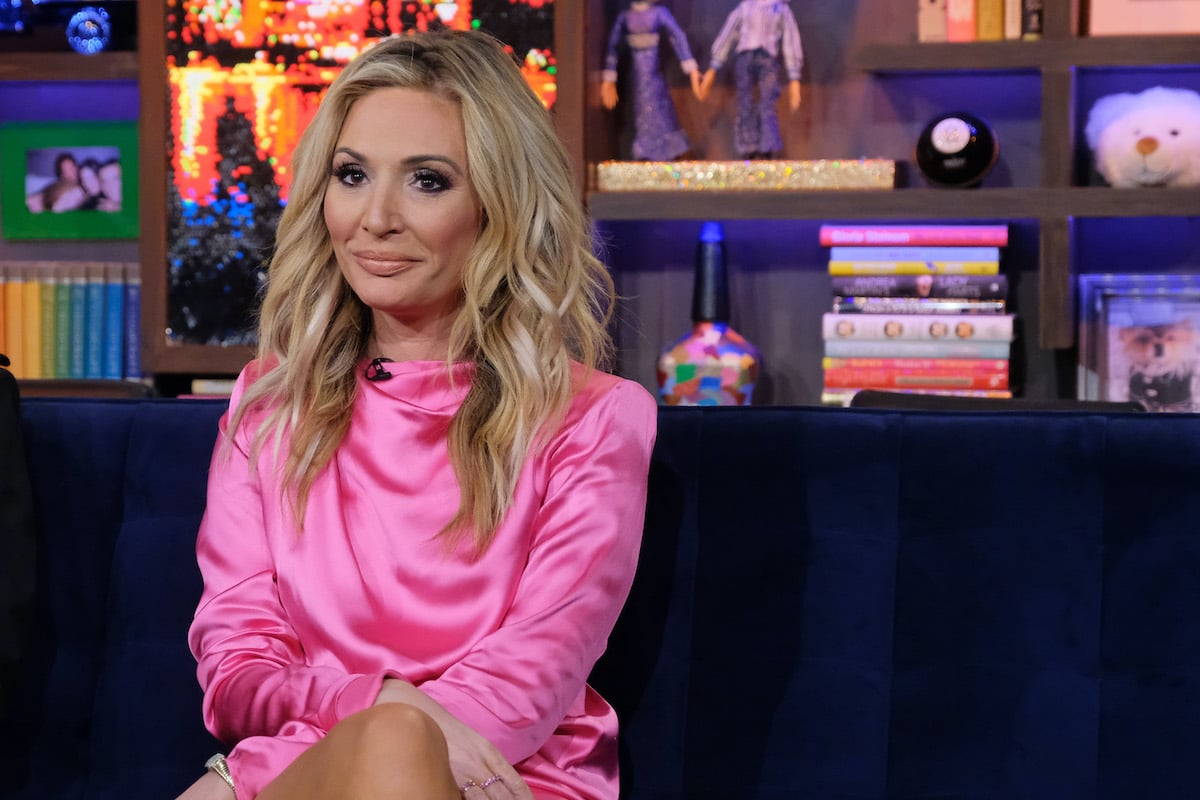 Anderson shared the text exchange on her public Instagram account revealing the trajectory of the discussion. Chastain contacted Anderson because she wanted to purchase one of Anderson's paintings. The discussion was friendly and complimentary as Chastain told Anderson she had followed her blog for years.
But when Chastain wanted to negotiate on the price, the conversation went south with Chastain calling Anderson rude and Anderson being offended with how the transaction was handled.
Negotiations tank midway through the sale
Chastain asked Anderson if her price was negotiable shortly after deciding to purchase one of her works. She wrote that the price seemed high. Plus she told Anderson she planned to feature the painting behind her on her Bravo show, which would give the artist more visibility.
Before Anderson could comment, Chastain offered her own price. But Anderson explained how she priced her works and did not seem open to meeting the suggested price. However, Anderson's comment, "Just as you would decline unpaid appearances and opportunities to work for free, respectfully, so do I," did not sit well with Chastain.
That was a turning point in the exchange. Chastain said while she did not mean to be insulting, she assumed Anderson did not mean to be insulting either. Chastain also told Anderson she wasn't asking for the art for free either.
Kate Chastain lashed out at the artist
But then Chastain's next message was angry. She wrote that she was simply negotiating, which costs nothing, and would have paid full price if Anderson said the price was firm. But then wrote, "Your response was insulting and rude." Adding, "Unfortunately all I see when I look at that painting is ugliness. Be well. I guess maybe your work is not my favorite or the best."
Anderson told Chastain nothing about the way she responded was rude. "You told me you thought my price was a little high to not include shipping," she wrote. "Which at the very least the height of disrespect."
In addition to the text exchange, Anderson included her own remarks in the comment section of the post. "This is not ok," she wrote. "I'd like to blast this loudly and clearly for the people in the back- it's not ok to question an artist's pricing or shipping procedures when u are inquiring about a piece that YOU are interested in."
"Furthermore throwing clout around as a bargaining tool is the grossest of gross. The general dynamics that exist where people of influence or people who *think* they have influence expect others to give out huge discounts or freebies is the height of disrespect," she continued. "I think I speak for many artists when I say- GO F**K YOURSELF."
"Now I am not unaccustomed to potential clients asking me (politely) if my prices are firm. Sometimes they are, sometimes they aren't. That's my business. And it's at my discretion. PERIOD. In this particular instance what started off as a common inquiry asking for a price turned into something completely disrespectful and insulting."
Source: Read Full Article