Avengers: Infinity War and Avengers: Endgame has such a sense of finality to them that even some of the actors were convinced they were done. To be fair, the two-part finale (of sorts) to the Marvel Cinematic Universe did tie up many loose ends. But Avengers: Endgame also sets up a ton of projects for Phase 4 and beyond. Apparently, though, that was never the plan.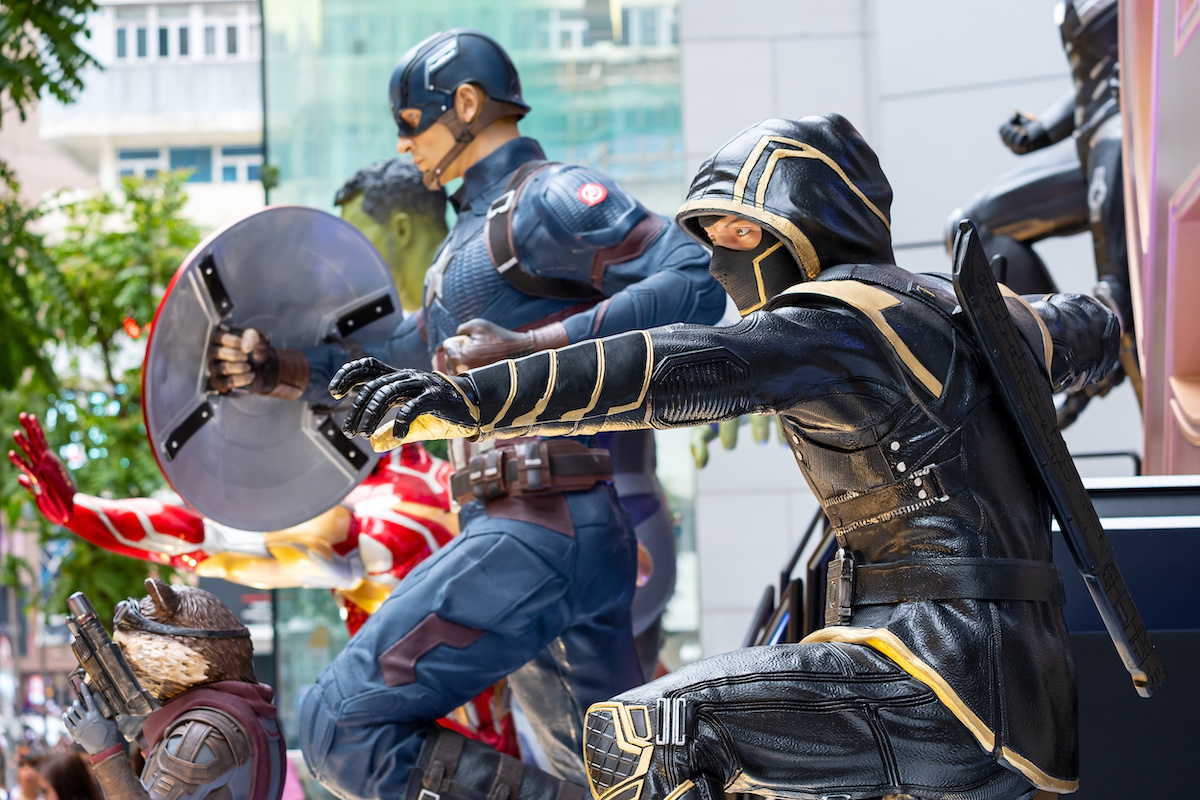 Is 'Endgame' the end of the Avengers?
One way Avengers: Endgame felt like a conclusion was in regards to the titular superhero team. Since 2012's The Avengers, Earth's Mightiest Heroes have carried the MCU forward. But most of the original six are either dead or retired from the hero game. And Phase 4 introduces replacements for just about all of them. Yet, fear not, true believers, the Avengers will be back.
Marvel Studios head Kevin Feige has confirmed as much in interviews about the future of the MCU. And why wouldn't the company keep pushing that franchise along? After all, the Avengers movies make up four of Marvel's five highest-grossing releases. But whenever the Avengers do reassemble, it will certainly be a very different line-up this time around.
'Avengers: Endgame' didn't set out to tease what's coming in Phase 4
Early on, the powers-that-be at Marvel decided Avengers: Endgame would serve as a swan song for the original heroes from the first Avengers movie. And although the 2019 release does key up much of the MCU's Phase 4 plan, this wasn't initially the goal. Co-director Anthony Russo recently told ComicBook.com how he and co-director Joe Russo approached the project.
"One of the great things about Endgame was our job was to sort of bring a sense of closure to a journey that had been unfolding up until that moment. … We did not have to think about what happened after Endgame. And in fact, that was a mutually agreed-upon thing that we came to with Marvel, because that was what freed us up … think about an end rather than think about where it goes next. And I think that was really a creative gift to us. And we used that."
Many fans would agree with Russo Avengers: Endgame does a remarkable job bidding farewell to the MCU's principal heroes up to that point. In particular, Robert Downey Jr.'s Iron Man and Chris Evans' Captain America — arguably the franchise's leads — receive poignant exits. Thankfully, Marvel opted not to squeeze in a post-credits tease for WandaVision.
What Marvel movie is coming out in 2021?
Indeed, Avengers: Endgame still works as a set-up for WandaVision, the first of many Marvel Disney+ shows. Likewise, the movie puts the pieces in place for such projects as Thor: Love and Thunder, Doctor Strange in the Multiverse of Madness, and She-Hulk. But principally, it also leaves the door open for Disney+ shows The Falcon and the Winter Soldier, Loki, and Hawkeye.
Those series are set for release in 2021. And though Avengers: Endgame didn't prioritize leading into the MCU's Phase 4, it still worked out that way. Ironically, most of the 2021 Marvel movies don't tie into Endgame as closely as what will come after. Black Widow, Shang-Chi and the Legend of the Ten Rings, Eternals, and Spider-Man: No Way Home all release in 2021.
Source: Read Full Article