American Idol is now in its 20th season. Among the top 5 finalists from May 8th's episode, Fritz Hager III has been a fan favorite of this year's competition. Like so many of the others from the series, his story is one of dreaming and unparalleled determination. So when did it begin, and what did it take for Hager to make it to American Idol in 2022?
Fritz Hager's 'American Idol' destiny started with a dream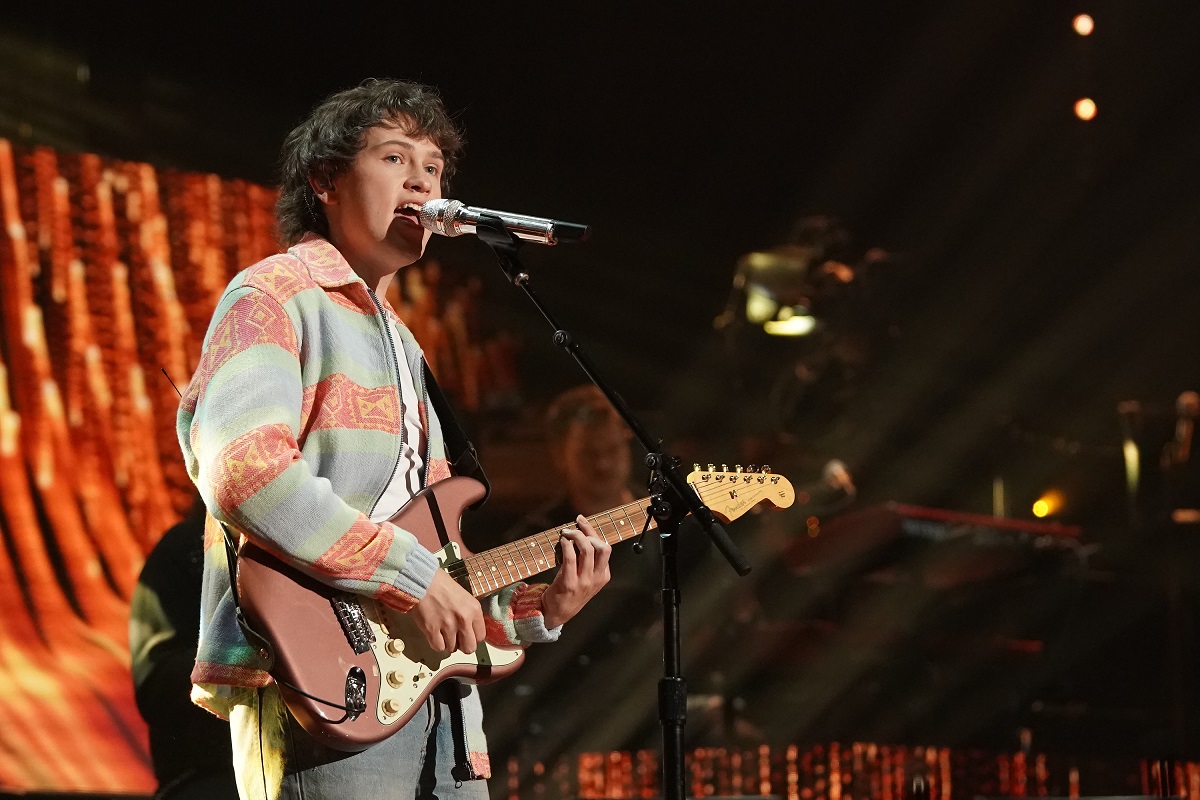 As detailed in the Tyler Morning Telegraph, Hager knew he wanted to sing from an early age. His mother, Sarina, remembers encouraging her son to sing in the church choir, only to have Hager reply, "No, mommy. I just wanna sing solo."
By elementary school, Hager ruled his school talent shows, and by the age of 12, he was taking guitar lessons. Hager's father, Fritz Hager Jr., claims that following his son's first lesson, he returned home and wrote a song. His mother reflects, "he had a natural instinct for it." After only a few months, Hager's guitar instructor resigned, claiming she had taught him all she could. 
How old is Fritz Hager?
Now 21 years old, Fritz Hager recently made it into the American Idol 2022 top 5 finalists along with Huntergirl, Noah Thompson, Nicolina Bozzo, and Leah Marlene. American Idol's May 8th episode saw Hager give an incredible rendition of his original song "All My Friends," followed by another knockout performance of another original, "The Ocean," all from his COVID-19 quarantine. The performance earned him his advancement into the series' top 5 contestants. However, Hager and Bozzo were eliminated in the penultimate episode of American Idol's season 20.
Following his elimination, Hager took to Twitter. "I'll be honest, ending it here is tough, but I am so incredibly grateful," he wrote. "For the friends. For the memories. For the music. This is not the end, it's just page 1." He then posted a link to his original song "Hearts Align" on Spotify.
As a final note, Hager posted a touching note to his friend and competitor, fellow American Idol contestant Leah Marlene, on his Instagram Stories, encouraging her to take home the prize.
Fritz Hager was 19 when he first auditioned for 'American Idol'
Hager's audition for American Idol 2022 was not his first. After begging his parents to audition when he was only 15, he was not allowed. Finally, several years later, he auditioned for American Idol's 19th season at 19 or 20. However, Hager's dream would not come to fruition after his season 19 audition.
It was not until his American Idol 2022 audition that he made the cut. Though Hager's time on American Idol has come to an end, it seems likely that Hager's career is only getting started.
"Now the question becomes what type of artist he'll be," Hager's dad said. "We're preparing for the future for him, for his career in music."
Source: Read Full Article