On 90 Day Fiancé: Happily Ever After, Colt Johnson is single after Jess Caroline confronts him and learns the full truth. After the couple had a heated exchange in Brazil, they returned to the United States, and things continued to sour between them. It leads to an ultimate breakup, and it all gets brought up again on the virtual Tell All.
Jess Caroline confronts Colt Johnson about information she's learned from other women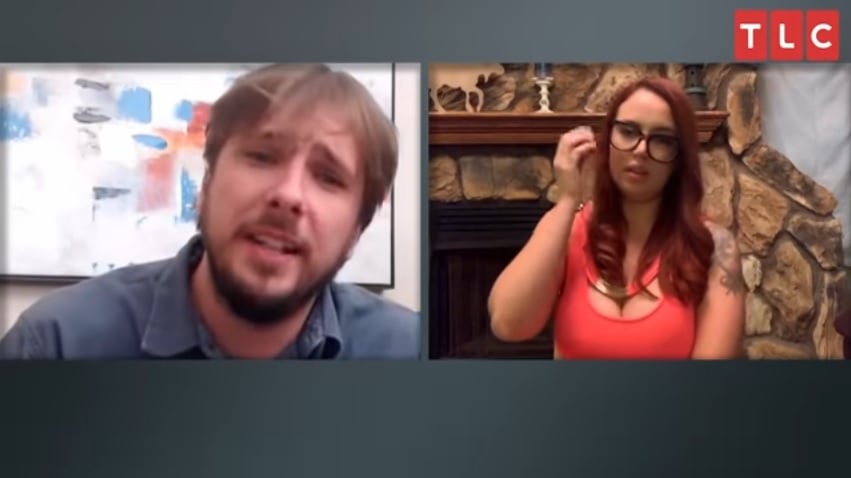 Jess came to Las Vegas, Nevada to meet up with Colt, but she didn't come unprepared. Jess says that Colt spoke to eight different women while he was with her, and that he even sent out pictures of his private area as well. After Jess learned that Vanessa Guerra was living with Colt, it was all too much to deal with, so Jess broke up with him.
Colt admitted to producers that he talked to other women, and that he sent them pictures. "I'm mortified honestly," Colt tells the cameras. "While I was talking to these women online, I sent them d*** pics. I'm ashamed of myself."
Colt explains during the Tell All why he sent out pictures of his private area to other women
During the Tell All, Colt has to face his ex-girlfriend head-on, and it's extremely entertaining. Many revelations come to light, and the host, Shaun Robinson, even asks Colt about sending the pictures to other women.
"Well at the time that I did that, it was right after Jess and I came back from Brazil, and we didn't get along," Colt reveals. "We kept fighting every day. You'd block me Jess, you'd say…" Colt gets cut off when Jess says, "Of course fight every day, because you lie every day."
"Regardless Jess, like, you were saying you were done. You don't want to be my girlfriend anymore," Colt continues. Jess replies that Colt started sending pictures to girls before they went to Brazil.
Jess doesn't hold back, and talks about Colt's "ego." "For your ego, you know that is a narcissist," Jess says. "You play with woman, for you it's normal, for you it's right to lie for a lot of people, and it's not nice, it's not right."
Then Colt reveals to everyone why he says he sent out those pictures. "Jess, I sent pictures of my d*** out to women, because that's what I do for affection when I think my girlfriend has broken up with me, doesn't give me affection, says she's going to go bang her ex, bang her friend, bang some guy in Chicago, bang some guy in Washington, D.C., bang some guy over there," he remarks.
Then Colt's ex-wife, Larissa Dos Santos Lima gets involved, and says Colt has "no morals."
Angela Deem puts in her 2 cents as well. "I wish you'd of sent me one of them," she says.
"Angela if you want one, I've got one coming to you later," Colt replies.
A lot more drama happened on the three-part Tell All, especially when it comes to Colt and Jess.
Source: Read Full Article