Disappointed about cancelled Easter egg hunts and postponed spring parties in the wake of the coronavirus pandemic? These spring- and Easter-themed Amazon movies and TV shows will help you and your kids get into the springtime spirit.
You might not be able to hunt for Peeps on the community lawn, but you can still have fun with all things bunnies, eggs, and blooms while you self-isolate during the COVID-19 outbreak.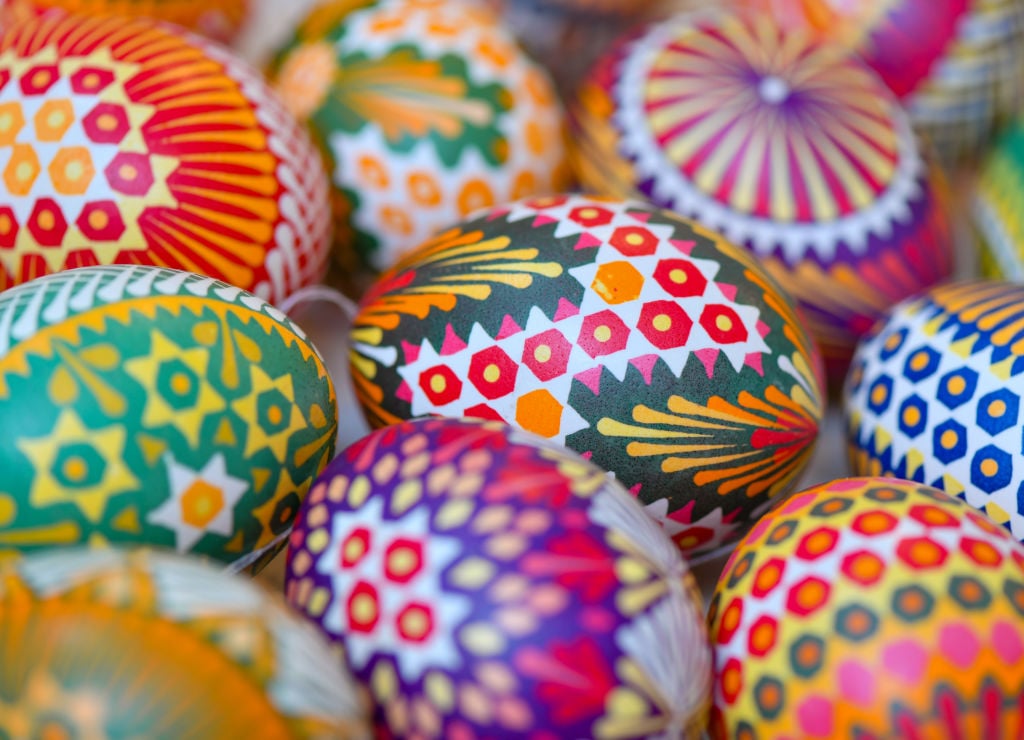 'Guess How Much I Love You: An Enchanting Easter'
Based on an Easter sequel to the classic children's book Guess How Much I Love You (written by Sam McBratney and illustrated by Anita Jeram), this 30-minute Easter special is a magical romp through the forest with Little Nutbrown Hare and his woodland friends.
He swears he sees a sparkling, pure white fawn under the light of the moon…but when his buddies don't believe them, he takes them on a fairytale quest to prove he's telling the truth.
'The Curious Garden'
Budding gardeners and kids who love the outdoors will enjoythis 11-minute springtime cartoon. The Curious Garden follows a littleboy named Liam, who lives in a city without any green space, on his quest to beautifyhis hometown, one urban garden at a time.
Especially during the coronavirus outbreak, when we need all the community we can get, this story offers a lovely, inspiring reminder that one dedicated person can make a change.
'BabyFirst's Easter Special'
For toddlers and even infants, BabyFirst's Easter Special provides two hours of springtime fun. Harry the Bunny hunts for and colors eggs in the first episode, while the second episode contains a hodgepodge of nursery rhymes, Easter songs, and mini-lessons.
'Peter Rabbit, Vol. 1'
Beatrix Potter's classic children's tale comes to life in this contemporary animated series, which premiered on Nick Jr. in 2012 and won several Daytime Emmy Awards. Peter Rabbit and his friends, Benjamin Bunny and Lily Bobtail, teach kids lessons about confidence, kindness, and protecting the earth in each episode.
If you're into binging whole series with your little ones to get through the coronavirus outbreak, this show could be a good start.
'Ice Age: The Great Egg-scapade'
Seth Green, Ray Romano, Keke Palmer, Queen Latifah, Taraji P. Henson, and Denis Leary are just a few of the notable voice actors in the star-studded cast of this 30-minute Ice Age Easter special from 2016. Sid's egg-sitting service is threatened by Squint, but Scrat, Manny, Diego, and the rest of the Ice Age motley crew unite to save the day.
'Sesame Street: Elmo's Rainbow and Other Springtime Stories'
Elmo sees a rainbow…he swears! But when he tries to show Rosita, it's already missing. In this and several other springtime stories, the Sesame Street characters learn about nature, growth, and the earth in bloom in their usual playful, open style.
'Max and Ruby: Every Bunny Loves Spring!'
Bunny siblings Ruby and her little brother Max, from the beloved Nickelodeon series Max and Ruby, are back in these 12 short episodes all about the spring season. Toddlers, preschoolers, and kindergarteners will love to follow along as the brother-sister duo gardens, squabbles, and learns.
'Hit Favorites: Springtime Fun!'
This hour-long collection of springtime specials can help elementary-aged and younger kids while away an afternoon in coronavirus isolation. Classic characters like Bob the Builder, Barney, Angelina Ballerina, Fireman Sam, Kipper, and Thomas the Tank Engine all make appearances.
'Winnie the Pooh: Springtime With Roo'
Your little ones might be disappointed that they have to miss the local egg hunt because of COVID-19 this year. Winnie the Pooh: Springtime With Roo will help them get in the holiday spirit. When Rabbit decides not to be the Easter bunny for this year's egg hunt, Roo, Pooh, Piglet, Eeyore, and Tigger are all at a loss as to what to do.
'Peppa Pig: The Easter Bunny'
In this hour-long collection of spring- and Easter-themed Peppa Pig episodes, Peppa and her friends try to spot the Easter bunny, hunt for chocolate eggs, plant flowers with Grandpa Pig, jump in mud puddles on rainy days, and play with Granny Pig's chickens.
Peppa Pig's focus on teaching kids to make do and enjoy simple, homegrown fun is a perfect fit for managing coronavirus quarantine.
'Hop'
Russell Brand (as the infamous E.B., or Easter Bunny), Elizabeth Perkins, James Marsden, and Kaley Cuoco star in this irreverent, funny take on Easter from the creators of Despicable Me.
It can be difficult to find full-length, family-friendlymovies about Easter, and this is one that parents and kids can enjoy together.
Source: Read Full Article