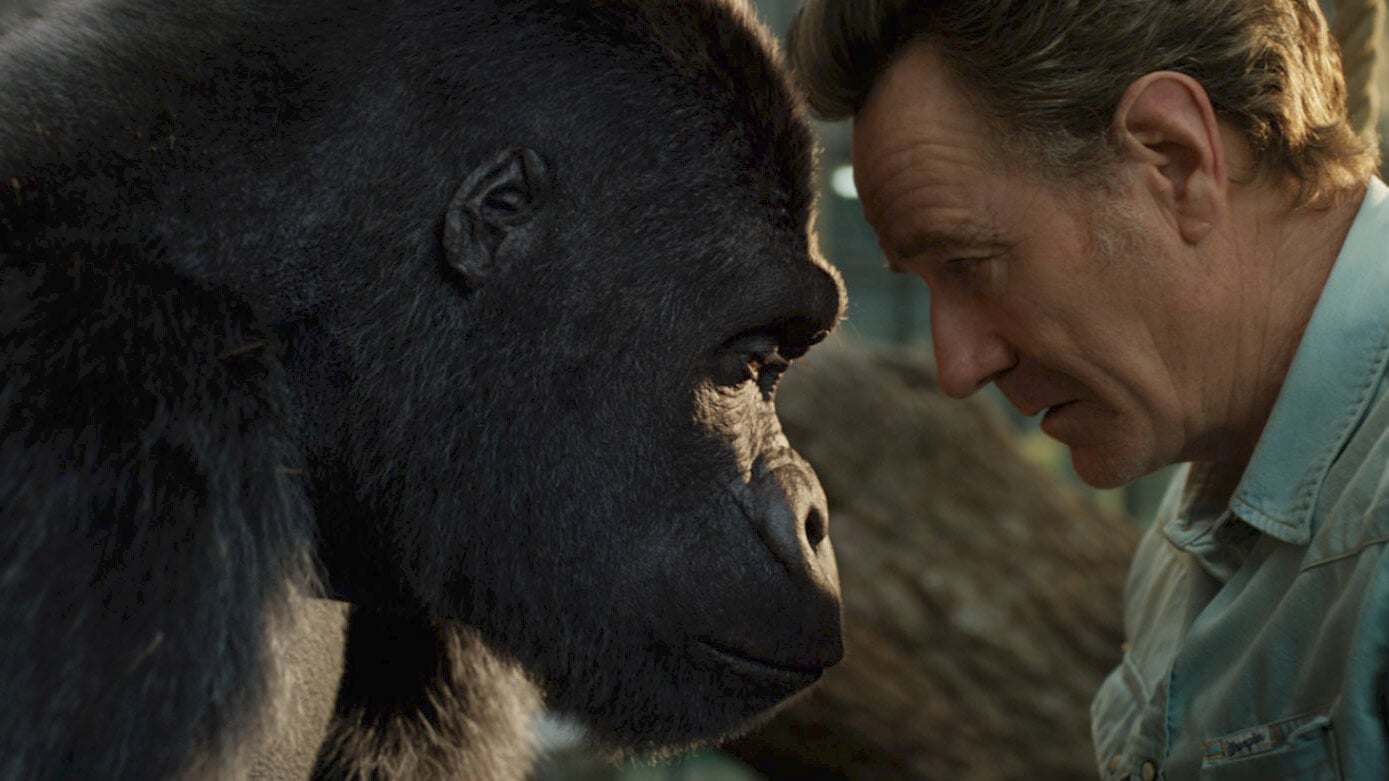 After catching the new Disney+ original movie The One And Only Ivan, it's safe to say we're all left with quite a few questions. The unforgettable film, based on the bestselling 2012 book of the same name, traces Ivan, a silverback gorilla who has lived for years in a suburban shopping mall called Big Top. His friends include Stella the elephant, Bob the dog, Murphy the rabbit, and Frankie the paranoid sea lion. They live a monotonous life until the arrival of a new animal to the circus, a baby elephant named Ruby, who brings back memories for Ivan of his young life in the jungle. Memories of how he was captured, and questions about his life, come rushing in, leading him to try to find who he was, and who he wants to be. But how much of this tug-on-the-old-heartstrings story is real? In short, a lot more than you would think!
Is It a True Story Or Not?
This award-winning book, written by Katherine Applegate, is actually based on real life. According to the book's website, it was inspired by a gorilla named Ivan who lived at Zoo Atlanta from 1994 until he passed away in 2012. However, the path he had to take before his happy life at the zoo was a difficult, traumatizing one. Captured as just an infant along with his sister in the Democratic Republic of the Congo, they were both transported to the US. While Ivan's sister sadly died en route, Ivan was adopted by a department store owner and raised as a pet in a family home. Once he got too large though, he was moved to a department store "circus" along with an unexpected menagerie of animals in Tacoma, Washington.
Source: Read Full Article