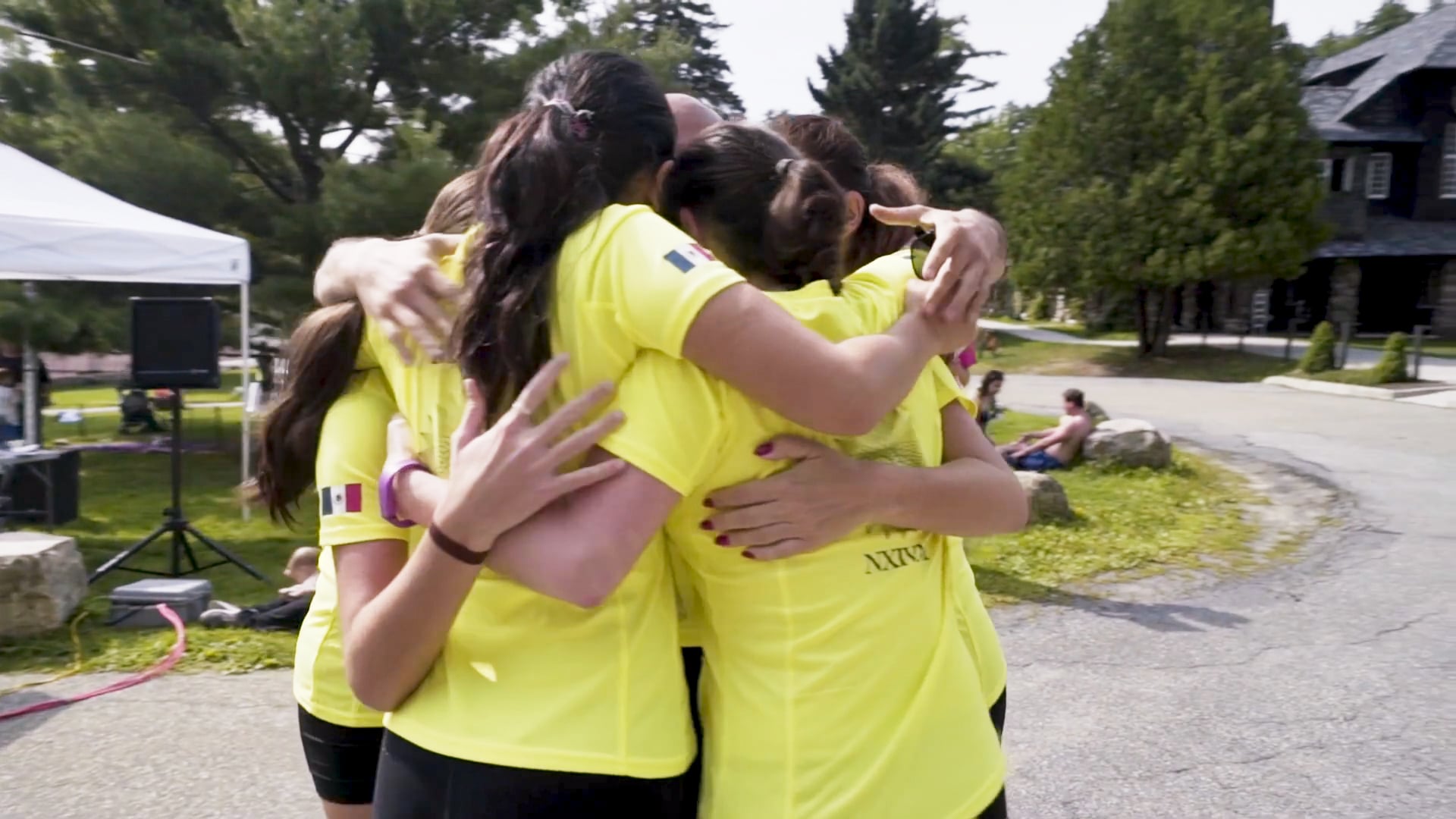 The highly controversial NXIVM organization — which was exposed as a sex cult in 2017 by The New York Times — had a number of high-profile members and leaders, all of which is explained in HBO's documentary The Vow. Aside from pulling in people from Hollywood, like Smallville actress Allison Mack, influential people also took part in the organization. Two of those people were Sara and Clare Bronfman, heiresses to the Seagram Co. fortune.
Sara and Clare, according to The Hollywood Reporter, provided immense financial backing for NXIVM and its leader, Keith Raniere. Specifically, they provided their private jet for usage by NXIVM and flew it to various seminars and even invited Mack on board in 2006 when the organization was trying to woo her to join. The Hollywood Reporter also claims that the estimated financial support the Bronfmans provided to NXIVM is somewhere around $150 million and even borrowed against their inheritance to finance Raniere and his organization.
Both Sara and Clare were also heavily involved with NXIVM, with Clare telling The New York Times in 2018 that they were all students of Raniere's. And though the sisters aren't facing charges anywhere near what Mack is facing for her role in recruiting women to join the sect, they are still dealing with court proceedings.
Though Sara wasn't accused of a crime during previous trials, she did agree in late 2019 to give up her ownership interests in NXIVM's properties in exchange for 20 percent of the sale, after they were seized by authorities. However, she's also been labeled as a "trusted source," according to the Times Union in court, which could affect any future court proceedings.
Clare, on the other hand, is facing prison time, as she was named alongside Raniere, Mack, and others for her involvement in NXIVM. She pleaded guilty in 2019, according to the Forbes, and "agreed to forfeit $6 million to the federal government and to plead guilty to felony charges of harboring an illegal alien and the fraudulent use of a deceased person's identity."
In December 2019, the NY Post reported that Clare's sentencing would be postponed to February, however, it's now pushed until September. She is facing 21 to 27 months in federal prison. According to the Houston Chronicle in May, Clare's lawyer said they refused to allow for sentencing via video. "She respectfully requests that the court adjourn her sentencing until such date as the sentencing can be conducted in person at the courthouse." Instead, Clare will be sentenced when courts are back in session.
Source: Read Full Article