video
Expect to pay a little more for your Christmas tree this year
Inflation is affecting the price of just about everything we buy, and Christmas trees are no different.
Americans are expected spend over $300 billion on Christmas presents alone in 2022. But residents in Scottsdale, Ariz., are shelling out the most, giving up over half their monthly wage on gifts this year. 
Ecommerce Intelligence — a full-service email marketing agency — analyzed the top 100 most populous cities across the nation to see how much they are willing to spend this Christmas. 
For its analysis, it looked at the average monthly wage and how much people are willing to spend in the respective area. Ultimately, this shows a direct correlation between how cities and the differing impact of inflation, according to Ecommerce Intelligence. 
Most and least generous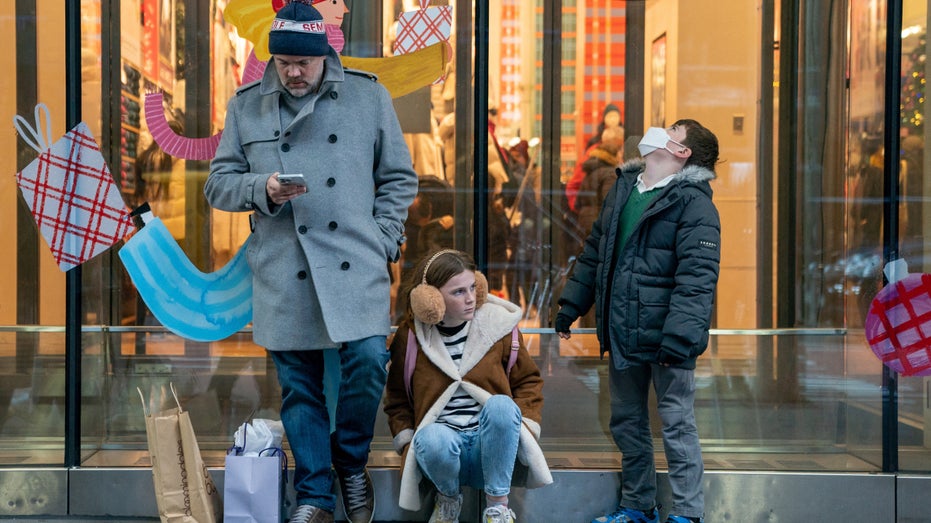 Person and two children wait outside of a Uniqlo store on 5th Avenue in New York City, New York, U.S., Nov. 20, 2022.  (Reuters/David Dee Delgado / Reuters Photos)

AFFORDING GIFTS DURING THE HOLIDAYS HAS BECOME MORE DIFFICULT FOR MANY AMERICANS, POLL FINDS

Ecommerce Intelligence reported that the average monthly salary in Scottsdale is $4,125 but that their average holiday budget is $2,271. This means residents are spending 55% of their monthly budget on gifts this year. 

Scottsdale was considered the most generous city overall while Memphis, Tenn., was one of the least generous cities only spending 11% of their monthly wage on presents, according to the data. 

Meanwhile, Gilbert, Ariz., which is just over 18 miles east from Scottsdale, is clocking in at the second-most generous city, according to the data. 

Shoppers in the area are expected to spend 40% of their monthly wage on gifts. Meanwhile, holiday shoppers in Chesapeake, and Arlington, Va., are projected to spend 38% and 37% of their wages on gifts, respectively. 

CHRISTMAS MEALS WILL COST 16.4% MORE THIS YEAR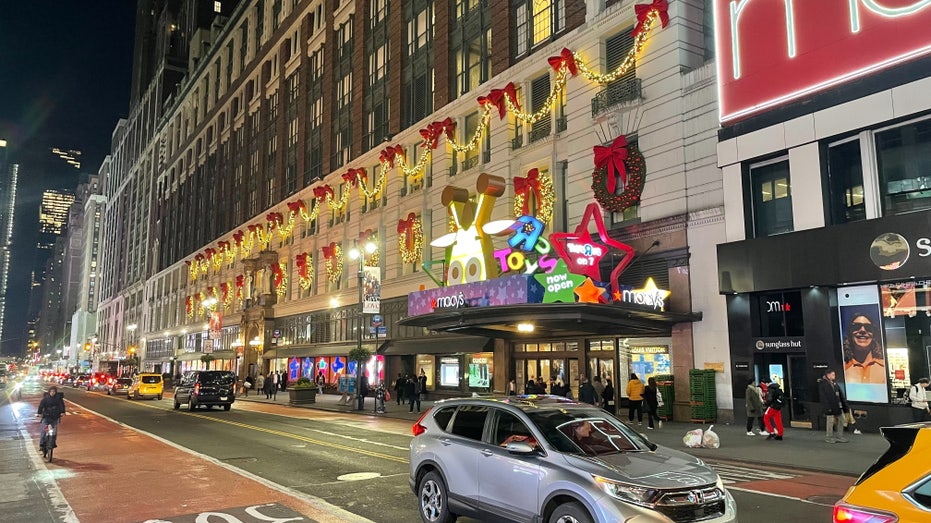 General view of Macy's, a major holiday shopping destination, in New York City, U.S., Nov. 16, 2022.  (Reuters/Jessica DiNapoli / Reuters Photos)

Amid persisting inflation and the uncertain economy, it's surprising that some people are willing to give up more than half their income this year, according to Ecommerce Intelligence CEO Ryan Turner. 

"When you take into account bills and all of the added costs that comes with Christmas this is really quite shocking," he said, adding that "the impact inflation is having varies massively across the country."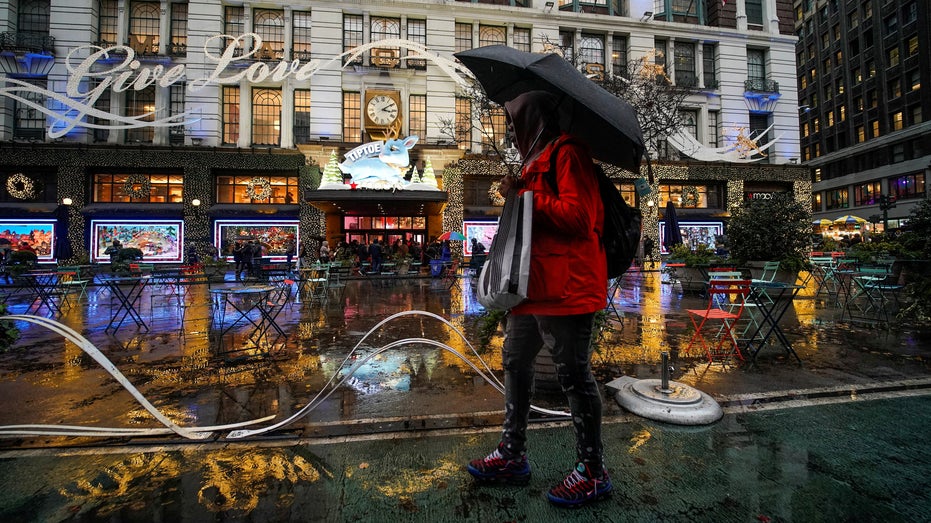 Man walks under the rain with his shopping bags as people visit a department store during the holiday season in New York City, U.S., Dec. 15, 2022.  (Reuters/Eduardo Munoz / Reuters Photos)

CHRISTMAS SHOPPERS PLAN TO BUY REAL TREES DESPITE HIGHER COSTS
Here are the top five most generous cities and the percent of wages spent: 
HOLIDAY RETURN POLICIES: WHAT TO KNOW 
Here are the top five least generous cities and the percentage of wages spent: 
GET FOX BUSINESS ON THE GO BY CLICKING HERE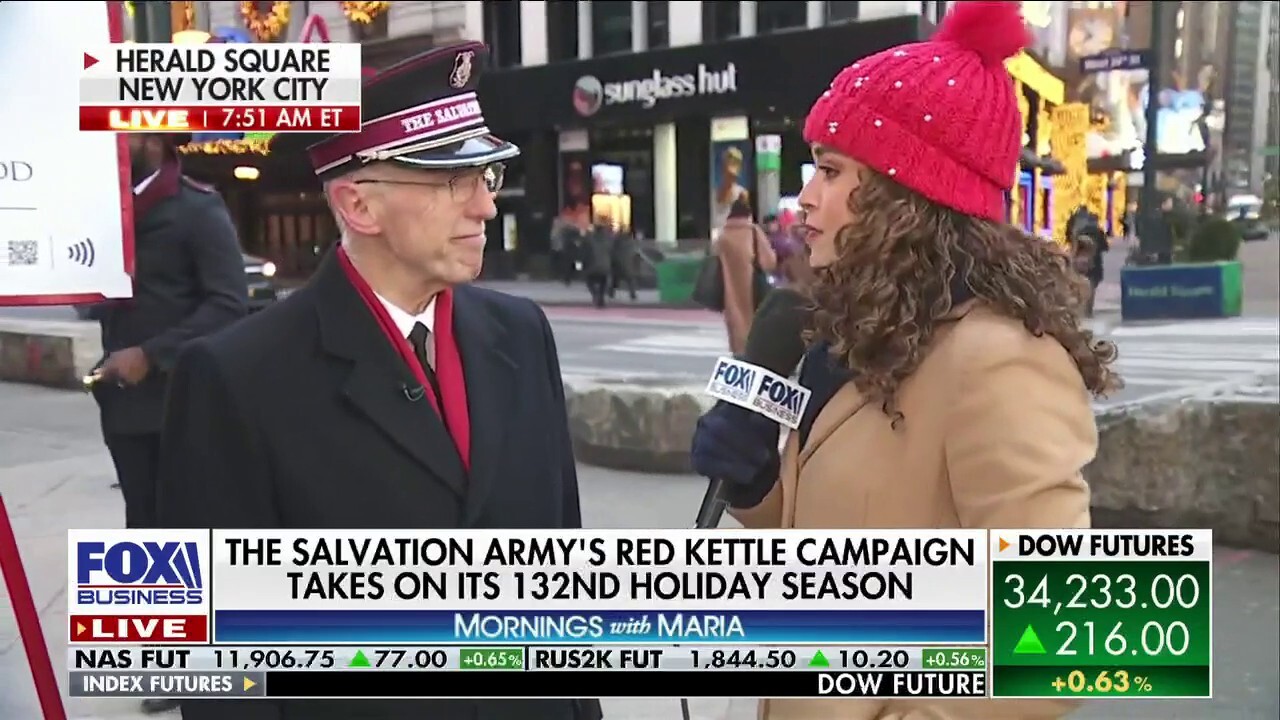 video
The Salvation Army encourages the gift of giving as charity battles inflation
FOX Business' Madison Alworth speaks with The Salvation Army's U.S. National Commander Kenneth Hodder on how inflation has impacted the annual Red Kettle campaign.

Source: Read Full Article