Los Angeles' finest doctors and doctors' wives are back on Bravo!
And, as seen in the exclusive supertease above, it appears there will be lots fun and drama when Married to Medicine Los Angeles returns on Sunday, May 3 at 9 p.m. Returning to the West Coast-based Married to Medicine franchise is Dr. Britten Cole, Dr. Imani Walker, Shanique Drummond and Jazmin Johnson.
However, season 2 will also welcome some new faces to the M2M LA crew, including Dr. Kendra Segura and Lia Dias. So, what can we expect from this vibrant group of ladies?
For Dr. Britten, a cross-country move to the Golden State has both her kids riled up and taken a toll on her relationship with her husband.
"The intimacy is just left the building," Dr. Britten states to her seemingly indifferent husband.
Dr. Imani is tackling life as a single parent as her husband is out of state for business reasons. Understandably, this has her closest friends wondering about the state of Dr. Imani's relationship.
"I love him to death, but I can't pretend," a tearful Dr. Imani notes to her friends.
"When it's been going on that long, it's not a secret," Dr. Britten candidly responds.
Speaking of new business ventures, Shanique is eager to dive into the world of luxury real estate but faces little support from her husband, Dr. Robert Drummond.
"Before you jump into this, I want you to come up with a plan," Dr. Robert is seen telling his wife.
Jazmin is also hoping to prove she's more than a doctor's wife by growing her concierge business amid making new friends. M2M LA newcomer (and friend of Dr. Imani) Lia may be an example for these ladies, as she prides herself on being an entrepreneur and a girl boss.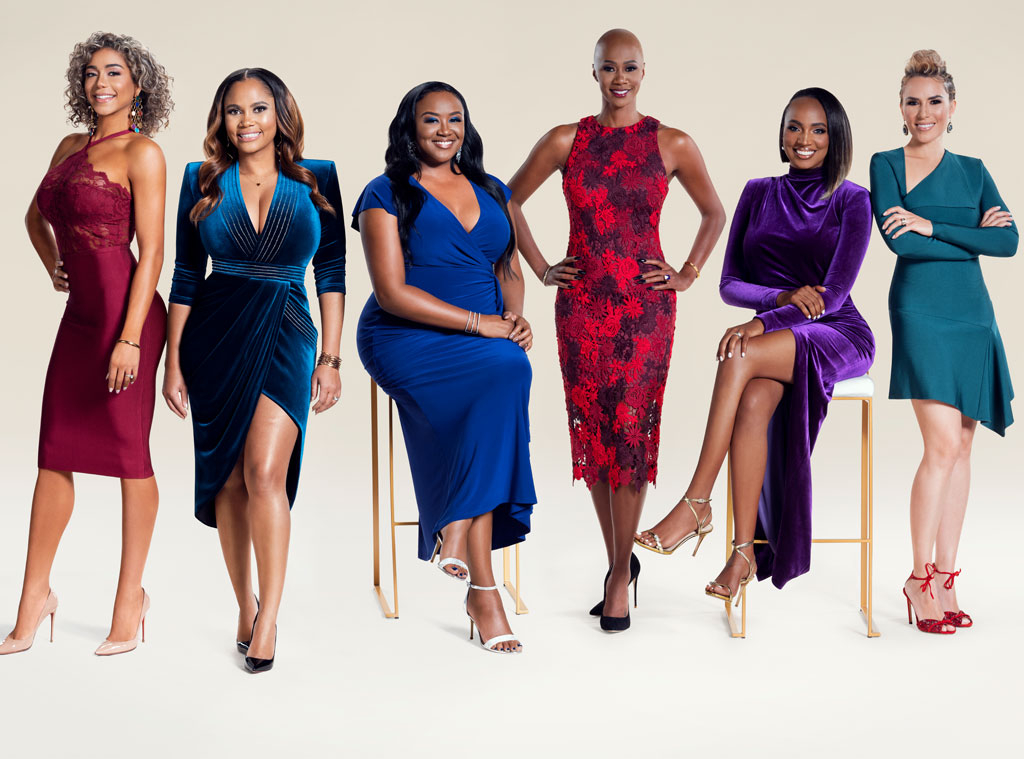 Bravo
First-time mom, and friend of Dr. Britten, Dr. Kendra is ready to go back to work, but is shocked to receive pushback from husband Dr. Hobart.
"Why do you have to go back to fulltime in the hospitals?" Dr. Hobart asks.
"Are you being serious?" Dr. Kendra retorts.
And while some friendships have been revived, others are on the verge of exploding. Case in point: Dr. Kendra snaps at Jazmin after "feeling harassed."
For all of this and more, be sure to catch the exclusive supertease above. Oh, and get to know the M2M LA ladies better by scrolling through their cast portraits and bios below!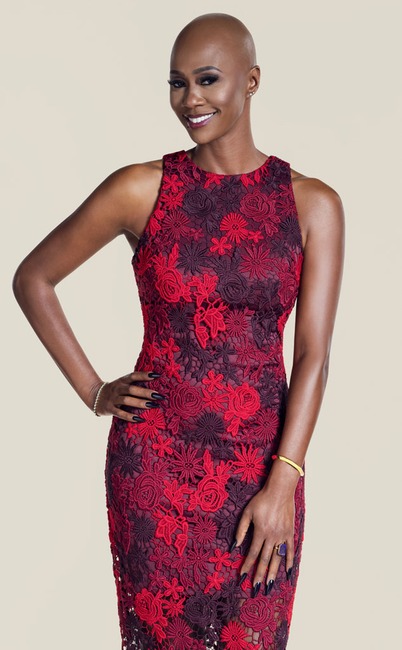 Bravo
Dr. Imani Walker
With a statuesque five-foot-nine frame, shaved head and steely glare, Dr. Imani Walker is a striking and outspoken psychiatrist who serves as Medical Director of Gateways Hospital & Mental Health Center in LA. Dr. Imani deals with patients who suffer from mental issues, homelessness, schizophrenia and chronic depression. This season, despite her friends' suspicions that things are really falling apart, Dr. Imani embraces life as a single mom to her son Idris while her husband Phil is out of state building a new business. When issues spin out of control in Imani's personal life, she enjoys the stability and satisfaction she gets from her high-pressure career. Imani is normally stoic, but when something happens that strikes a nerve, she is quick to snap back and voice her opinion.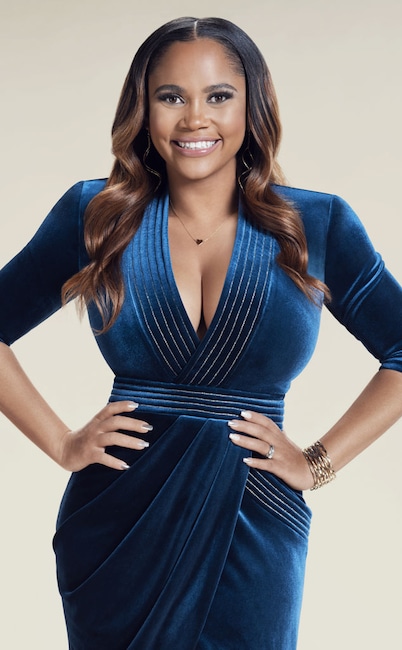 Bravo
Shanique Drummond
A charming Jamaican goddess, Shanique Drummond is a real estate property manager married to Dr. Robert Drummond, an Urgent Care Physician in Los Angeles. From a traditional Jamaican family, her passion in life is being a supportive wife and devoted mother to her two children. Shanique is doing her best to juggle it all with her job, kids and husband. She contemplates switching to a career in luxury real estate but worries how her family will react.
Bravo
Dr. Britten Cole
A no-nonsense Anesthesiologist, Dr. Britten Cole practices one of the highest paid specialties in the medical field. She has two children, Ivy and Mack Jr. with her husband, Mack Major. Now that she has a full-time position, Britten is back in LA with her family in tow, but the cross-country move has put her kids into overdrive and intimacy with her husband to a screeching halt. Before she was an Anesthesiologist, Britten was an officer in the Navy alongside Dr. Contessa Metcalfe (Married to Medicine) who remains one of her best friends to this day.
Article continues below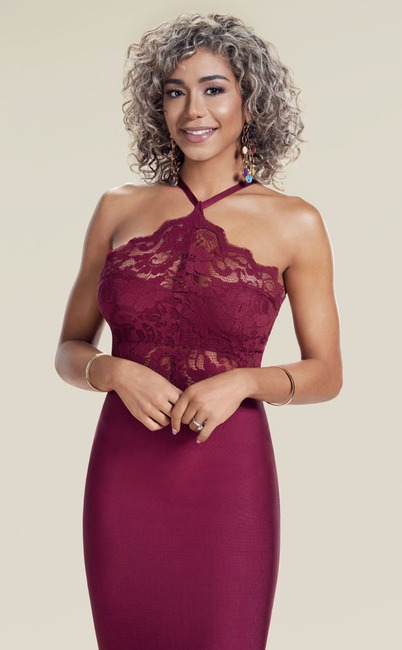 Bravo
Jazmin Johnson
Born and raised in Inglewood, Jazmin Johnson resides in LA with her successful psychiatrist husband and son Gadsen Jr. Energetic and outgoing, Jazmin believes life is worth enjoying and having fun. After feeling disconnected to the ladies last year, Jazmin is out to prove she's more than a doctor's wife by cultivating her concierge business while forging new friendships.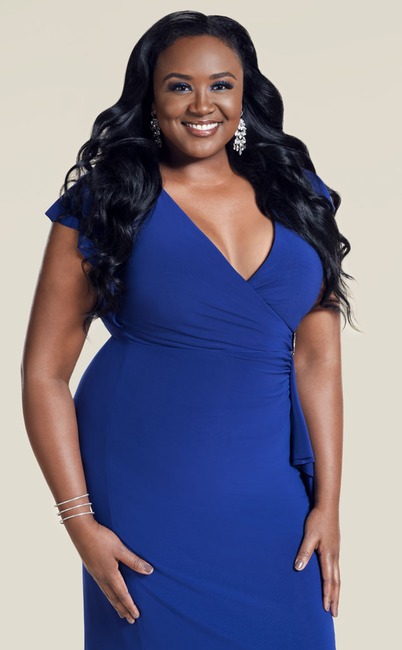 Bravo
Dr. Kendra Segura
A friend of Dr. Britten and new to the LA ladies, Dr. Kendra Segura is an OB-GYN, first-time mom and wife to internist, Dr. Hobart. Kendra is a true friend who isn't afraid to tell it like it is. A former star tennis player, she didn't take the traditional route to become a physician. As a new mom to baby Hart, she currently works one day a week at an outpatient facility in South LA near where she grew up. Eager to return to fulltime, she struggles to find a balance between her work and home life and her husband's wish for a traditional household.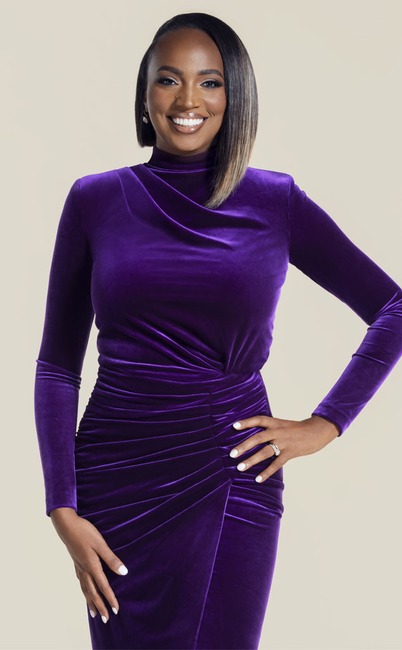 Bravo
Lia Dias
Assertive and direct, Lia Dias is a friend of Dr. Imani who prides herself on the notoriety of being a business entrepreneur and a girl boss rather than embracing the lifestyle of being a typical doctor's wife. She and her psychiatrist husband, a colleague of Dr. Imani, reside in the 90210 with their children Kaylin and Colin and Lia's daughter from a previous marriage, Kayla. Lia's focus is on building her brand as she owns a business with three beauty supply storefronts under the name, the Girl Cave LA. Lia's biggest struggle is juggling wanting to be a successful businesswoman with being a wife and a mom.
Article continues below
Married to Medicine Los Angeles returns Sunday, May 3 at 9 p.m. on Bravo!
(E! and Bravo are both part of the NBCUniversal family.)
Source: Read Full Article