Kanye West expanded his musical profile when he began his Sunday Service a year ago. His movement has been met with both praise and criticism, with many highlighting his growth as an artist and a businessman – and others believe he's using the gospel genre to push his brand further and is insincere. One person who believes the latter is R&B singer and star of The Fast and the Furious franchise, Tyrese.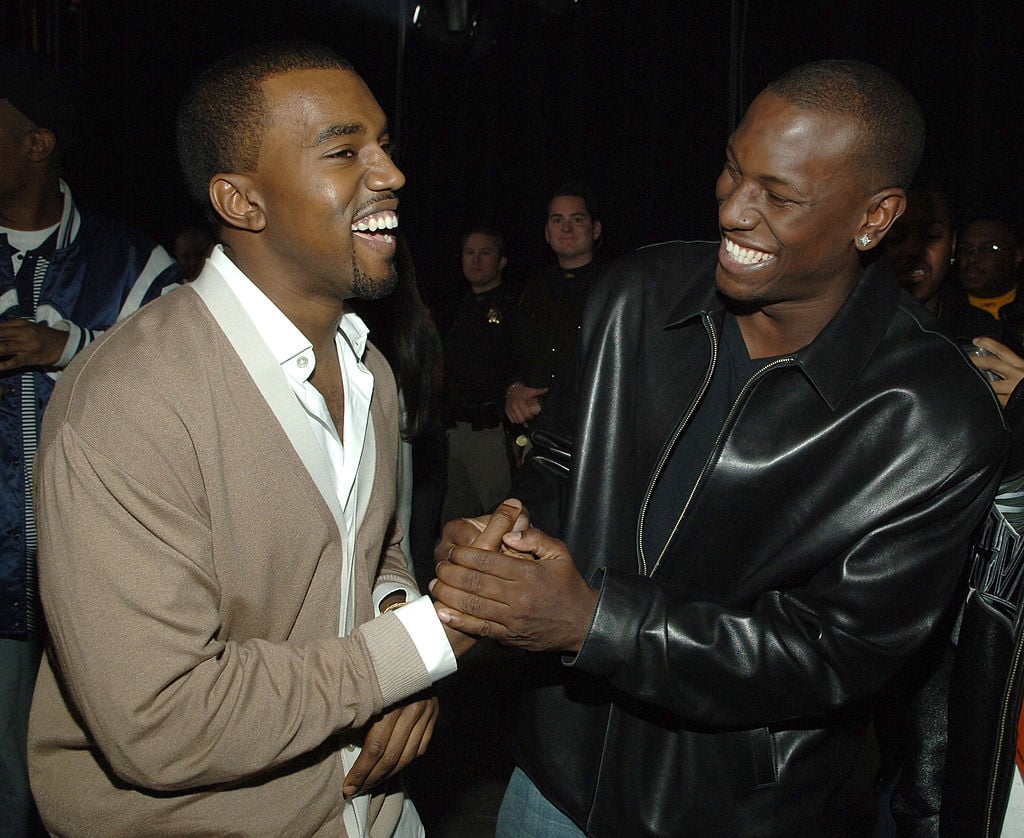 Tyrese says Kanye West uses religion to manipulate fans
Tyrese has become notorious for giving his opinions on all things pop culture and on social issues. He's also credited his career success to his religious beliefs but when it comes to West's transition, Tyrese is not convinced. In an interview with Hollywood Unlocked's Jason Lee, Tyrese held nothing back. 
"I'll never forget when they said when the world turns their back on you, meaning black people, all you gotta do is talk about Jesus and you'll get whatever you want," Tyrese said about Kanye West. "They'll go from turning their back on you to rocking with you again. You just gotta heavily talk about Jesus."
Tyrese doesn't deny that West has tapped into another audience and genre – and more specifically that he's introduced his fans to something new, but he believes that West has a hidden agenda.
"Me personally, nothing about Kanye – and I'm not trying to be politically correct because I would definitely tell people how I felt about Kanye if I had feelings about Kanye – but I just think ultimately, we all get to a place where we embrace our spirituality at whatever level we embrace it," he continued. "But if you're using God as a form of manipulation, God knows your heart and I don't care what kind of power and influence you have."
Tyrese warned that God will "deal with" anyone who uses religion as a come up. 
Kanye Wests's Sunday Service has been a huge hit but has also faced wide criticism
In the beginning of 2019, West began holding hour-long sessions at different locations where he'd invite people to. The music would consist of gospel songs with hip hop undertones and would be used as a sermon of sorts, as opposed to a traditional church service. The movement became known as Sunday Service.
Outside of fans, West's peers also became mesmerized and it began to get larger and gain more traction. After his performance at Coachella, Pitchfork wrote that the performance was "a sacrilegious mess" while critiquing it as a mere marketing tool to get him to the next level.
"He's content to let discombobulated, at-times-pitchy singers in pajamas wander across a hill and call it gospel," it read.
The New Yorker called Sunday Service "self-promoting," noting that West, who had been against reality television, began making appearances alongside his wife on Keeping Up with the Kardashians, which many believed was all a ploy to advertise his upcoming projects. 
West used his Sunday Service expansion to release a gospel – rap album, Jesus Is King. The album was met with mixed reviews, but it landed on Rolling Stone's list of the best hip hop albums of 2019, coming in at number 16. 
"Jesus Is King is filled with moments of genius — nearly every song on the record contains a musical phrase, an idea, a line that makes it clear he's still one of the best to ever do it — without often attempting to stretch those out for an entire song," the blurb read in part.
Regardless of the split opinions, West continues Sunday Service and insists that he's on a spiritual journey. 
Source: Read Full Article