video
America's oldest cheese shop set to close, devastated by pandemic in NYC
Alleva Mozzarella in New York City is closing its doors after 130 years.
The oldest cheese shop in the United States is set to close after more than a century in business, following what the owner described as disagreements with the landlord coupled with the effects of the COVID-19 pandemic restrictions in New York City. 
Alleva Dairy, located in New York City's Little Italy neighborhood, was established in 1892. 
"We have to close because I couldn't come to an agreement with the landlord and it was very tough — and also, the pandemic hurt us terribly," owner Karen King told "Fox & Friends" this week.
"It was a struggle for the first two years," King said, referencing the pandemic. 
CONNECTICUT FAMILY BUSINESS SHUTTING ITS DOORS AFTER 11 YEARS, BLAMES INFLATION, COST OF LABOR
"I tried to pay her," she said, meaning the landlord. "And we tried to make a few deals. She wasn't accepting anything, and then it was outrageous, what she did."
The landlord said the store owed more than $600,000 in back rent, King noted.
Facing this, Alleva Dairy then filed for Chapter 11 bankruptcy.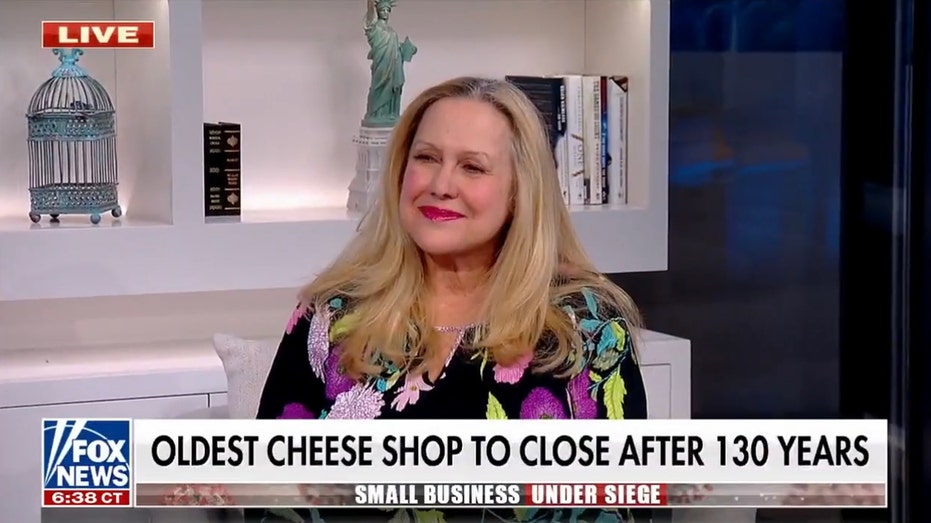 Karen King, owner of Alleva Dairy, appeared on "Fox and Friends" on Friday, Feb. 10, to explain how the COVID-19 pandemic crushed her business.  (Fox News / Fox News)

"I only filed Chapter 11 to maybe come to an agreement with her — that is why I filed it, to maybe push her to do something," King said. "We tried, and we couldn't." 

The COVID pandemic was "the worst experience of my life, and my people who work for me, and the tenants," said King. 

SMALL BUSINESS OWNERS SAY INFLATION IS CRUSHING THEIR BUSINESS: 'OUT OF CONTROL'

"There was nobody in the streets. There was literally no one out," she said, adding that her store and others like it in Little Italy rely on tourism to stay alive. 

"I only closed maybe two months during the pandemic," said King — who then pivoted her focus to feeding the community. 

She brought on a chef in 2021 who would "make gourmet Italian food [for] reasonable prices," she said.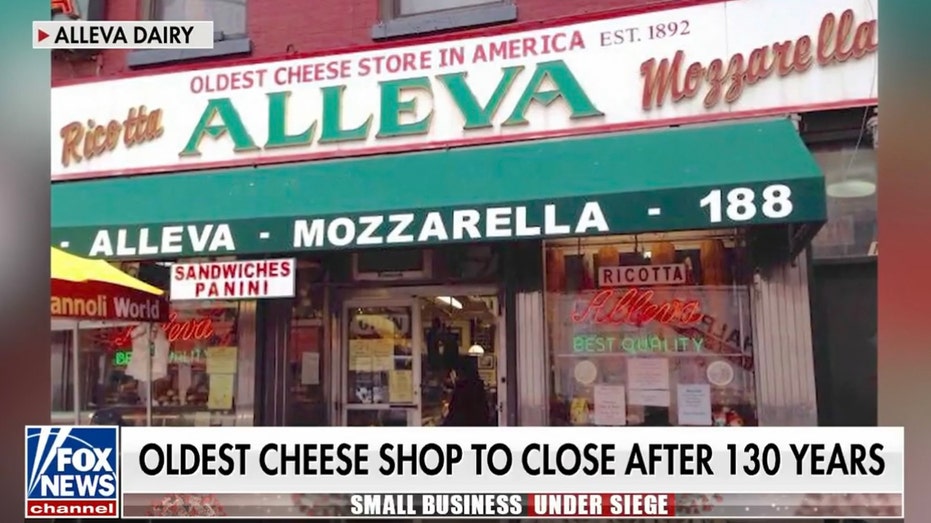 New York City's Alleva Dairy is the oldest cheese shop in the United States.  (Fox News / Fox News)

"They could order from us, and we'd send everything out," said King. 

King and her husband purchased Alleva Dairy from the original owners in 2014. King said her husband was known as the "unofficial mayor of Little Italy." 

LADY GAGA'S DAD REVEALS THE LIFE-CHANGING MOMENT THAT MADE HIM THE 'LUCKIEST' GUY IN THE WORLD

"He was born and raised there; he loved that community. He was a real guy for the Italian culture and heritage," she said.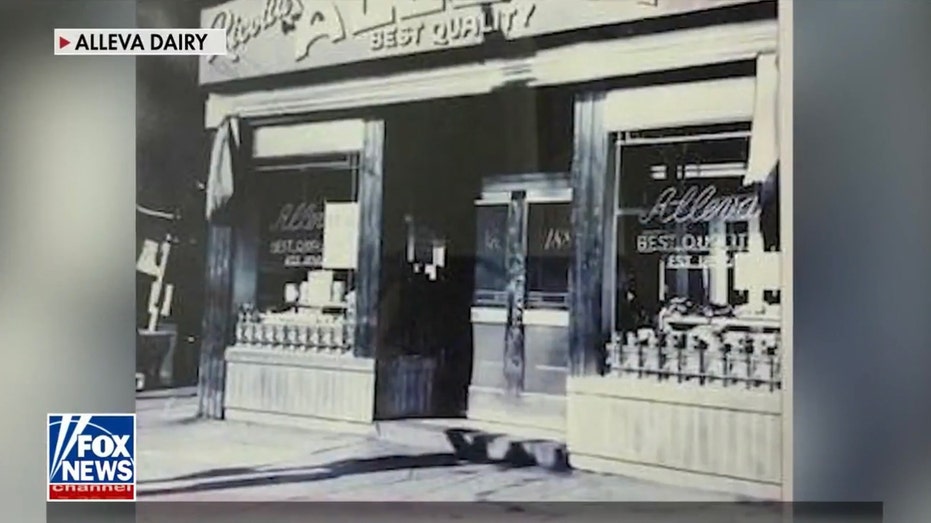 A vintage picture of Alleva Dairy in New York City's Little Italy. (Fox News / Fox News)

King said there are plans to reopen Alleva Dairy at a new location.

"I've been looking around, I've been searching … and trying to find the right spot," she said. 

CLICK HERE TO SIGN UP FOR OUR LIFESTYLE NEWSLETTER

"Alleva is the heart of Little Italy. It's like an institution there. And the location is very important, only because we're there 130 years," said King. 

CLICK HERE TO READ MORE ON FOX BUSINESS 

"But the quality of what we have to offer — we're taking that with us," she added.

Source: Read Full Article