Moon Knight will end after episode 6, and it still feels like so many plot elements need to be wrapped up. However, Oscar Isaac, who plays Marc Spector and Steven Grant, promises that the Moon Knight finale is a satisfying conclusion to the series.
What happened in episode 5?
The penultimate episode of Moon Knight featured Marc Spector and Steven Grant trying to balance their hearts so that they could make it into the Field of Reeds. Taweret, the Egyptian goddess of women and children, guide them through the Duat, the Egyptian realm of the dead, to the afterlife.
To complete their hearts, Marc and Steven share memories. Sadly, Steven discovers that he and Marc had a brother named Randall when they were younger. He drowned when he and Marc went inside a cave they weren't supposed to go to. And Marc's mother blamed him for Randall's death, resulting in years of physical and mental abuse. As a result, Marc created Steven to overcome his fear. Years later, their mother died.
Souls then start arriving in the Duat before their time. Marc and Steven conclude that Arthur Harrow and Ammit are sending them there, and they convince Taweret to help them return to the living world. She starts guiding them toward the Gates of Osiris.
Unfortunately, Marc and Steven's hearts never balanced, so the dead try to drag them into the sand. Steven falls overboard and freezes in the sand. After, the scales balance, and Marc arrives in the Field of Reeds before the Moon Knight finale.
Oscar Isaac previews the 'Moon Knight' finale
Before Moon Knight premiered on Disney+, Oscar Isaac sat down with GamesRadar+ to discuss the show. And during the interview, the reporter asked Isaac about how the series ends.
"I wouldn't want to spoil anything, but what I can say is that what we really tried to do is map out the journey of integration and then how that is a step in healing from trauma and that the real superpower that this character, or these characters, have is their experiences," Isaac shared. "And when those things can be integrated, as opposed to pushed away, that's where real strength comes from."
As fans saw in Moon Knight Episode 5, Marc is dealing with major trauma from his childhood. And perhaps he will continue to heal in the Moon Knight finale. Overall, it sounds like Marc and Steven's stories will come full circle in the last episode.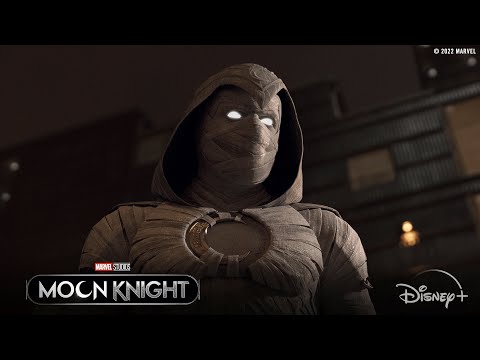 'Moon Knight' director Mohamed Diab discusses the upcoming finale
During an interview with Entertainment Weekly, Moon Knight director Mohamed Diab relayed what he could say about the finale without spoiling it.
"I hope it's a satisfying wrap-up to our story," Diab revealed. "I feel it is. There are some surprises. I think the audience deserves a big action sequence, but it's more than that. It has some twists and turns, and I really feel like it's a satisfying ending to our journey."
Hopefully, episode 6 will also somehow bring back Steven Grant because we refuse to believe that he's dead.
The Moon Knight finale airs May 4 on Disney+.
Source: Read Full Article