It's time to peek inside quarantine life!
Just weeks after Married at First Sight concluded another big season, Lifetime is gifting loyal fans a social distancing spinoff.
Starting tonight, viewers will be able to follow nine happily married couples from the popular franchise in Married at First Sight: Couples' Cam. Produced by Kinetic Content, the self-shot series follows the highs and lows of your favorite stars from the show's 10 seasons.
And with the help of mounted cameras, diary cams and group chats, viewers will get a sense into how quarantine life really has been like for a few familiar faces. Spoiler alert: Before you think it's all fights and feuding, you may want to hear straight from the couples.
"I lost a bet and had to clean the bathroom. I blew it off. A week went by, and Jephte cleaned it," Shawniece Jackson shared with E! News. "It's the little things that count and alleviate the pressure from your partner. It's nice to know we are teammates."
Before the new series kicks off, we were able to chat with the cast and they weren't afraid to give a preview into what life has been like during the Coronavirus.
Along the way, others provided tips for couples who have been spending a whole lot of time together. Keep scrolling below and don't forget to watch Married at First Sight: Couples' Cam Wednesday nights at 8 p.m. only on Lifetime.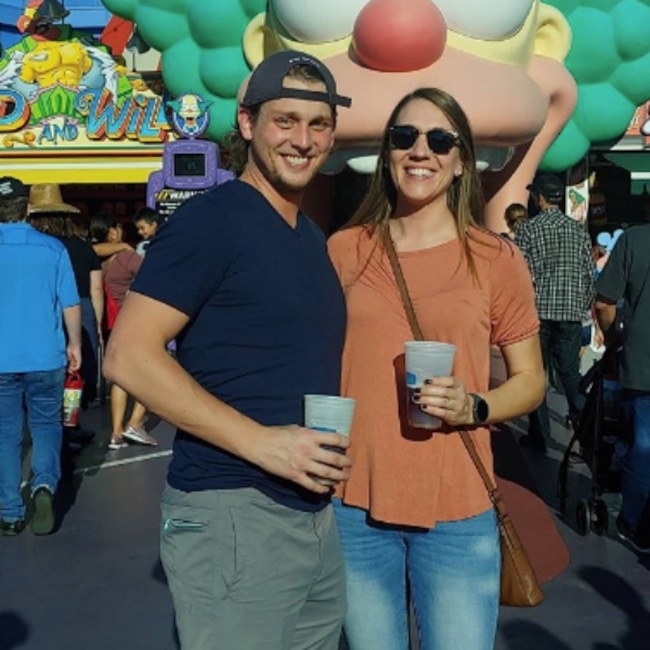 Instagram
Jessica Studer
While working extra hours at the hospital, the registered nurse is blown away by her husband's effort. "I've definitely learned how much Austin really does love me. He's been continually showing support during this challenging time with little gestures of house chores and having dinner ready," she shared with E! News. "I am constantly reminded how lucky I am to have him as a partner!"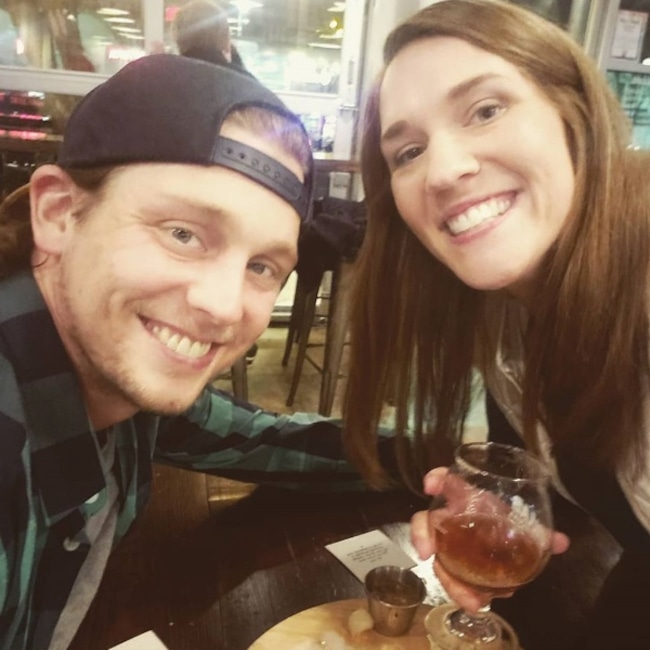 Instagram
Austin Hurd
"I'm reminded how strong and tough Jess is. Even though I want to protect her during this time and I can't, she is still remaining as positive as she can be and tackling these challenges head-on," Austin shared with E! News when praising his wife as a nurse. "Jess still finds time to leave me thoughtful notes. It's a nice way to start my day whether I am working from home or going into the office."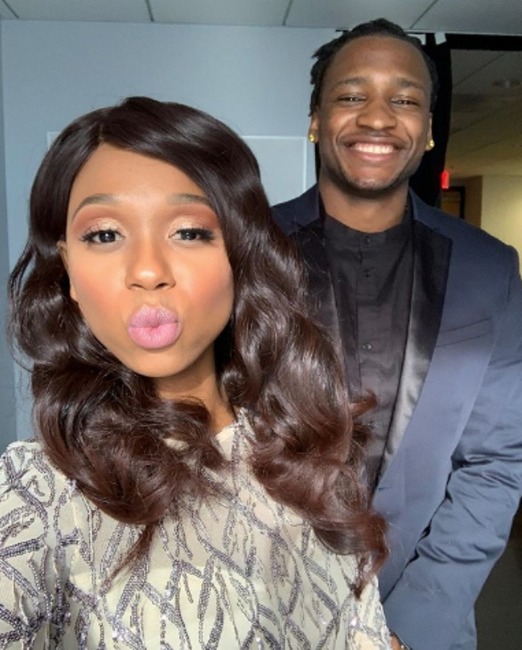 Instagram
Shawniece Jackson & Jephte Pierre
During quarantine, Jephte reminded his wife that he's still not the best cook—especially fry meals. "After a burned pan and the smoke detector ringing, we will just leave cooking to me and random nights of takeout," Shawniece shared with E! News. All jokes aside, these parents have some advice for couples living in tight corners. "Give each other space and take a break. If the problem is important, both of you can go back to it at a better time," Shawniece shared. "Jephte says to get a man cave and a she shed—you'll need your own space!"
Article continues below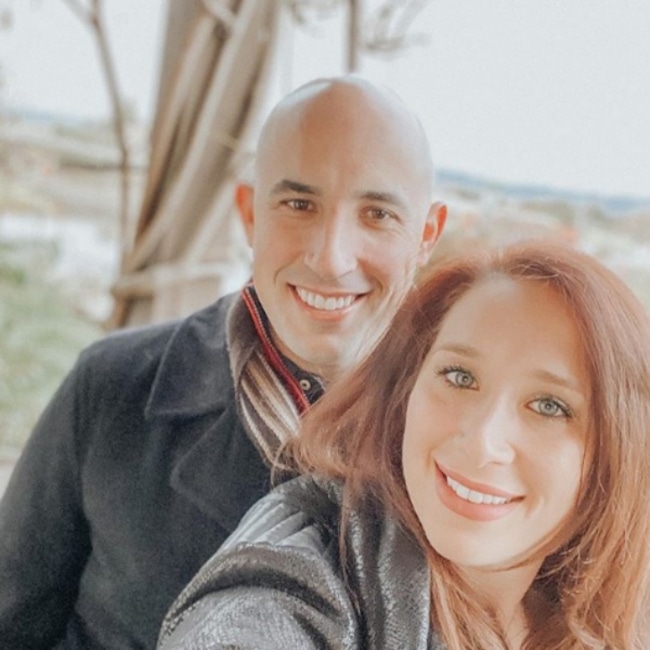 Instagram
Beth Bice
Don't be jealous ladies, but date nights for this couple still sound incredible. "Jamie has been super awesome during these times. We have grown a lot closer for sure. The sweetest thing he has done for me is our date nights," Beth explained. "He's been super great about that. He's really gone out of his way to make those happen. He's the best cook so we will have themed nights. I know it sounds corny but they are so fun. We dance and sing around the kitchen. I love his date nights. I love my romantic hubby!"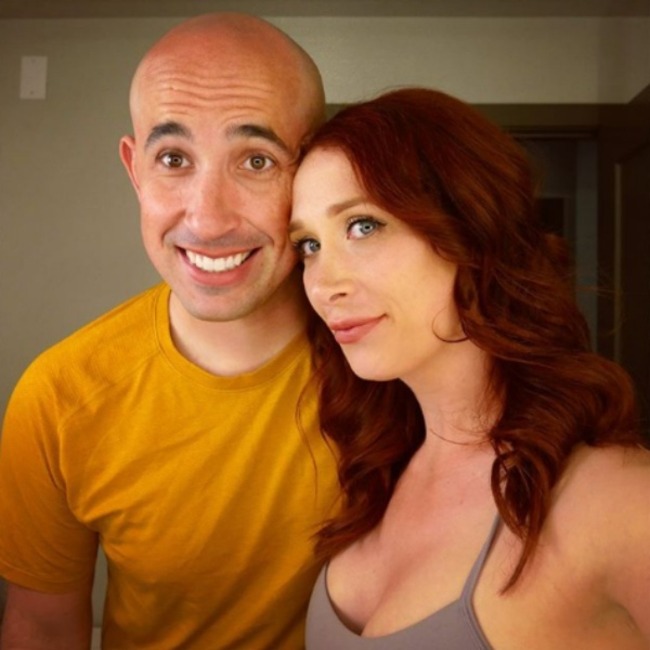 Instagram
Jamie Thompson
It's true! Quarantine can bring couples even closer together. "I learned we have a lot of the same goals and we want a lot of the same things. We have a lot of investment wants and needs in common," Jamie shared with E! News. "Something really cool I learned about Beth is that she would want to live in another country and I have always had that on my bucket list." Wonder what the future holds for these two…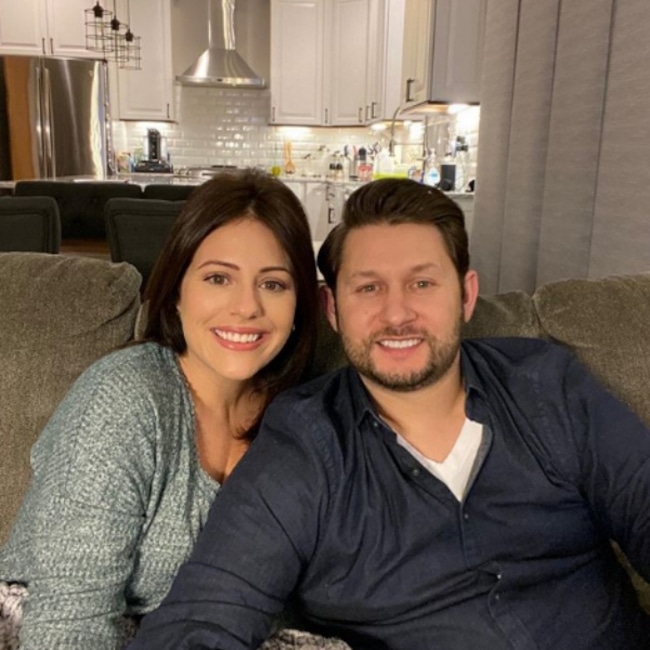 Instagram
Anthony D'Amico
When reflecting on quarantine life, Anthony can't help but celebrate the special bond between his wife and their daughter. "Ashley is a great little teacher to Mila and I'm not even sure she knows it. It's amazing to see Ashley and Mila together this much," he shared with E! News. "Normally, they don't get to spend day in and day out with each other due to her work schedule. Mila has grown so much because of this."
Article continues below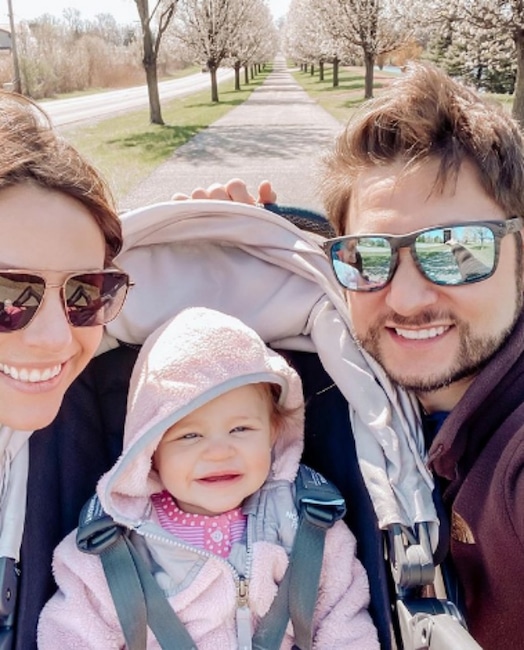 Instagram
Ashley Petta
When spending so much time together, it's hard not to pick up on your partner's habits. "I've learned how he handles business at work. I'm pretty sure at this point I've heard his sales pitch enough times I could probably join his team," Ashley joked to E! News. "I've also been reminded of how he is an amazing husband and daddy. He really holds our family together especially in these tough times."
Instagram
Jamie Otis & Doug Hehner
Because things are so busy around the house, this couple "ignored" their actual anniversary. But in true Doug fashion, he surprised Jamie with a romantic date night in a few days later. "He had flower petals scattered and non-alcoholic champagne set up. Then we danced barefoot in our kitchen. That was super nice," she shared with E! News. "The best part of marriage is getting through those tough parts together. Every time we face a huge mountain, we climb it together. Sometimes he has to lift me up and other times I have to lift him up to get to the top, but we eventually do. And nothing feels as good as conquering struggles together.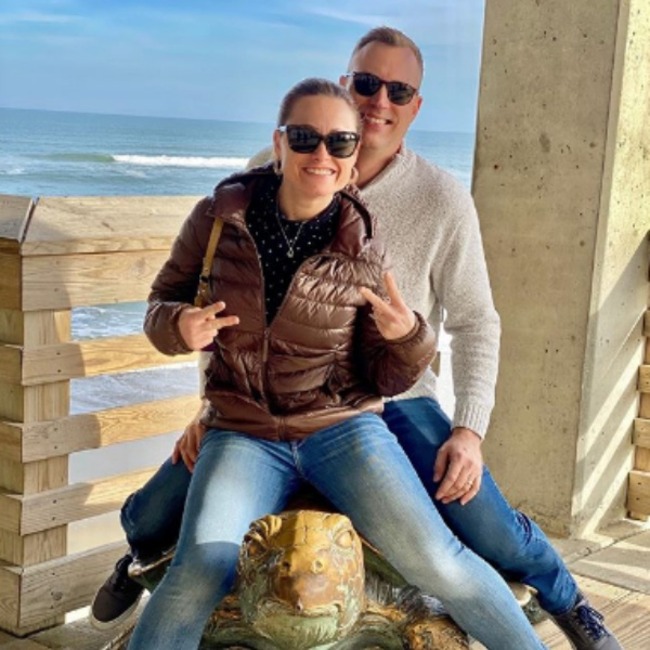 Instagram
Stephanie Sersen
When it was time to celebrate her husband's birthday during quarantine, Stephanie blew up a ton of balloons and home-made a cake for her husband. "The balloons were a surprise and he woke up in the morning to see them all over the house," the couple shared with us.
Article continues below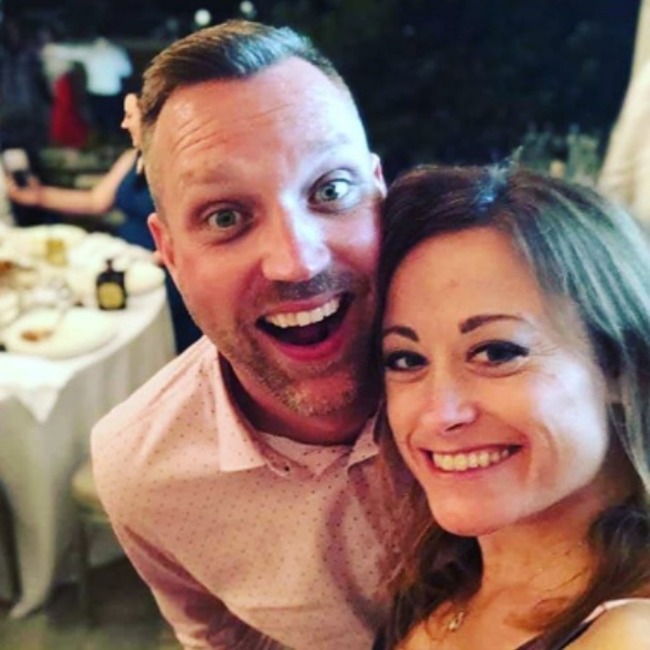 Instagram
AJ Vollmoeller
Between cooking dinners every day to running all the errands, AJ is making his wife's life a bit easier as she works from home. "Stick to a schedule and stay on track. Don't sleep in late or work in pajamas because once you start getting lazy, you feel worse about yourself which can cause arguments," the couple advised. "And most importantly, stay respectful of each other's personal space and 'me time' when needed."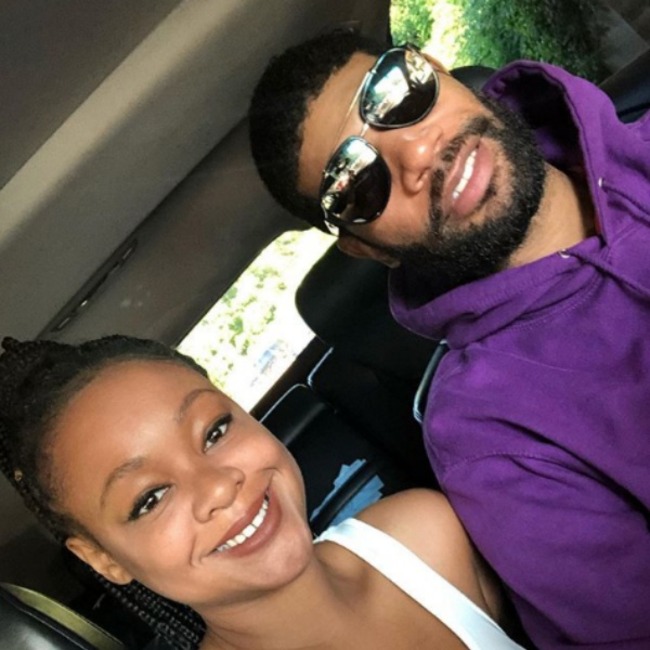 Instagram
Kristine Killingsworth
During COVID-19, Kristine is reminded of just how important her husband's work as a Dialysis biomedical technician is. "I was reminded of just how dedicated Keith is to ensuring the health and welfare of others," she shared. "Even though his job got riskier, he didn't complain when he was asked to take on more hours. He just stepped up to the plate."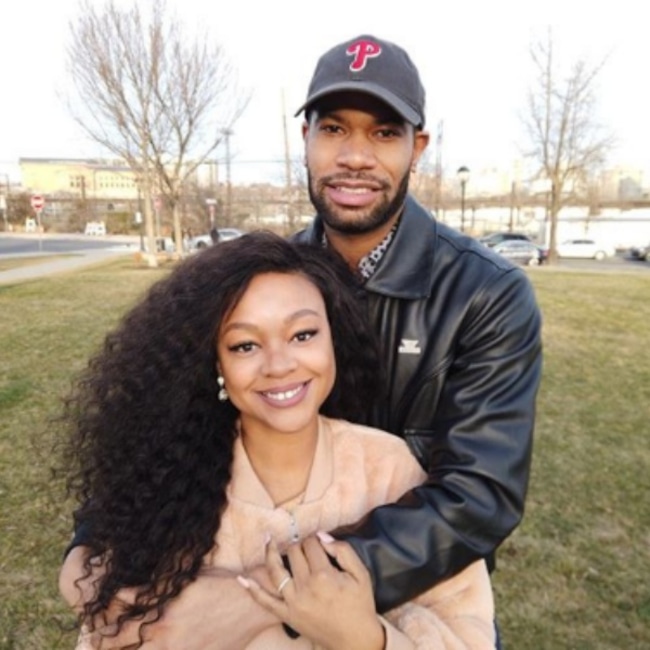 Instagram
Keith Dewar
During the pandemic, work has been busier than ever for this Married at First Sight alum. Fortunately, his wife always has his back. "The most thoughtful thing that comes to mind would be Kristine taking over all household duties so that I can just relax when I get home from work," he told E! News. "She cleans me off at the doorway (I work with COVID patients) and helps make sure we are set to live safely."
Article continues below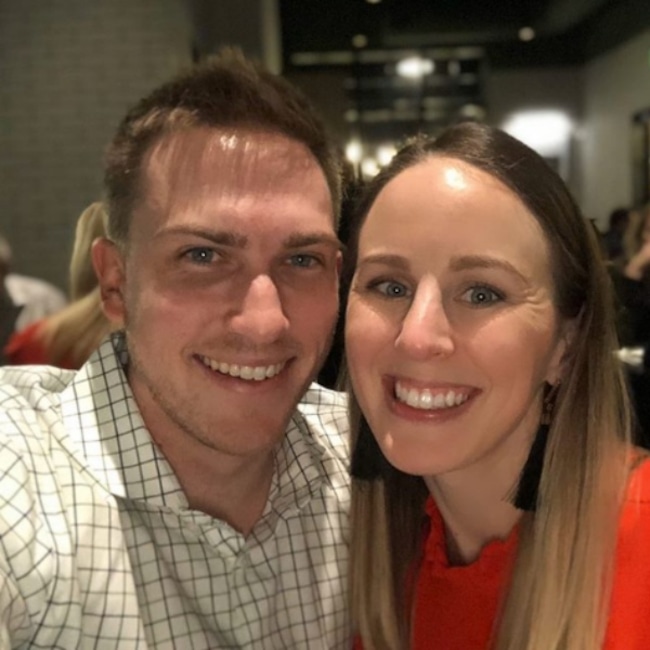 Instagram
Danielle Bergman & Bobby Dodd
A positive during quarantine? Danielle is reminded just how well she gets along with her husband. "Bobby is hilarious and always has me laughing and we don't know that we want things to go back to normal with him returning to work any time soon," she shared with E! News. "We just love being together all the time!"
The proud mom added, "Try to take some time for yourself. Watch your favorite show, read a book, take a walk or a drive! It's okay to need alone time right now."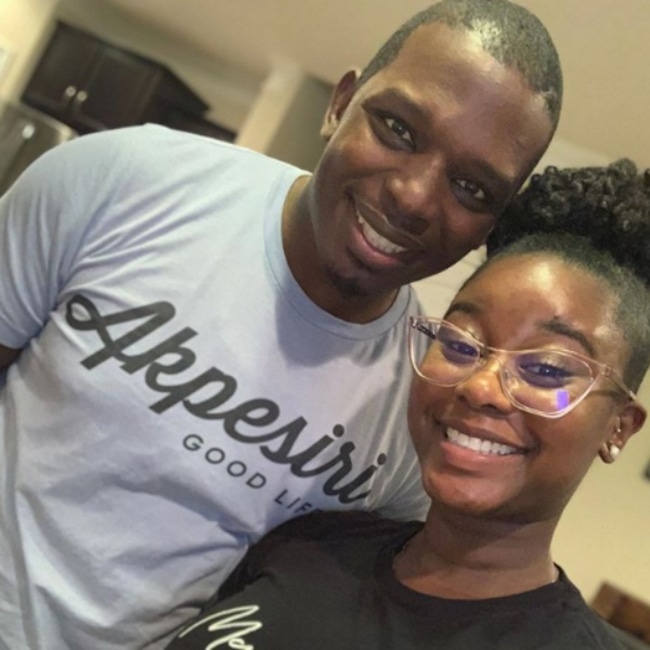 Instagram
Deonna McNeill
Deonna is the first to admit that working from home has been a big change. Fortunately, she has some support. "During the quarantine, Greg has been super thoughtful and considerate. Working from home has been a transition for me and I've had my ups and downs getting acclimated but Greg has helped me find a routine and normalcy in my new environment," Deonna shared with E! News. "When he sees me stressed, he'll remind me to take breaks, bring me lunch or just be a listening ear."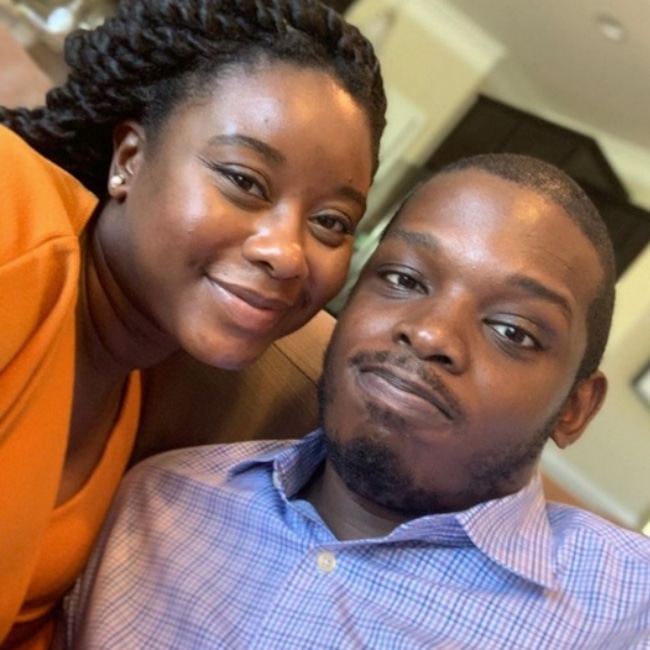 Instagram
Greg Okotie
Even if you have busy work schedules, Greg has some advice that could help keep the spark alive. "Don't get frustrated on things that you can't control and take it out on your spouse. Enjoy the time together," he shared. "Carve out time and space for yourself as well in order to refuel/recharge for your spouse and family." Deonna added, "The best piece of advice that I would share with couples during this time is to remember to make time for each other. Yes, we are all quarantined in the house together but being intentional about how you spend your time is key, plan date nights and activities that you enjoy doing together."
Article continues below
For the latest updates on the coronavirus pandemic and for tips on how to prevent the spread of COVID-19, please visit The Center for Disease Control and Prevention at https://www.cdc.gov.
Source: Read Full Article