video
Blockbuster Video sales spike 200% after Super Bowl retro ad
Sandi Harding, the manager of the last standing Blockbuster store, located in Oregon, joins 'Fox & Friends.'
Blockbuster opened its first movie-rental store location in Dallas, Texas, in 1985. 
Now, over 35 years later, one last one store remains, located in Bend, Oregon. 
Blockbuster manager Sandi Harding joined "Fox & Friends" on Thursday morning to discuss her store and what they did to boost sales 200%. 
LAST BLOCKBUSTER, LOCATED IN BEND, OREGON, TO HOST CONTEST WINNER FOR EXCLUSIVE MOVIE AND GAME NIGHT
The Blockbuster location released a retro-themed Super Bowl-like ad on social media during the big game on February 12 — and the video ad went viral. 
"We cannot afford to spend $7 million," she said, explaining why they chose to post the ad on social media rather than on television.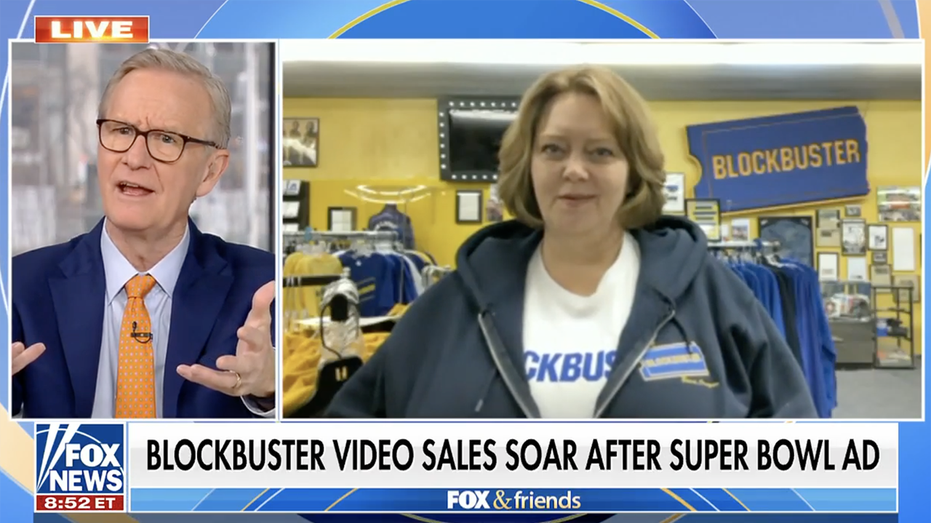 Blockbuster manager Sandi Harding joined "Fox and Friends" this week to discuss the last location of Blockbuster — and why sales have skyrocketed.  (Fox News / Fox News)

The advertisement shows a lonely, post-apocalyptic cockroach roaming the streets looking for something — before eventually finding the last Blockbuster location on earth.

LAST BLOCKBUSTER STORE ON EARTH LOCATED IN US, AS AUSTRALIAN LOCATION CLOSES

Harding said the idea came from a team of people who were seeking a fun and retro idea — a total "blockbuster" moment. 

Since the ad was posted online, the Blockbuster's location sales have skyrocketed 200%, said Harding.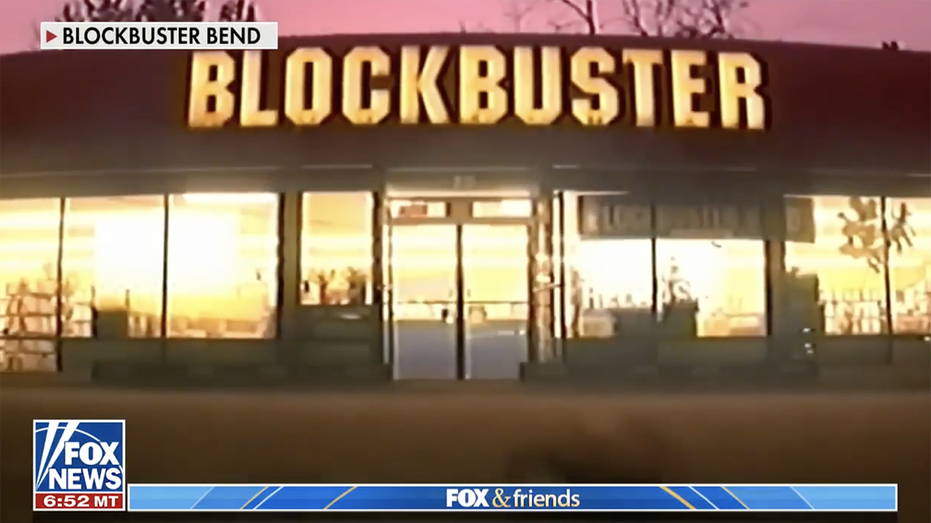 The ad, shared on social media during the Super Bowl, features a post-apocalyptic cockroach finding his way back to the only place still open: Blockbuster.  (Fox News / Fox News)

Harding said she thinks people are loving the ad's nostalgia factor. 

"I think it's great that people are nostalgic for it. It's certainly helping us stay alive," she said. 

LAST SURVIVING BLOCKBUSTER IN OREGON WILL SOON BE AVAILABLE TO RENT ON AIRBNB 

"Fox & Friends" cohost Steve Doocy said he remembered taking his children to Blockbuster years ago — agreeing with Harding that coming to a consensus on what to watch was sometimes a struggle. 

"It's a great family moment when you can come in."

Harding said she gets emails from people around the country who decorate their basements just like Blockbuster locations. 

GET FOX BUSINESS ON THE GO BY CLICKING HERE

They enjoy searching through their VHS tapes for just the right movie to watch — just as in the good old days.

It's safe to say the Blockbuster nostalgia is still very much alive in Bend, Oregon.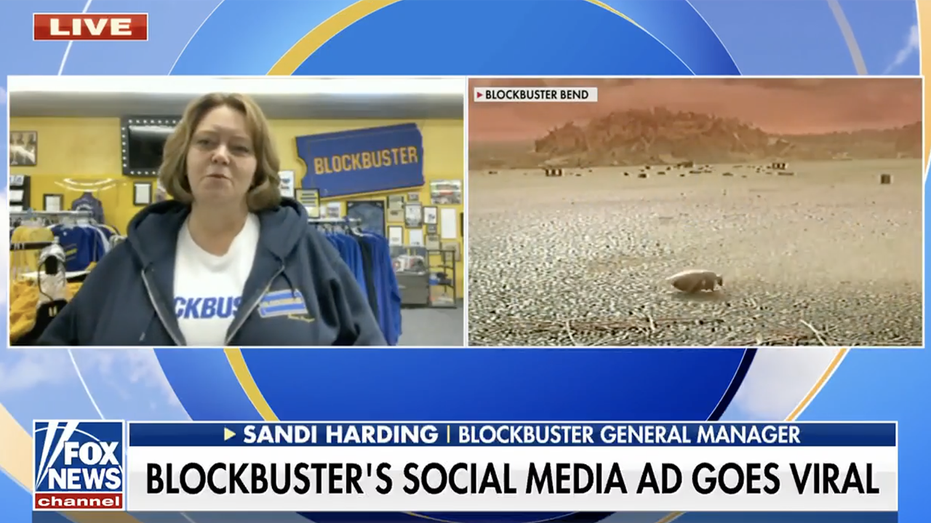 Harding said the nostalgia factor keeps people coming back to the Blockbuster store in Bend, Oregon.  (Fox News / Fox News)

"It's a great family moment when you can come in," she said.

The last Blockbuster location is capitalizing on its position, even creating Blockbuster merchandise for sale online. 

CLICK HERE TO SIGN UP FOR OUR LIFESTYLE NEWSLETTER

Those who are interested in purchasing vintage Blockbuster-themed sunglasses, T-shirts and sweatshirts can visit bendblockbuster.com.

Source: Read Full Article