In February of this year, the veteran photographer Juergen Teller published a series of 22 Hollywood actors, as part of W Magazine's annual talent issue. In doing so, he unwittingly provoked the wrath of the internet.
The W Magazine images are naturalistic, low-glamor, and are contrived to appear spontaneous, even candid — in keeping with the style which has been Teller's trademark for almost four decades. Yet, almost overnight, many took offence to the perceived 'ordinariness' of the subjects' presentation, and took to social media to vent their fury that their beloved stars had been treated so casually. The images were, according to various Twitter users, "ugly", "lazy", and the work of a "photographic terrorist." Memes quickly sprouted, making unfavorable (if witty) comparisons.
"I never understood this crazy frenzy about supermodels. I'm not just promoting thin young f*cking teenagers."
Inevitably, as the criticism grew, media commentators joined in, with a stream of op-eds criticizing Teller's "white, male" aesthetic and his "mundane", "ridiculous" approach to photography. A petition was started, calling for magazines to cease working with him. "Juergen Teller has been producing terrible work for the last 4 years," it reads. "We demand it to stop." At the time of writing, it has garnered a modest 39 signatures.
"It's hilarious," Teller says now, speaking to HYPEBEAST from his kitchen in London. "I suppose everyone has an opinion on everything now." In response, he opted for an approach typical of the wry style that his work is known for: creating a portfolio of the comments, memes, and articles that had sprung up around the shoot, and publishing them as a spread in the Spring/Summer 2021 issue of Pop Magazine, under the title "Notes About my Work". The series is now set to be shown as part of his exhibitions at the Christine Koenig Gallery in Vienna and the Suzanne Tarasiève Gallery in Paris, both opening later this month.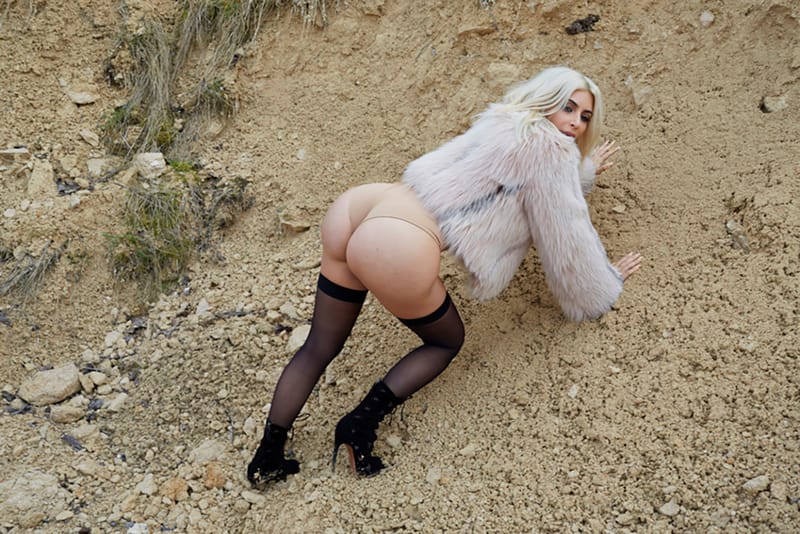 Kim Kardashian photographed for System Magazine, 2015.
But while Teller was bemused by the furious (and often humorous) reaction to his work, he was shocked to find that his aesthetic is still considered so provocative by young people today. His style is now firmly part of the establishment: thirty years after it was first popularized in '90s magazines like The Face and i-D, Teller's images have appeared in advertising campaigns for Céline, Marc Jacobs, and Saint Laurent, while he has been referenced and imitated by generations of younger photographers. Alongside Steven Meisel and the now-disgraced Terry Richardson, he's one of few contemporary image-makers with a visual language that's immediately recognizable in wider pop culture.
"I couldn't believe it,' he says. "It certainly was a surprise for me. I don't try to be shocking. But I also don't agree that I made [the W Magazine subjects] look normal and boring. For me, it's a proper portrait. And it's actually very fashion-related. It's a very strong fashion story. My opinion is that they all look very good."
He was surprised, too, to see so many young commenters complaining about the lack of glamor in his work. "I never understood why everyone has to look this way or that way," he says, "or why everyone has to be retouched."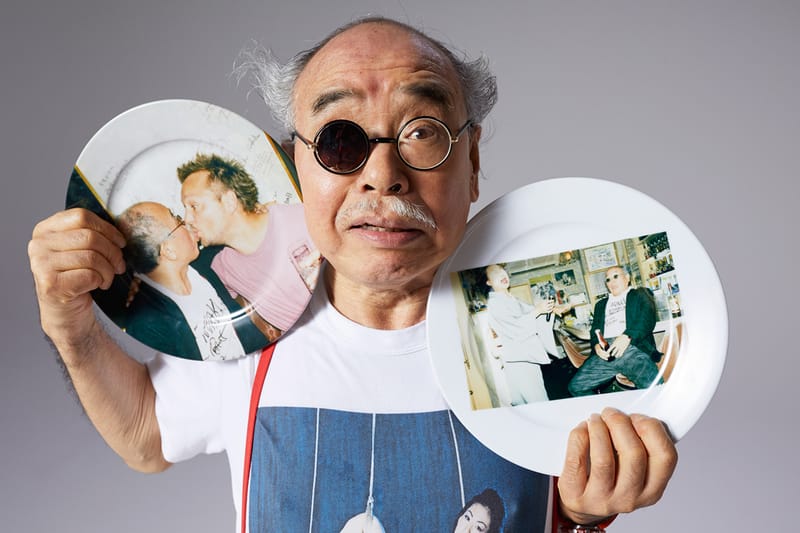 Nobuyoshi Araki photographed for Arena Homme Plus, 2017.
To criticize Teller, specifically, for failing to suitably deify Hollywood's bright young things, seemed like a curious charge against an artist who has always stood against the vapidity of so much of fashion imagery — he has never shown an interest in selling a glossy, fantastical version of reality. "I couldn't care less about all that," he says. "I never understood this crazy frenzy about supermodels. I'm not just promoting thin young f*cking teenagers. It's boring."
"I care about anything personal," he continues. "Anything which has a heartfelt emotion. Not just something mechanical. I guess I couldn't do anything else. I'm not interested in photographing English people in Benidorm with red faces. I'm not interested in it."
It's an opportune moment, then, for a critical reassessment of Teller's work. Which is why the arrival of his first-ever collection of editorial photography couldn't come at a better time. Donkey Man and Other Stories, Volume 1, published by Rizzoli and released last month, acts as a kind of survey of three decades of Teller's output, comprising editorials and shoots created for almost every major magazine.
"It was interesting how brutally and coldly you can edit yourself."
It includes some of the most recognizable of Teller's images — a nude Kristen McMenamy smoking in 1996, Kim Kardashian perched perilously on a pile of rubble in 2015, Björk with her infant son in an Icelandic hot spring in 1993. But it affords space, too, to the lesser-known parts of his body of work, and spotlights the images that have been less heavily referenced.
In doing so, Teller hopes that the book will function as a corrective to the tropes that have surrounded him, and that tend to crop up in almost every article or biography written about him. "They always call me an 'anti-fashion' photographer," he says. "You know, 'overlit', 'grungy'." His career, he feels, has a tendency to be oversimplified, and reduced to a few images, despite the breadth of subjects and styles he has covered.
"People are lazy," he says. "And I don't blame them: they are not educated enough to look properly. It's very superficial."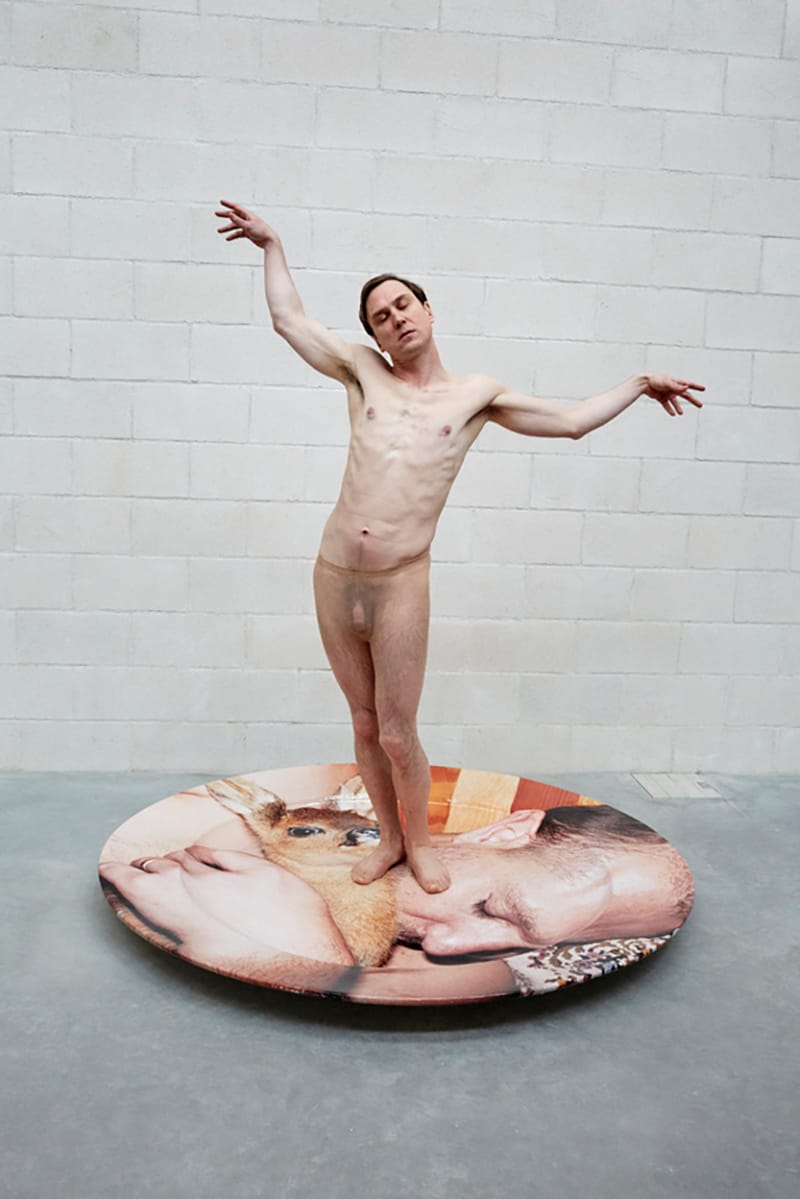 Lars Eidinger photographed for Arena Homme Plus, 2016.
Teller compiled the book himself, selecting the images from his own archives for inclusion. "There was a sense of nostalgia, or even melancholy, about it," he recalls. "With some of the very old stuff that I photographed in the '90s, it took me a little longer to make up my mind, and make decisions about what went in. But with the more recent things, it was interesting how brutally and coldly you can edit yourself. It was actually very easy to leave certain things out."
And in the critical distance that comes through the curation process, he found a new perspective and understanding of his own art. "Certain things become so clear to you," he says.
"It's a good moment to express my thoughts."
William Eggleston 414 by Harmony Korine and Juergen Teller runs at Christine Koenig Gallery, Vienna, from October 8-December 23. Auguri runs at Suzanne Tarasiève Gallery, Paris, from October 22-November 27. 
Source: Read Full Article