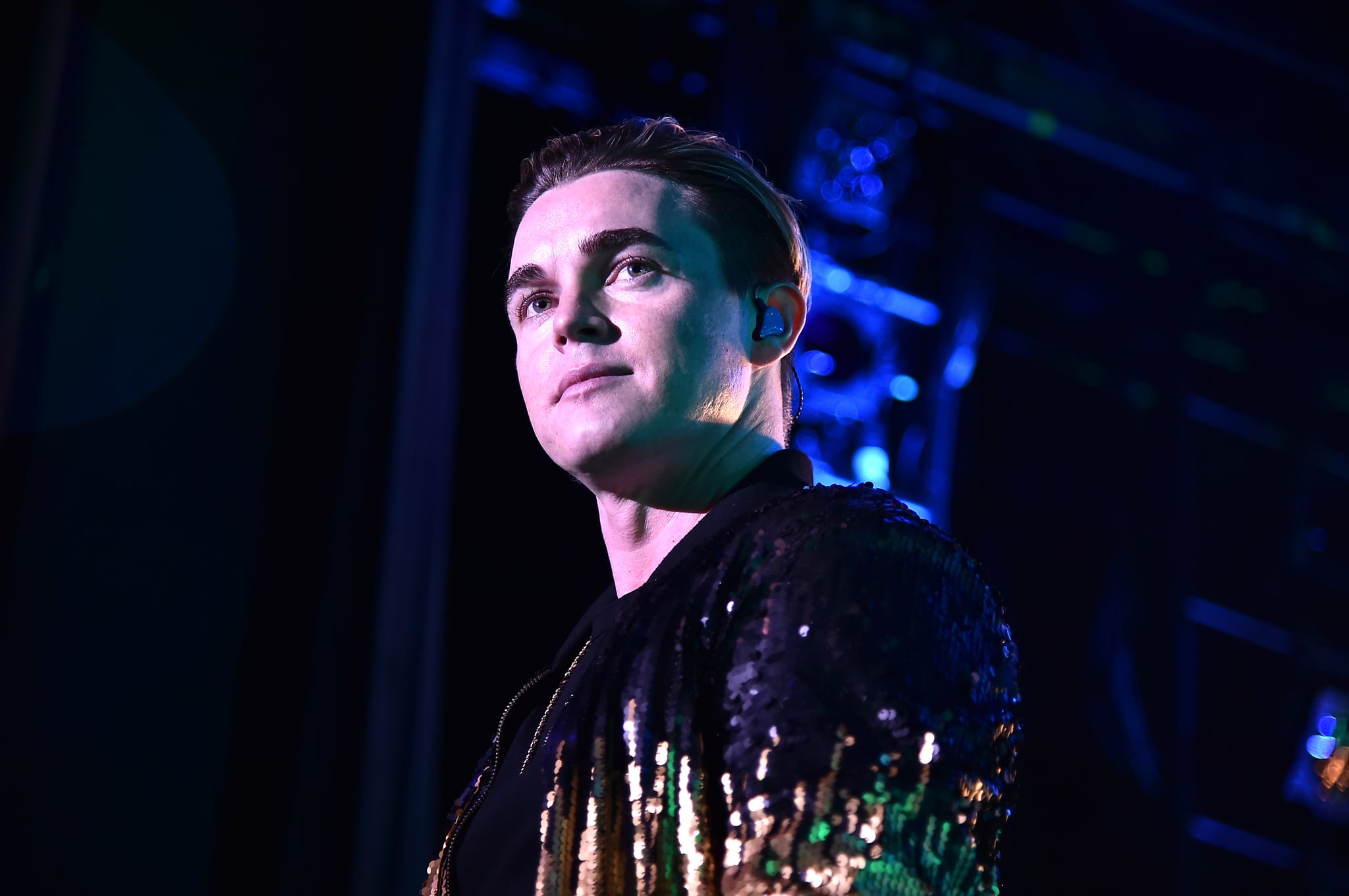 Some people might turn staying home into a time to take it easy, but for Jesse McCartney, it's time to put in work. The "Better With You" singer is creating at-home comedy skits with his fiancée Katie Peterson, filming music videos, and oh yeah, sneakily avoiding my questions about The Masked Singer. (Despite all his protests otherwise, it turns out McCartney actually was The Turtle and landed as the runner-up on the show's May 20 finale.)
Perhaps the most exciting of all of McCartney's projects (and there are many) is the new music he's releasing. He kicked things off with "Yours" back in April — a nostalgic look back at his defining eras over the past two decades — followed by "Friends," a different kind of love song.
"I feel like in pop you always hear about these romantic relationships, there's always love songs. I don't know, I kind of wanted to write a love song for my friends," McCartney told POPSUGAR. "I think for many people their friends are as close to them as their family. In some cases, they are their family, so it was just sort of a tribute for all of my besties."
Although McCartney wrote "Friends" last year, it feels timely as ever as people find creative ways to keep in touch with their crew amid the novel coronavirus pandemic. "I think it couldn't be coming at a better time," he said. "I think everyone now, when they listen to it, they're nostalgic for their friends because they hadn't seen them in months."
McCartney and his buddies are getting through this social distancing period like most of us, with "tons of Zoom calls," Skype happy hours, and virtual game nights. For the record, he's a huge fan of Quiplash, Fibbage, and online Monopoly. But when he's not catching up with his buddies ("Every weekend there's two or three Zoom calls") he's planning the next steps for his album release, which includes a "Friends" music video filmed completely at-home.
"I didn't shoot this with a crew. I basically shot it from my laptop," he explained, teasing a "big surprise" for fans. "I think everyone's going to be really excited about in terms of the people that are in the video."
As for the future, McCartney hopes to release his full album soon with the goal of touring when it's safe to do so. In the meantime, he'll continue to enjoy the downtime with Peterson at home, where they film "Quarantined Couple" clips, binge 90 Day Fiancé and Defending Jacob, cook "a ton," and likely enjoyed his pre-filmed Masked Singer episodes together. In McCartney's words, it was "turtle-y" him all along.
Source: Read Full Article