It's happening! The Real Housewives of Atlanta have filmed their season 12 reunion episode and it will be different than previous years. In a Housewives-first, the ladies will not be physically in the same room. Due to the coronavirus pandemic, Bravo decided to do a virtual reunion. After Andy Cohen confirmed the big day of filming, fans had many reactions.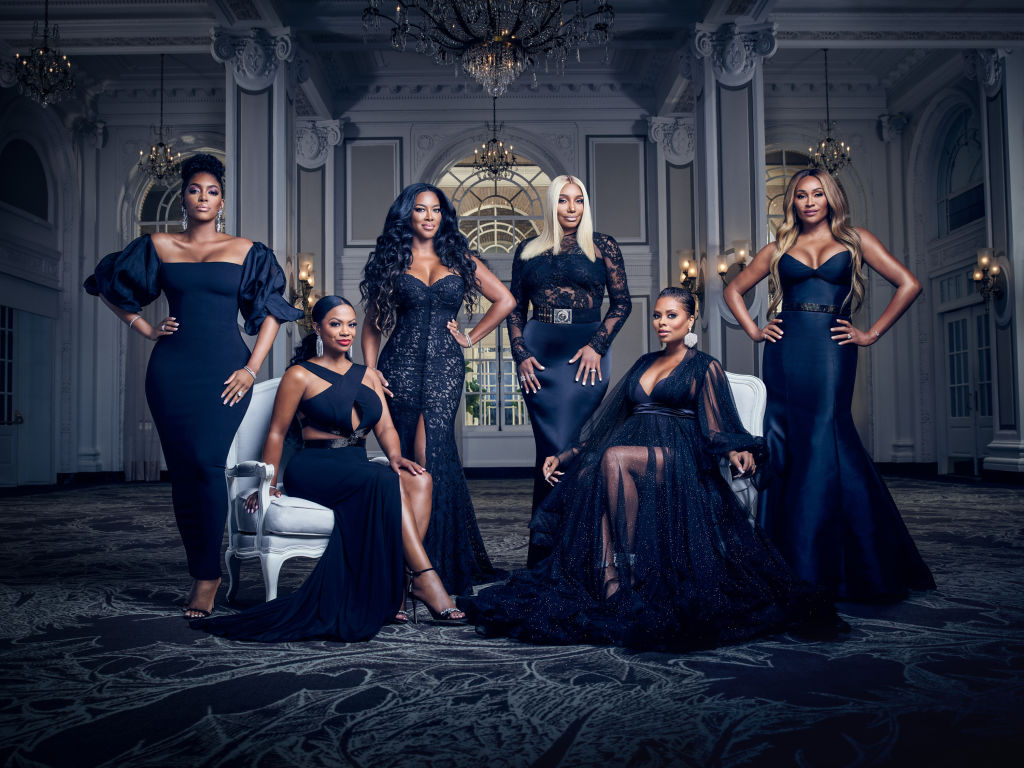 Andy Cohen explains virtual reunion
Cohen, the father of all the Housewives franchises, confirmed that the RHOA ladies would spearhead the experiment of having a virtual reunion.
"We are going to be shooting the Housewives of Atlanta Reunion virtually," Cohen said on Andy Cohen Live. "This is obviously not how we prefer to do it, but life is not how we prefer it right now."
The late-night show host explained that the ladies' health was at the forefront of going virtual.
"We want to be in the same room, but we cannot risk the health and safety of the Housewives or the incredible crew in Georgia," he added. "[RHOA] is regarded by many as the Super Bowl of reunion shows, and it is truly one of my favorite reunions to shoot, I look forward to it, and the fact of the matter is it's either we do it this way or there's no Super Bowl this year."
Fans of RHOA were put off of the thought of the cast not being in the same room as it's been accustomed. However, Cohen said that the decision to film the special now was to not further delay filming for season 13 when the restrictions are off.
"If we wait for this pandemic to be over for when we all are in the same room, it's gonna delay everything," Cohen explained. "We need to move forward, we need to live in reality right now, and the reality is if we're going to do this, we're going to do this right now."
Andy Cohen gets ready for the reunion
After weeks of patiently waiting, Cohen finally revealed that it was RHOA Reunion Day! The Bravo personality shared a video with The Daily Dish to give details of how he was preparing for the virtual reunion.
"Normally, I start this day at a hotel in Atlanta, with a full breakfast. Instead, I'm home," Cohen said. "I will be wearing a suit… but I think I'll wear a suit and sweats or just boxers, because who is going to see? That's my plan. I'd love to just stay in this comfy robe, if you want to know the truth."
Since this is the first time a reunion like this takes place, Cohen was a bit nervous but was hopeful that everything would turn out great.
"I don't know, I'm praying for the best," Cohen added. "I think it's going to be a very long day. The women have been champs. It's like doing the Super Bowl on Zoom. But, better a Super Bowl on Zoom than no Super Bowl at all is how I view it." 
Fans react to the big 'RHOA' Reunion Day
On the morning of the reunion taping, Cohen teased fans with a tweet that read: "Good morning!. It's RHOA Reunion day!"
That tweet generated emotional responses from the die-hard RHOA fan base that are anxiously awaiting the reunion.
"It's not really a reunion, it's a Zoom meeting," a fan clapped back.
"A Zoom meeting reunion? Will they all just be shouting over each other? I hope this turns out better than my imagination is picturing," a viewer added.
"I just know all of their Wi-Fi ain't gonna match. Editing is gonna suck," a Twitter user commented.
"This is going to be a mess, but I am going to watch," another fan wrote.
"Good luck with that, remember you have the power. Please mute when necessary," another viewer suggested.
"This virtual reunion is really upsetting me and my homegirls," another Twitter user mentioned.
Bravo has not announced the date of when the RHOA Season 12 reunion will air yet.
Source: Read Full Article