Pop star Demi Lovato has faced her fair share of tabloid rumors and gossipy headlines over the years. But she has a method for responding. Her latest singles "Anyone" and "I Love Me" have revealed her truths. Now, Lovato is speaking out about how her upcoming album will continue this pattern.
Demi Lovato grew up in the spotlight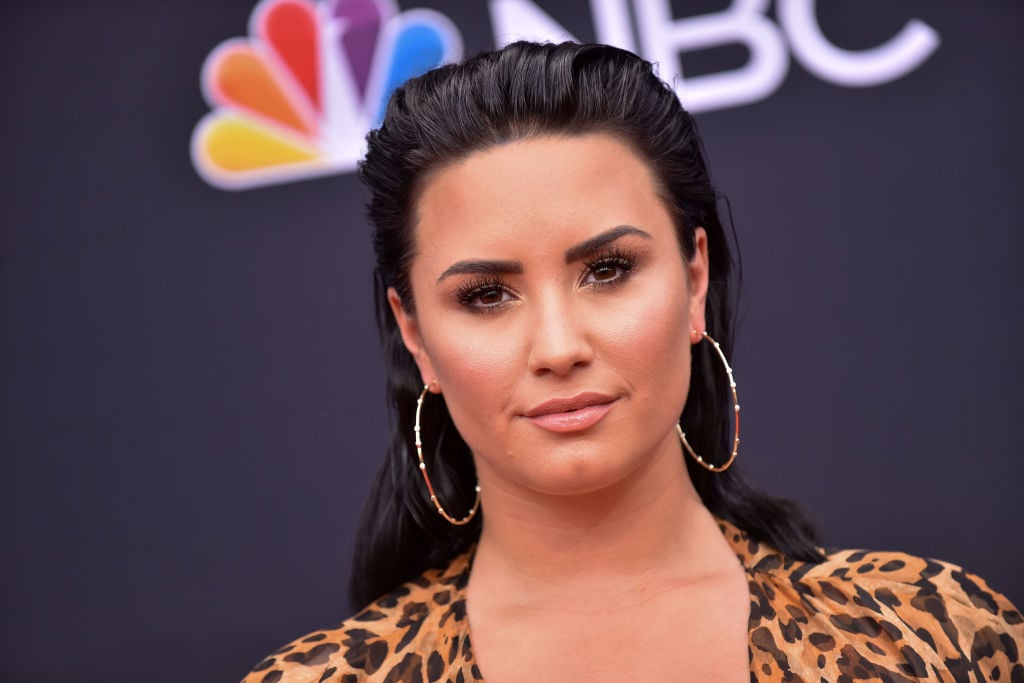 Despite her young age, Lovato has been in show business for many years. She landed her first gig as Angela in Barney & Friends at just ten years old. From there, she went on to appear in episodes of Prison Break and Just Jordan before her big breakthrough on the Disney Channel.
Lovato was in the season 1 cast of the short-form comedy As the Bell Rings, but it was her starring role in the TV movie Camp Rock that got her attention. She then got her own series, Sonny with a Chance. Lovato often worked with fellow Disney Channel stars like Selena Gomez.
She first went into treatment in 2010
Lovato's heyday at the Disney Channel came to an end in 2010. She was on tour with the Jonas Brothers when she left for a treatment facility. At first, it was reported by E! News that she was simply there for "emotional and physical issues" after feeling "overwhelmed" on tour. However, the star later revealed she had an eating disorder and was addicted to drugs and alcohol.
In an interview with Harper's Bazaar published in April 2020, Lovato said, "I've really appreciated the patience the public has given me over the past year and a half to figure my sh*t out, because I think the mistake I made when I was 18, when I went into treatment, was that I went back to work six months later."
Lovato's 2018 overdose
What is Lovato referring to? The singer quickly got back into the game after her first stint in a treatment facility, putting out her albums Unbroken, Demi, Confident, and Tell Me You Love Me — one every other year through 2017. Then, in July 2018, Lovato was hospitalized following what has been reported as an opioid overdose.
She has taken her time releasing her new music this time around, despite increased media attention. "I've kept my mouth shut, while the tabloids have run wild," said Lovato. "And my album is finally the place where I get to set the record straight on everything."
How she hopes to help others
Lovato's official return to music came with her 2020 Grammys performance, where she sang "Anyone," a song she wrote prior to her overdose. She then began to appear on talk shows like The Ellen DeGeneres show, and released her second single, "I Love Me," along with an accompanying music video that points to the incident.
The singer is hopeful that her openness about this topic will be helpful to others. "What's important to focus on is the outpouring of love and support," she said in the Harper's Bazaar profile. "It made it okay for someone they know to ask for help."
Lovato's new music
Both "Anyone" and "I Love Me" have been hits for Lovato. And she has another new song, "I'm Ready," with Sam Smith, debuting on April 17. The artwork (above) looks to be channeling the now-postponed 2020 Summer Olympics. She shared a brief snippet on her Instagram on April 14, 2020.
Smith, weighed in on Lovato's vulnerability in the profile. "I feel like everyone knows Demi because she's so open," said Smith. "I am enamored by her strength and willingness to tell her story, and also her openness about still not being perfect and still learning in front of everyone." It seems likely that this honesty will continue in her upcoming album.
Source: Read Full Article