One day after Lynne Spears flew to Los Angeles to visit her daughter Britney Spears and son-in-law Sam Asghari, Britney took to her Instagram page to post about the short 30-minute visit.
Britney Spears has not been shy about throwing her family under the bus and then driving backward and forward over them in social media posts — many of them since deleted — in the months before and since the end of her conservatorship.
Now, though, it looks like perhaps "time heals all wounds," after all. As reported by TMZ, Britney's mother, Lynne Spears, took the trip all the way to Los Angeles to briefly visit her daughter in her home.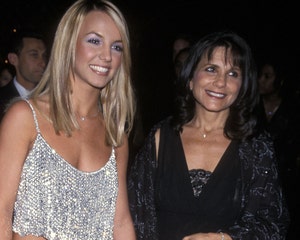 Lynne Spears Makes Public Plea to Britney After She Posts 22-Minute Video About Conservatorship
According to the outlet, Lynne caught an Uber from LAX and spent about 30 minutes inside the home visiting her daughter and her husband, Sam Asghari. According to the outlet, Lynne is "committed to making it right with her daughter."
It looks like the visit is certainly softening Britney's reactions to her mother, at least. Taking to Instagram on Thursday, the "Toxic" singer wrote about her "sweet mama" coming to visit "after 3 years."
Waiting for your permission to load the Instagram Media.
Instagram Media Unavailable
"It's been such a long time," wrote Britney, acknowledging that "with family there's always things that need to be worked out … but time heals all wounds."
"And after being able to communicate what I've held in for an extremely long time, I feel so blessed we were able to try to make things RIGHT," Britney continued, notably closing her message with the sign-off, "I love 💕 you so much !!!"
Britney even added a postscript suggesting she'd like to see Lynne again, offering that they "go shopping" the next time. Her post was accompanied by an image of Britney in what looks like a dance recital costume.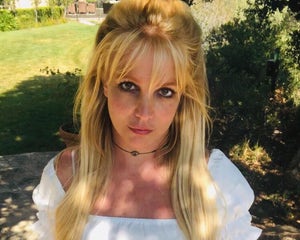 Britney Spears Accuses Mom Lynne of Planning to Have Her Committed Weeks Before Conservatorship
Since her 13-year conservatorship ended in 2021, Britney has consistently blasted all of the members of her family, accusing them of using her for their own financial gain and even working to have her committed and out of control of her life and finances through the conservatorship that was managed by her father.
In July 2022, she very damningly accused Lynne of planning to have her committed and put under a conservatorship two weeks before it happened.
In a lengthy since-deleted post, Britney claimed that Lynne was there, along with a few other people, the night before "they took me away !!!" for a sleepover. She wrote, "I had done nothing wrong and you kept telling me on my couch we need to go to Malibu cause I think people are coming to get me and I said 'WHY ???'"
"I didn't believe you guys," Britney wrote. "It was all planned and you acted like you had no idea what was going on !!!"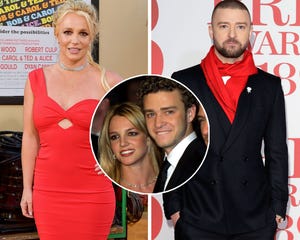 Britney Spears References Justin Timberlake's Apology In Post About Her Upcoming Book
It's unknown what Britney and her mother talked about during their brief visit, but it's encouraging that it was a positive experience. The exchange comes as Britney is preparing to release a tell-all memoir she's been teasing for years.
According to a Page Six source, the book will cover the entirety of her life from her childhood, rise to fame as a teenager, her tumultuous relationship with Justin Timberlake, children with Kevin Federline, her fall from grace and eventual conservatorship.
"Britney's book is brutally honest and from the heart. No stone is left unturned. Its truly a female empowerment story," a source told the outlet. "Her taking control of her life."
"It is also a story of survival," the source added, "finding her way out of the crippling conservatorship to finding happiness with her husband Sam Asghari."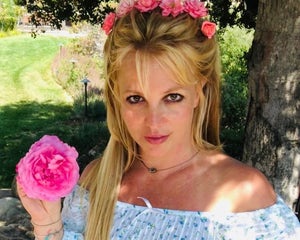 Britney Spears' 'Brutally Honest' Memoir Reportedly Done, Covers Family, Timberlake and More
Spears has teased multiple times that she has a slew of shocking stories about her family, promising after her ended that she would one day share them all.
"I don't have a family that values me or respects me …. AT ALL !!! That's the hard part for me and as much as I loved them, it's something that I'll probably ever won't be able to get over," Spears posted on Instagram last year, as spotlighted by Page Six.
It's unclear if a burgeoning reconciliation with Lynne could or would have any impact on the forthcoming book's content or publication date. The currently untitled book was reported as finished back in April and is eying a fall release.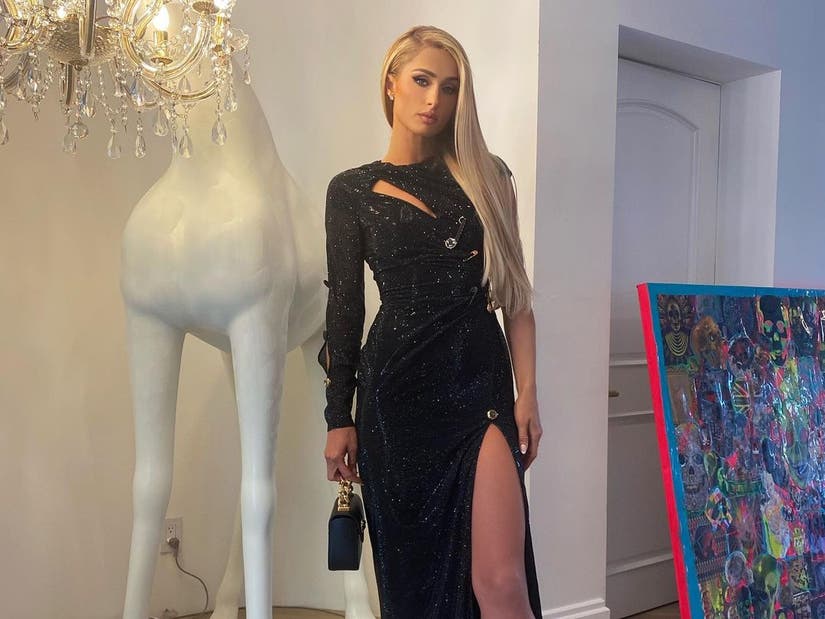 Source: Read Full Article