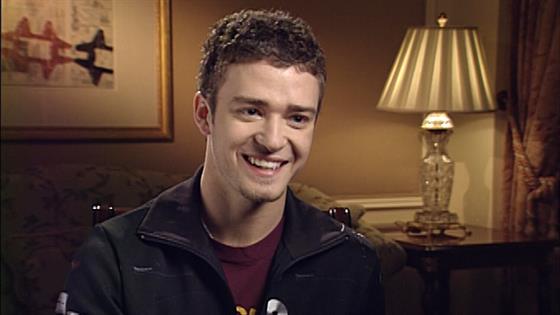 Is there anything Justin Timberlake can't do?
Since the triple-threat first came into our lives in the early '90s as a star on Disney Channel's Mickey Mouse Club, he's been an ever-present and iconic force in the world of entertainment. Between his boy band days in NSYNC, his massive solo superstardom, his bustling film career, and his inspiring family life, we simply can't get enough of the man who brought sexy back. After all, there's no one else who can get us dancing and keep us laughing quite like him.
And with the release of Trolls World Tour, the highly-anticipated follow-up to the hit 2016 Dreamworks Animation film Trolls, which found him voicing the role of Branch, one of the titular trolls, making its way to homes via digital release on Friday, April 10, ready to entertain families weeks-deep into their extreme social distancing as we all fight to slow the spread of COVID-19, his entertaining presence has never felt more invaluable.
In honor of the film being made available, we thought we'd count down the 35 of the biggest reasons to love JT. Enjoy!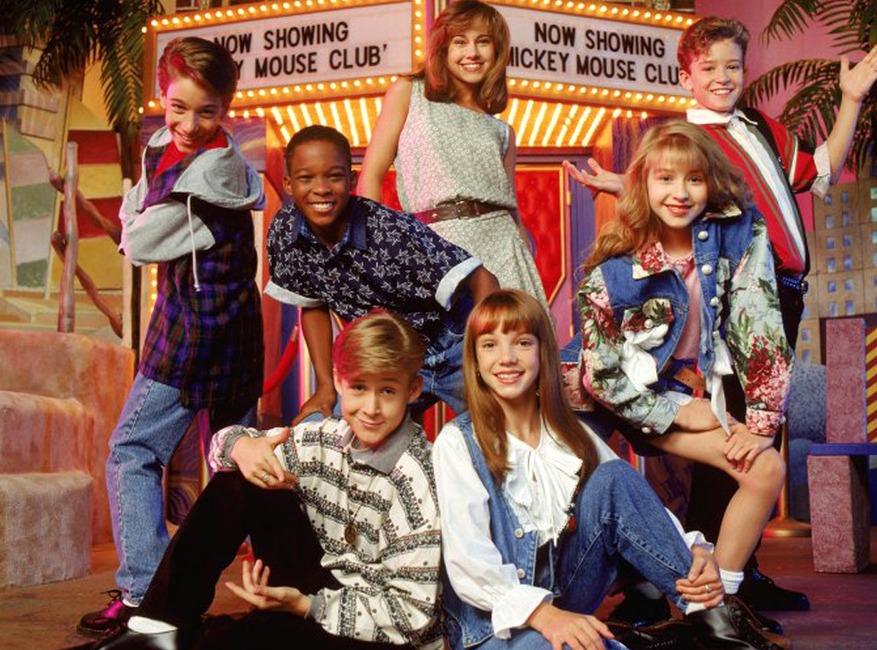 Disney
The All New Mickey Mouse Club
Back in 1993, the MMC was the place to be! That's where Justin Timberlake sang and danced alongside the likes of J.C. Chasez, Britney Spears, Ryan Gosling and Christina Aguilera for two seasons.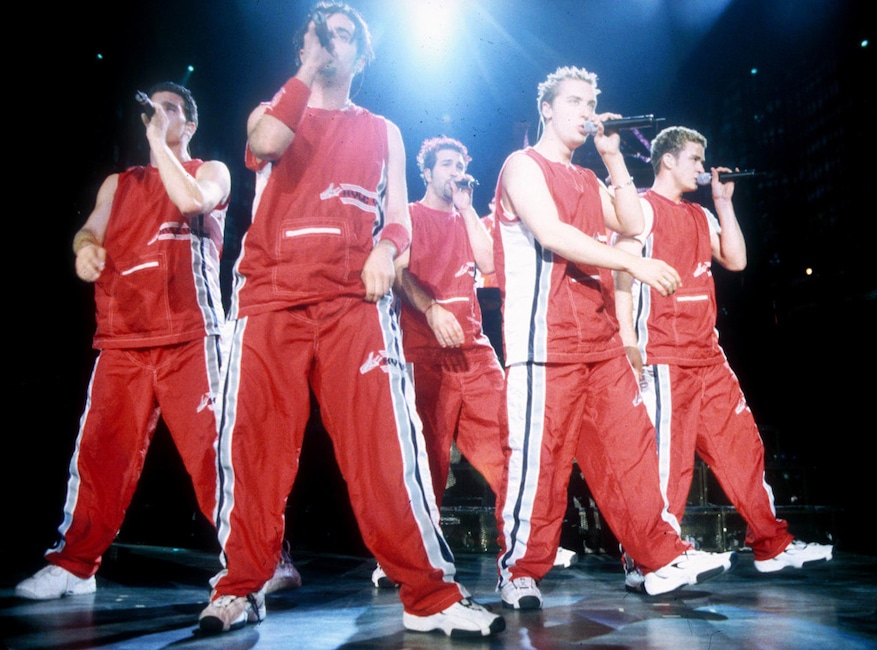 SGranitz/WireImage
Getting 'N Sync
It was 1995 when NSYNC was formed. Fellow former MMC-er J.C., Chris Kirkpatrick, Joey Fatone, and Lance Bass made it big alongside Justin first in Europe, then here in the States. They sang, they danced and they dressed in matching sweatsuits every chance they got.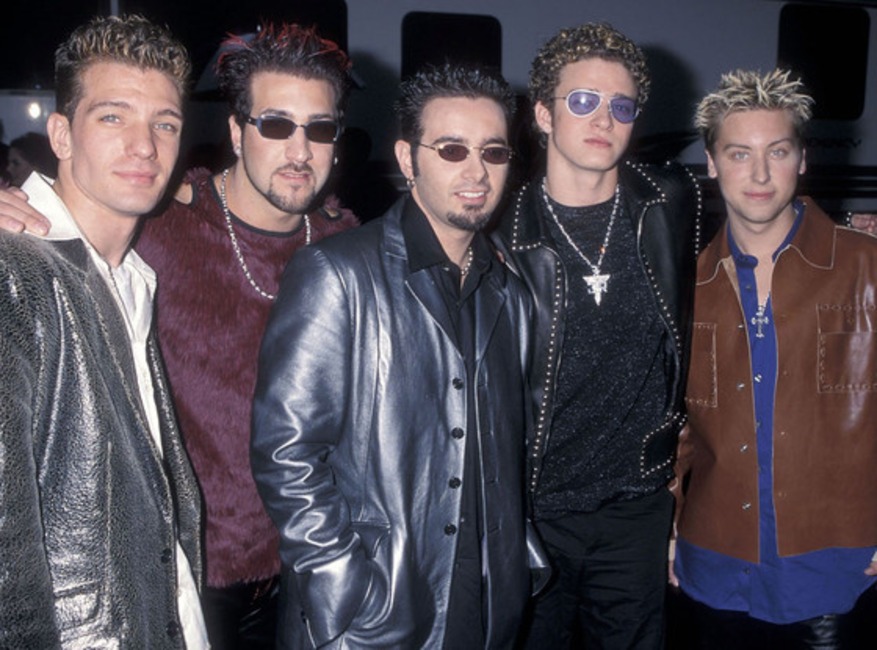 Ron Galella, Ltd./WireImage
Tearin' Up Hearts
It didn't take Justin long to start developing his own signature style, though. The curls! The tinted shades! That chain! All so quintessential J.T. circa 2000.
Article continues below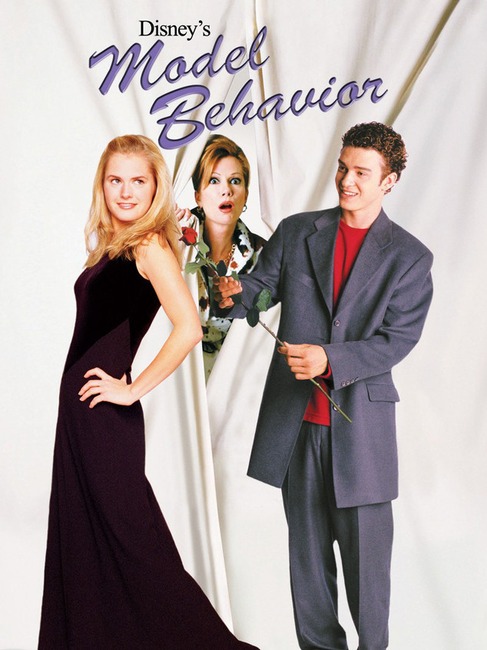 Disney
Model Behavior
This 2000 film, which aired on ABC's The Wonderful World of Disney, marked the beginning of an era! Justin kicked off an acting career starred opposite Maggie Lawson and Kathie Lee Gifford as Jason Sharpe, a male model with hopes of someday becoming an astronomer.
LUCY NICHOLSON/AFP/Getty Images
#NeverForget
Jan. 8, 2001 is a date that will forever live in infamy. This was when Justin and then-girlfriend Britney Spears rocked matching double denim (!) at the American Music Awards.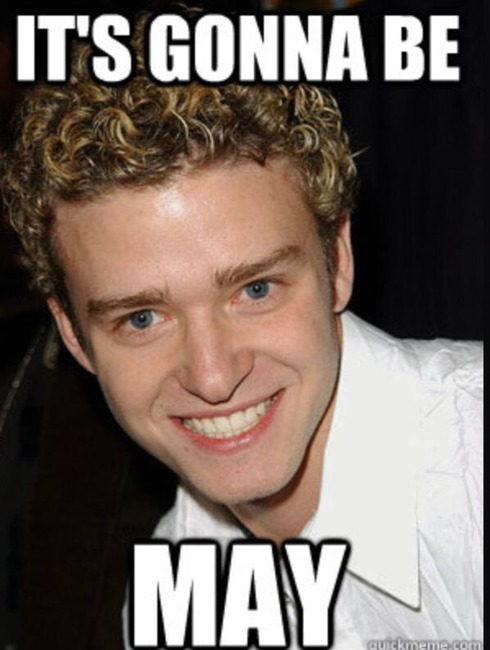 Every April 30th…
Just before the start of the fifth month every calendar year, the Internet collectively memes Justin's pronunciation of this "It's Gonna Be Me" line.
Article continues below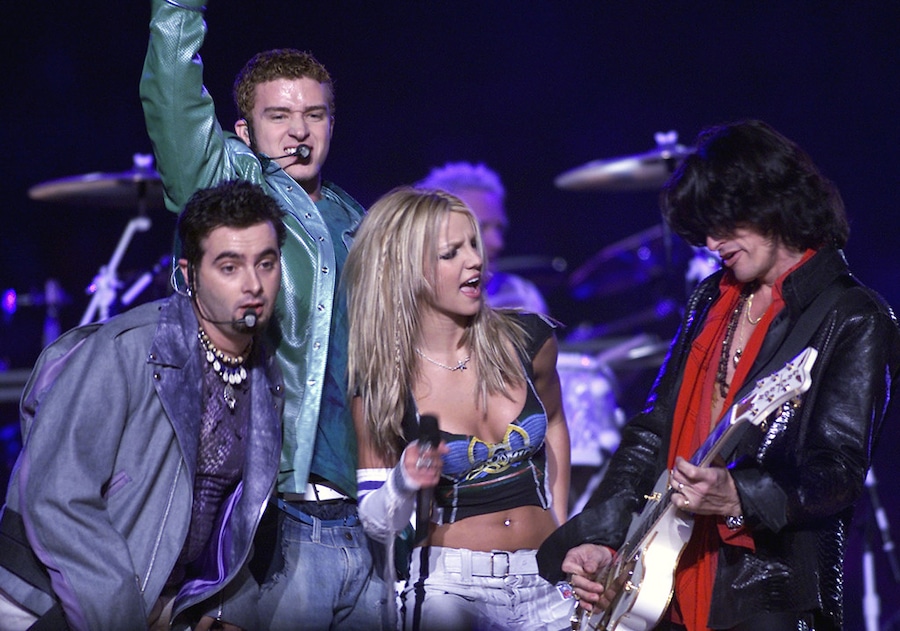 Scott Gries/ImageDirect/Getty Images
Super Bowl 2001
NSYNC performed at the 2001 Super Bowl halftime show with Britney, Aerosmith, Nelly and Mary J. Blige. Justin would go on to perform as a solo artist during the 2004 Super Bowl, but due to the infamous "wardrobe malfunction" that befell Janet Jackson, the less said about that, the better.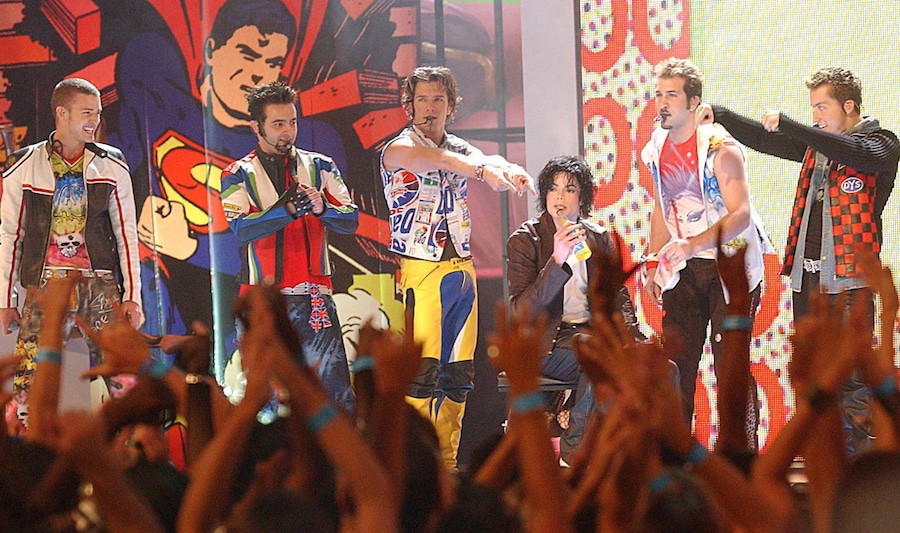 Jeff Kravitz/FilmMagic
King(s) of Pop
After NSYNC performed their single "Pop" at the 2001 VMAs, the guys were joined on stage by none other than Michael Jackson. Worlds collided as Justin beatboxed while MJ danced.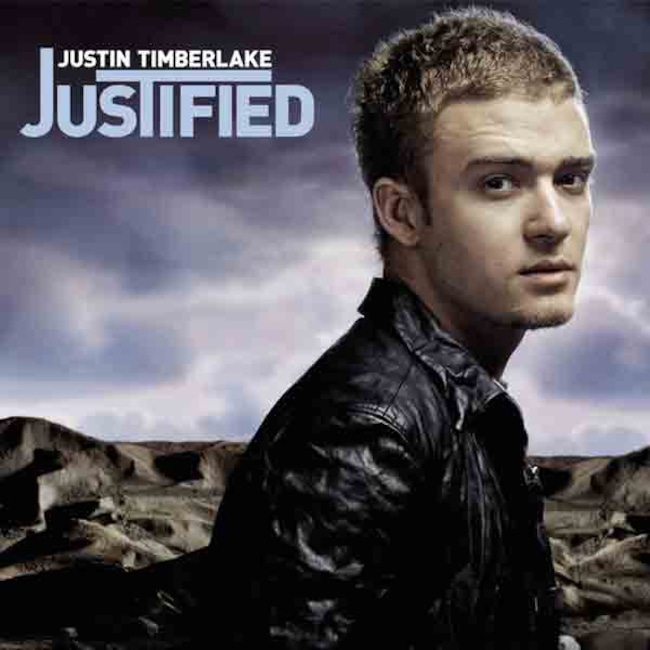 RCA
Totally Justified
JT released his first solo album, featuring "Like I Love You," on Nov. 5, 2002. Debuting at a peak of No. 2 on the Billboard 200, the album became the 11th most popular LP of 2003.
Article continues below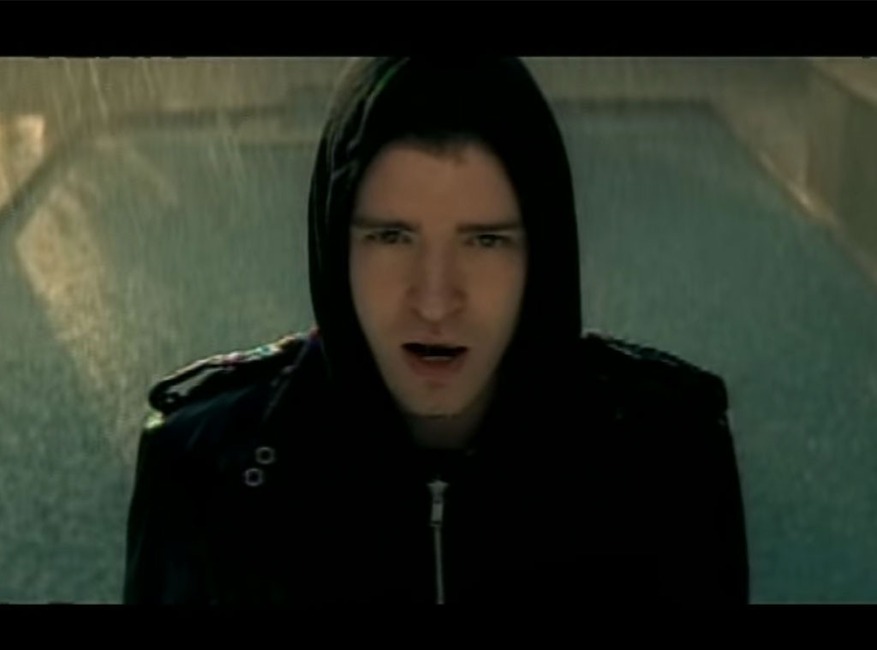 YouTube
"Cry Me a River"
This was Justin's second single from Justified. There was rampant speculation it was about a certain ex-girlfriend…buuuut, those bridges were burned and now it's her turn to cry that's water under the bridge now!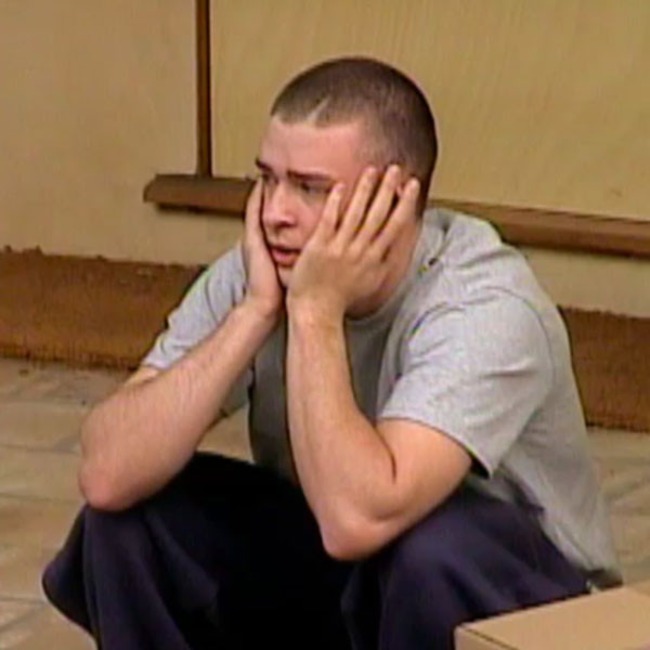 MTV
Punk'd
It was Justin's turn to cry during the very first episode of Punk'd when the MTV series debuted in 2003. With the help of Ashton Kutcher through an earpiece, a not-yet-that-famous Dax Shepard tricked him into believing all of his homes, cars and pets had been seized by the government due to $900,000 of unpaid taxes.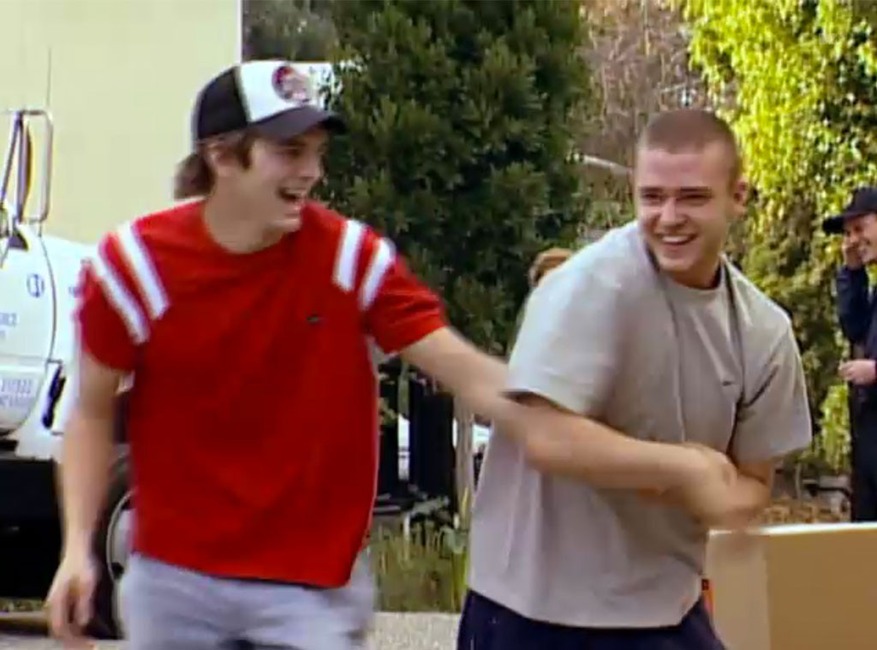 MTV
LMAO
When Ashton finally came out and told a tearful Justin he'd been Punk'd, he couldn't help but laugh. "You a–hole!" he exclaimed through giggles, just before giving Ashton a congratulatory fist pump and laughing at himself. Justin was clearly amused and later helped trick Kelly Osbourne for another episode of the series.
Article continues below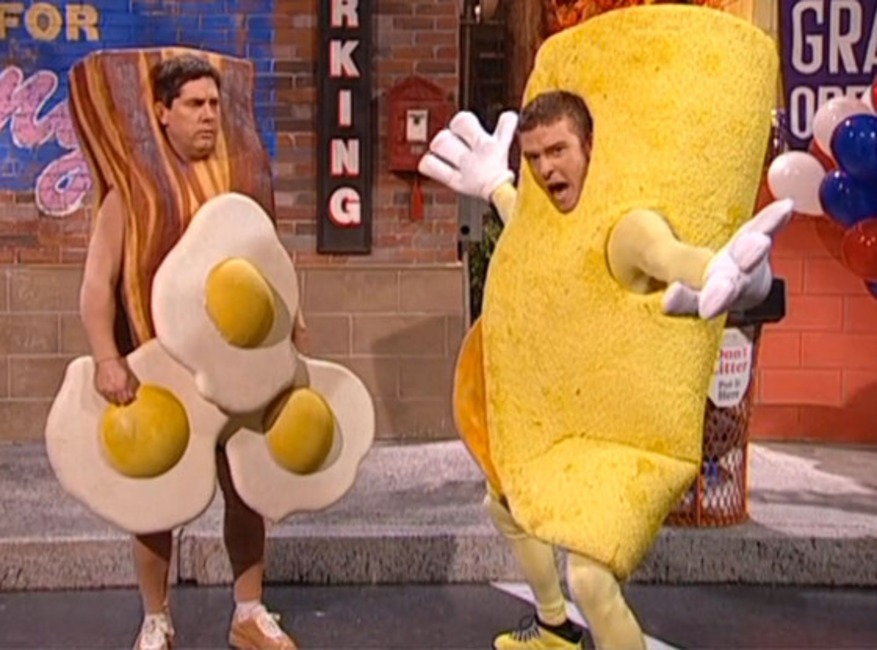 NBC / Saturday Night Live
Omletteville
In 2003, Justin hosted Saturday Night Live for the very first time. He proved his comedy chops right off the bat, particularly with this ensemble and his delivery of the line, "Bring it on down to Omletteville!" As of 2013, he's become a member of the lauded Five-Timers Club, joining other iconic recurring hosts like Alec Baldwin, Scarlett Johansson, and Melissa McCarthy.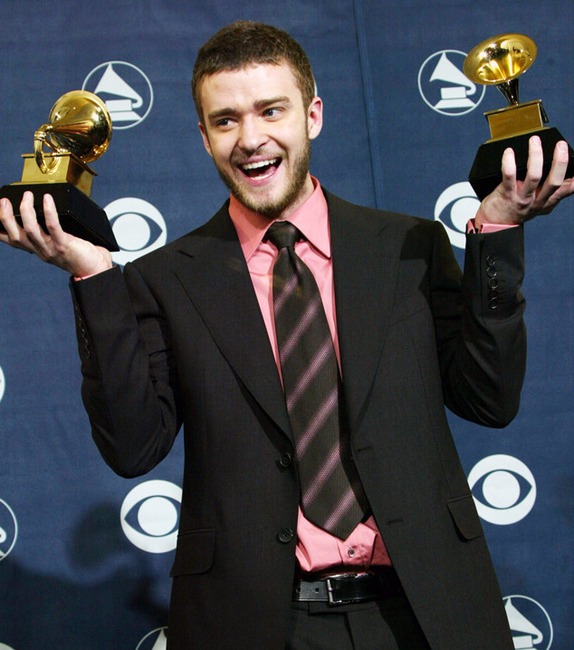 Frederick M. Brown/Getty Images
Grammy Winner
In 2004, Justin won his first Grammys! He got Best Male Pop Vocal Performance ("Cry Me a River") and Best Pop Vocal Album (Justified). As of press time, he's won 10 total.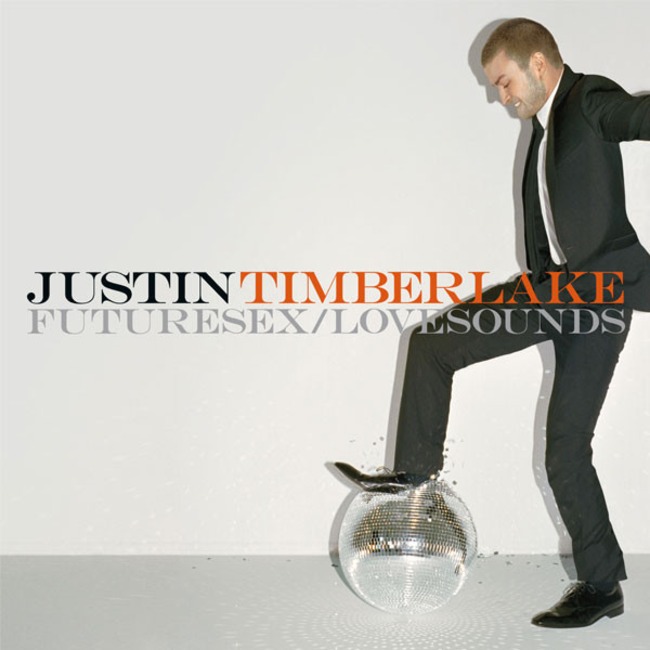 JIVE
Sexy Had Gone Away…
But in 2006, Justin brought "SexyBack" and then some with FutureSex/LoveSounds. Debuting at No. 1 on the Billboard 200, the album went on to win Justin four of his 10 Grammys, two in 2007 and two more the following year.
Article continues below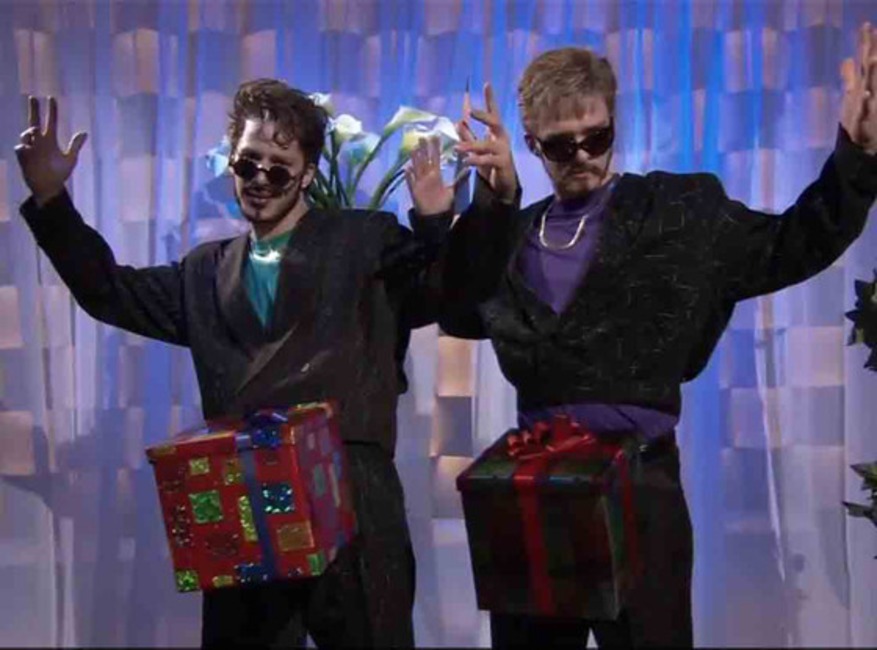 NBC / Saturday Night Live
D–k in a Box
In 2006, Justin and pal Andy Samberg gifted us with this gem of an SNL skit that he admitted in 2020 was inadvertently based on his NSYNC years. "We were, like, 'What if we came up with, like, a duo of guys who are still stuck in a time and a certain style with, like, the silk suits and the herringbone chains and the well and meticulously sculpted facial hair—am I describing NSYNC? This is weird," he recalled while appearing on the season 11 finale of Hot Ones in April. "I just realized that we took so much from those groups. Holy s–t."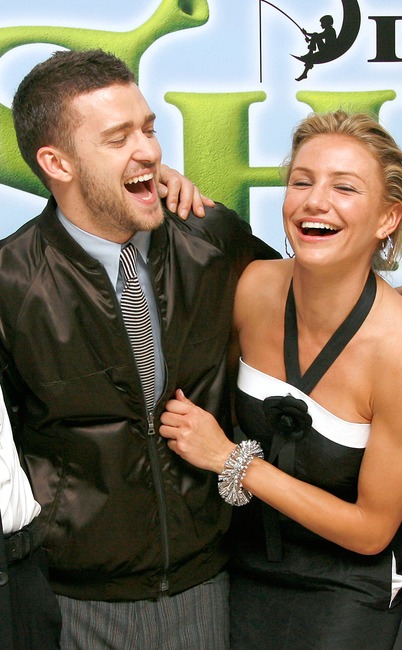 Gareth Davies/Getty Images
Can't Forget Cam
Justin and Cameron Diaz dated from mid-2003 to late-2006. After their split, though, they remained the friendliest of exes. Both voiced characters in the 2007 movie Shrek the Third, and they later co-starred in the 2011 comedy Bad Teacher.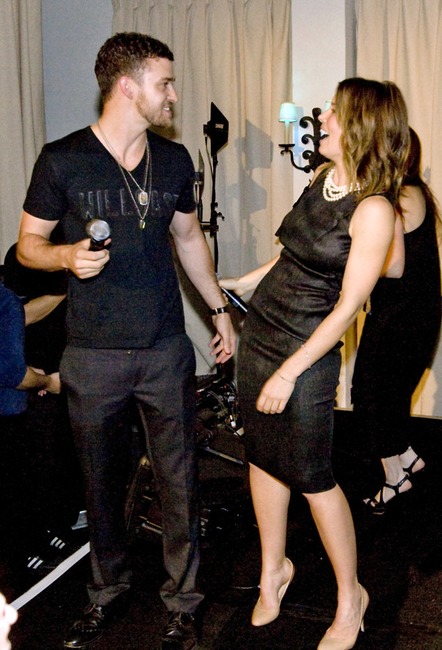 Chris Polk/Getty Images
Along Came Jess!
Justin and Jessica Biel started dating in 2007.
Article continues below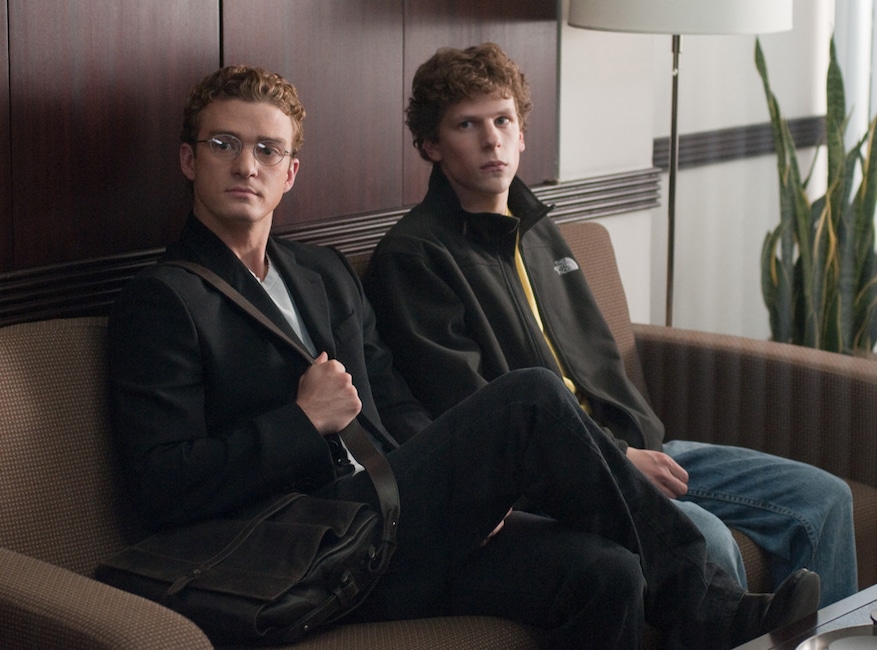 Merrick Morton/Columbia Pictures
Movie Star
Although Justin had worked on films like Alpha Dog (2006), Black Snake Moan (2006) and The Love Guru (2008), it was his portrayal of Sean Parker in The Social Network (2010) that really legitimized him as a serious actor. He's since appeared in films including Inside Llewyn Davis and Wonder Wheel.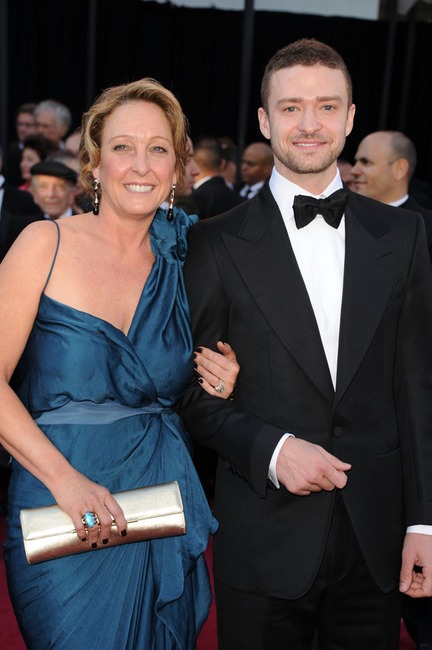 Jason Merritt/Getty Images
Mama's Boy
This Tennessee kid never forgot where he came from or who raised him! He took mom Lynn Harless as his date to the 2011 Oscars.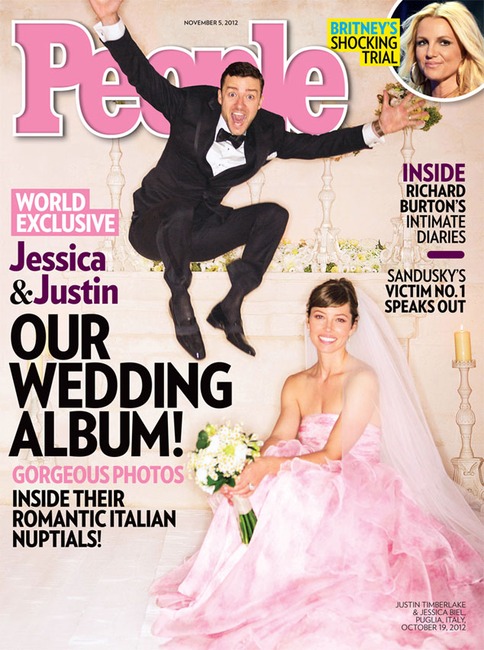 People Magazine
"I Do"
On Oct. 19, 2012, Justin and Jessica got married in Fasano, Italy and gifted us this truly incredible photo in the process.
Article continues below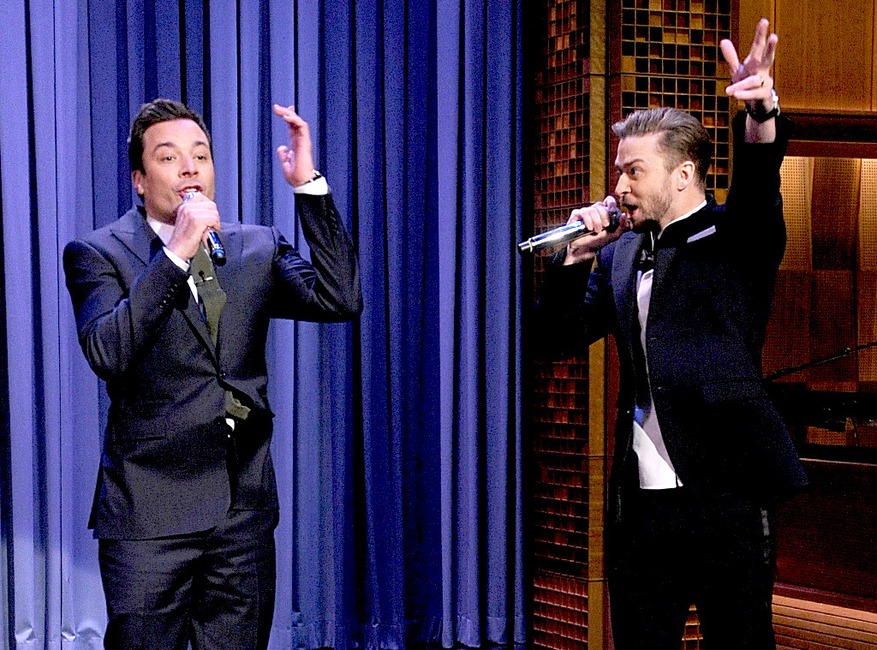 Jamie McCarthy/Getty Images for The Tonight Show Starring Jimmy Fallon
Justin's Other Love
We can't pinpoint the Justin Timberlake-Jimmy Fallon bromance to an exact date—it traces back Jimmy's SNL days, at least—but we're glad it exists.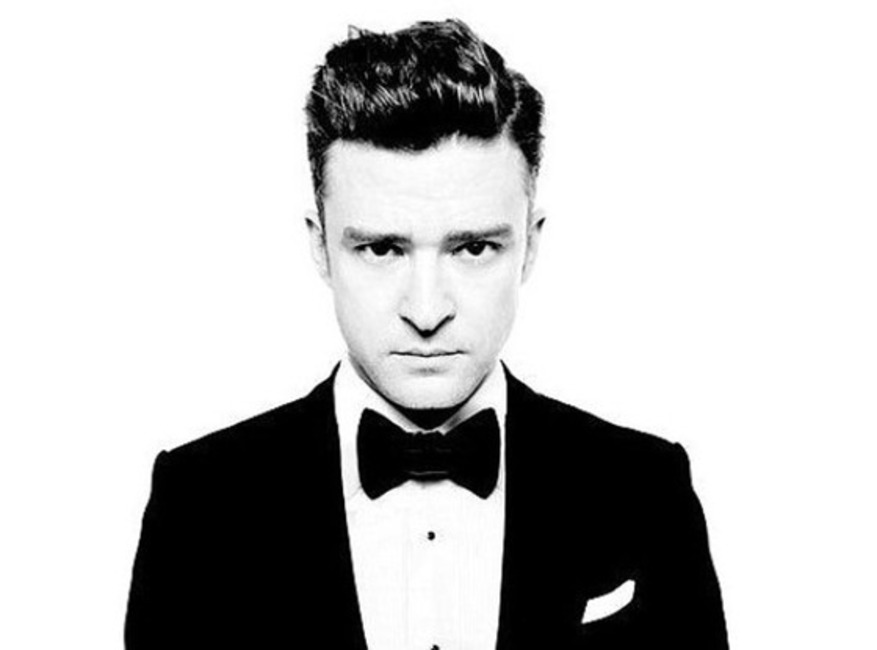 justintimberlake.com
"Suit & Tie"
The first single from The 20/20 Experience featured Jay Z. It was followed up by "Mirrors" and "Tunnel Vision."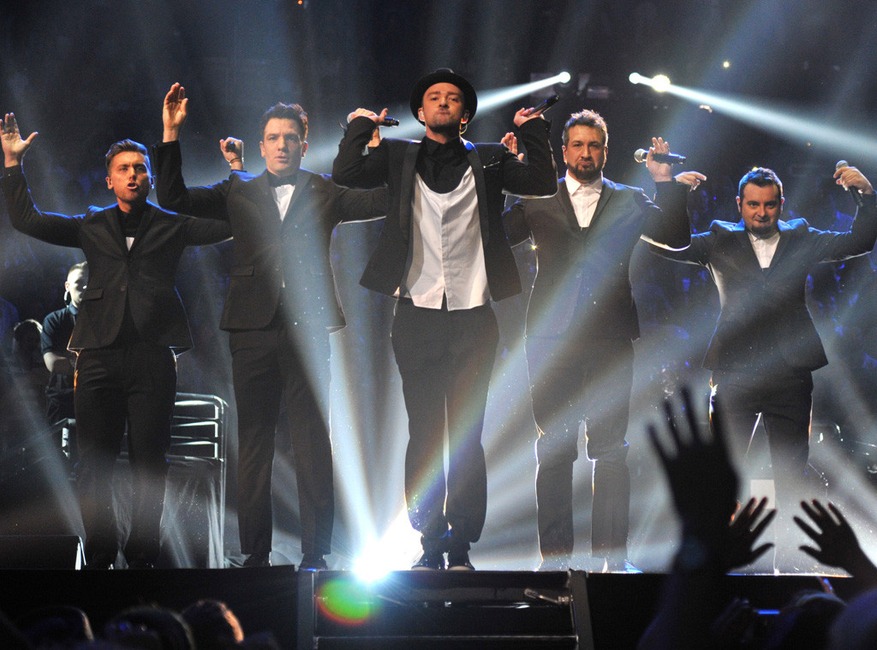 Kevin Mazur/WireImage for MTV
Still NSYNC
Justin was honored at the 2013 MTV VMAs with the Video Vanguard Honor. He performed a medley of his greatest hits, which included a highly-anticipated reunion with J.C., Joey, Chris and Lance on stage. It was a moment.
Article continues below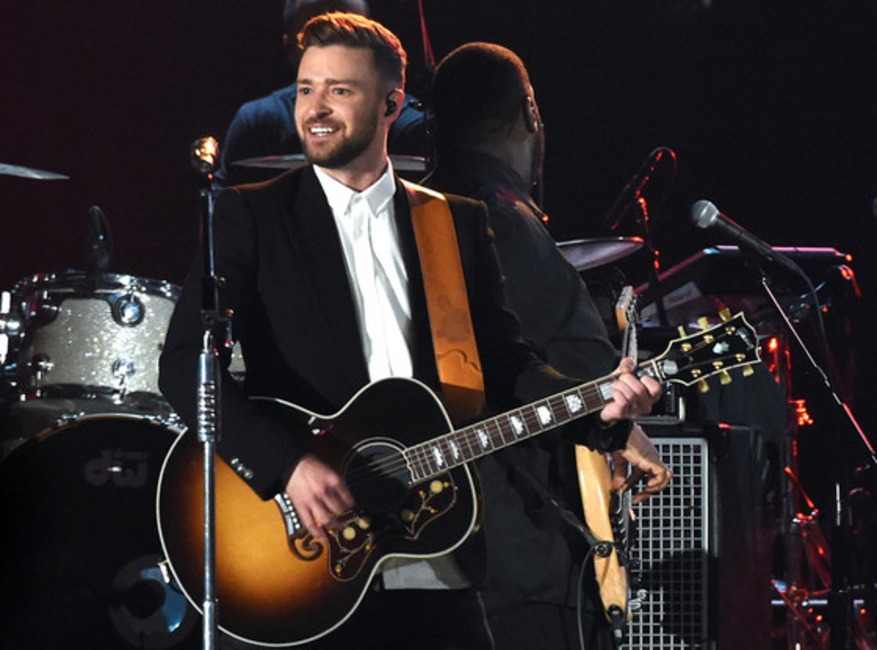 Rick Diamond/Getty Images
Southern Superstar
JT made his country music debut at the 2015 CMA Awards, where he performed "Tennessee Whiskey" on stage with Chris Stapleton.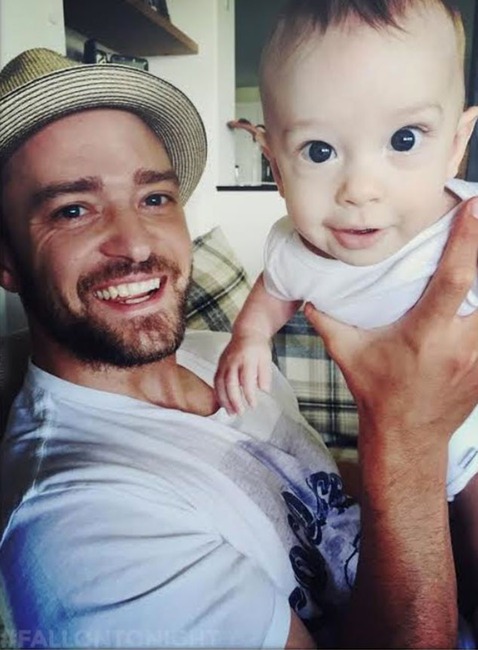 Twitter
Baby Silas Is Born
After confirming on his 34th birthday that they were expecting, Justin and Jessica welcomed son Silas Randall Timberlake on April 8, 2015.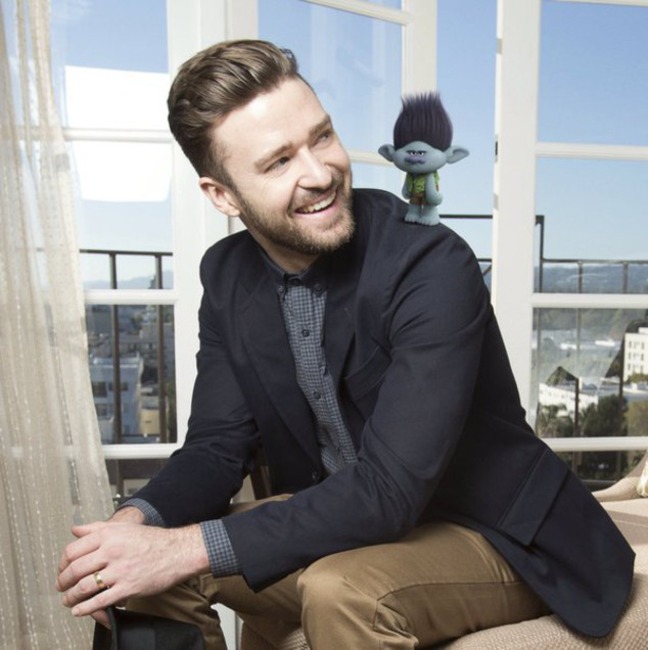 20th Century Fox
Trolls
Nearly a decade after his first VO role in Shrek the Third, Justin helped launch a new animated film franchise as the co-lead of 2016's Trolls. Starring opposite Anna Kendrick, he gave life to the overly-cautious survivalist Branch. The Dreamworks Animation film was a massive hit, eventually grossing $346 million worldwide.
Article continues below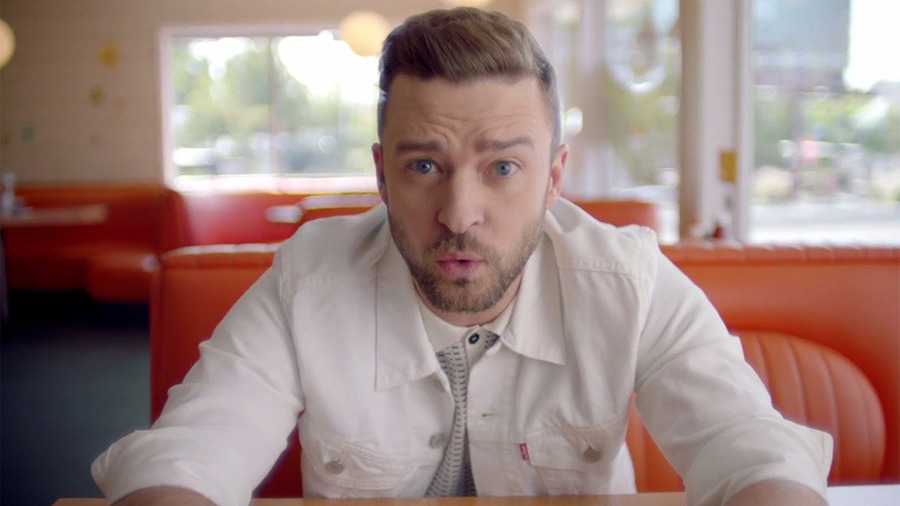 Vevo
Can't Stop the Feeling
Not only did Justin lend his voice to the roll of Branch, but he executive produced the music-centric film's soundtrack, as well. Lead single "Can't Stop the Feeling!" would go on to become a massive hit in its own right, earning an Oscar nomination for Best Original Song while becoming the best-selling song of 2016 in the U.S.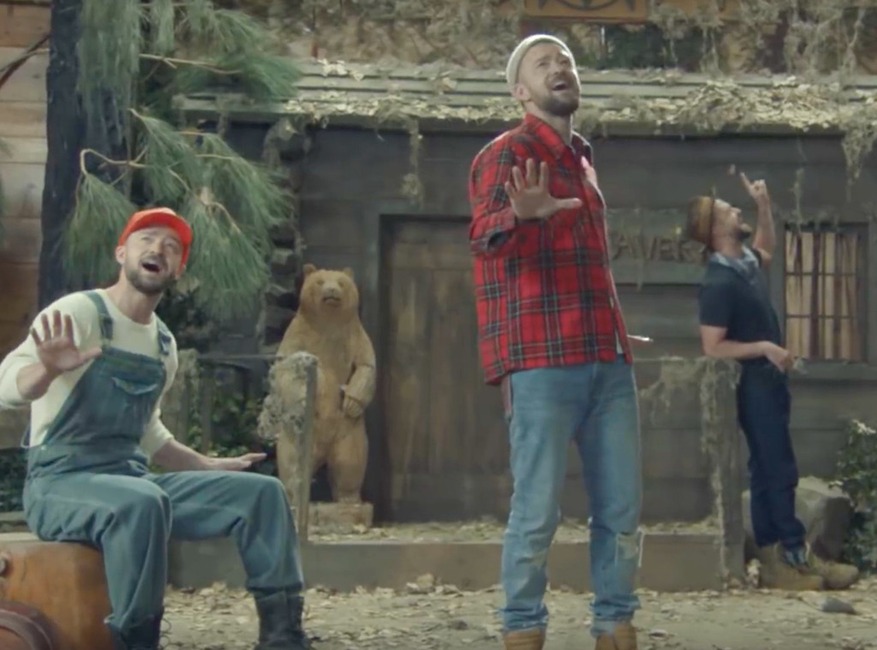 Vevo/YouTube
Man of the Woods
When he returned to his own music career in 2018 with the release of his fifth studio album, named after his son Silas (whose name means "man of the forest"), Justin delivered an LP that saw him introducing a touch of Americana into his usual sound. The results wound up making him Amazon Prime's most-streamed artist of the year with an album that was the sixth best-selling of the 2018. Not too shabby.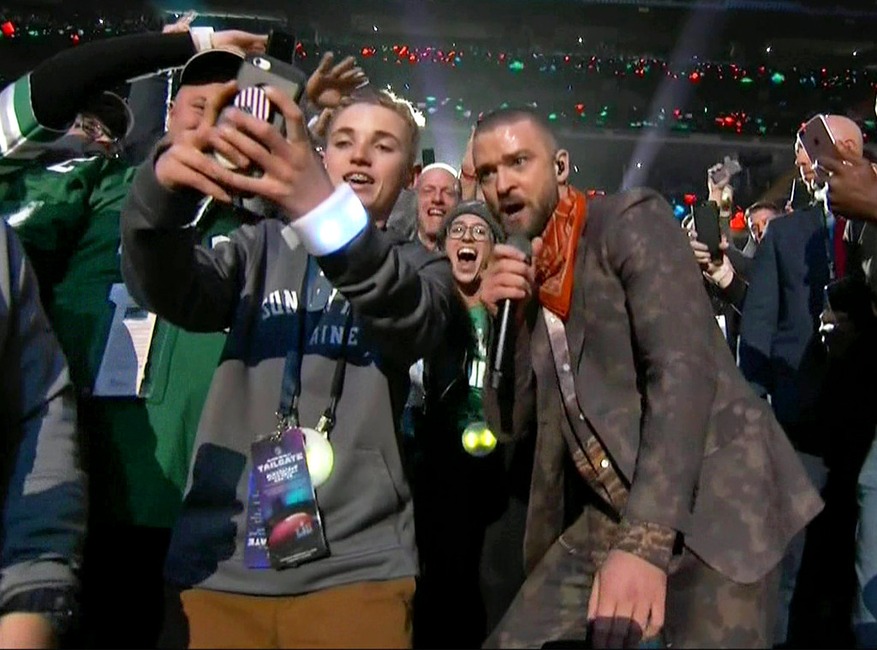 NBC
Back to the Super Bowl
In 2018, he also returned to the Super Bowl halftime show, this time headlining the show in Minneapolis all on his own, save for a duet with the late Prince, who appeared on video projection. In the process, he helped make Selfie Kid a thing for a brief moment.
Article continues below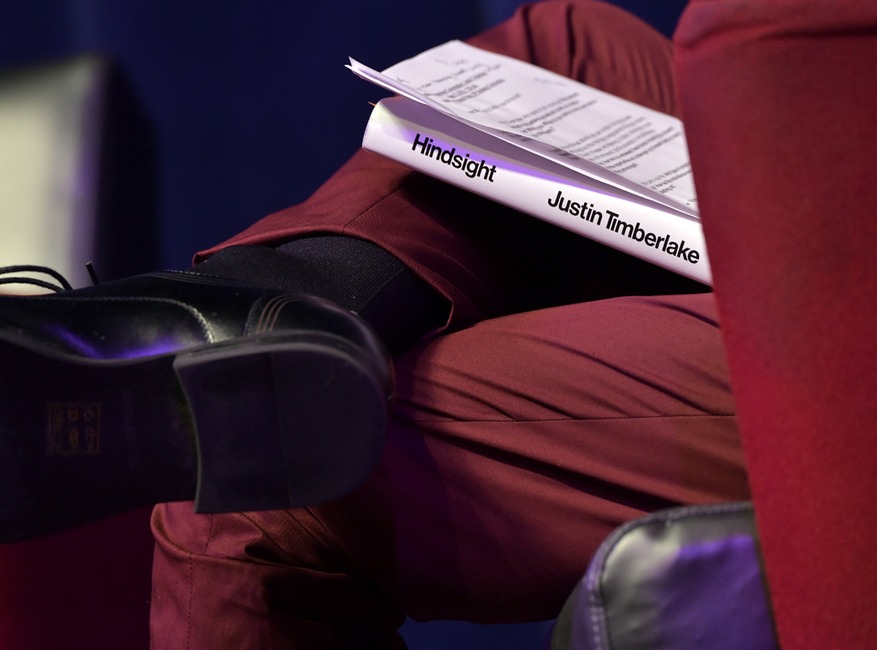 Paul Marotta/Getty Images for Berklee
Hindsight
In 2018, Justin also added "author" to his resume with the release of his book Hindsight & All the Things I Can't See in Front of Me, a curation of observations, memories and photographs from both his personal and professional life. The book reached No. 2 on The New York Times Hardcover Nonfiction best-seller list.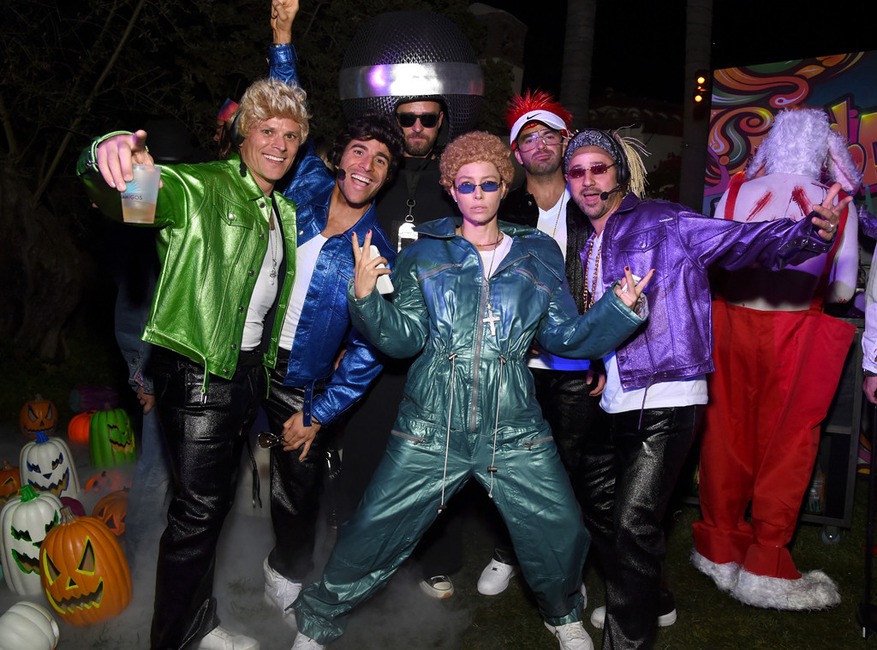 Michael Kovac/Getty Images for Casamigos
Halloween Hero
We love a former boy band star who can laugh at himself, joining his wife Jessica, doing her best NSYNC-era Justin drag on Halloween 2019, as her microphone.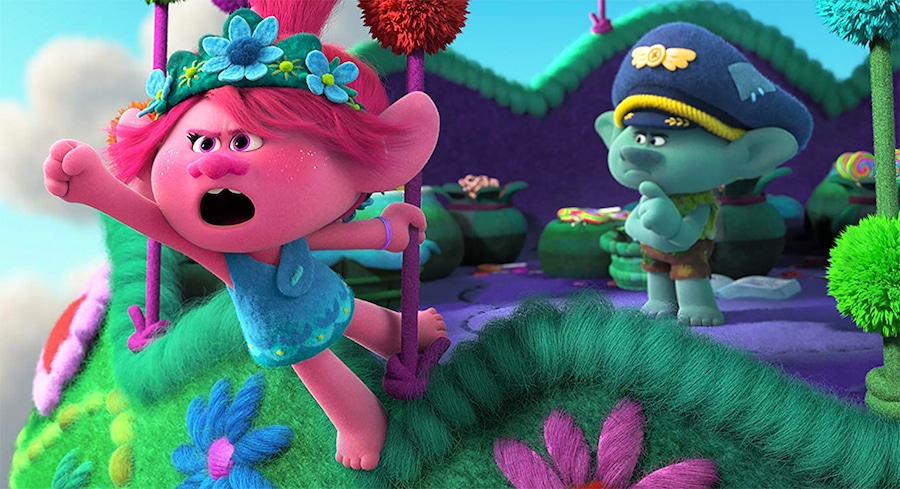 Universal Pictures
Trolls World Tour
Building on the success of Trolls, Justin returned to the role of Brach for the highly-anticipated sequel Trolls World Tour, which became one of the first films to transition from a traditional theatrical release to digital rental in light of the 2020 global coronavirus pandemic. The film was made available on Friday, April 10.
Article continues below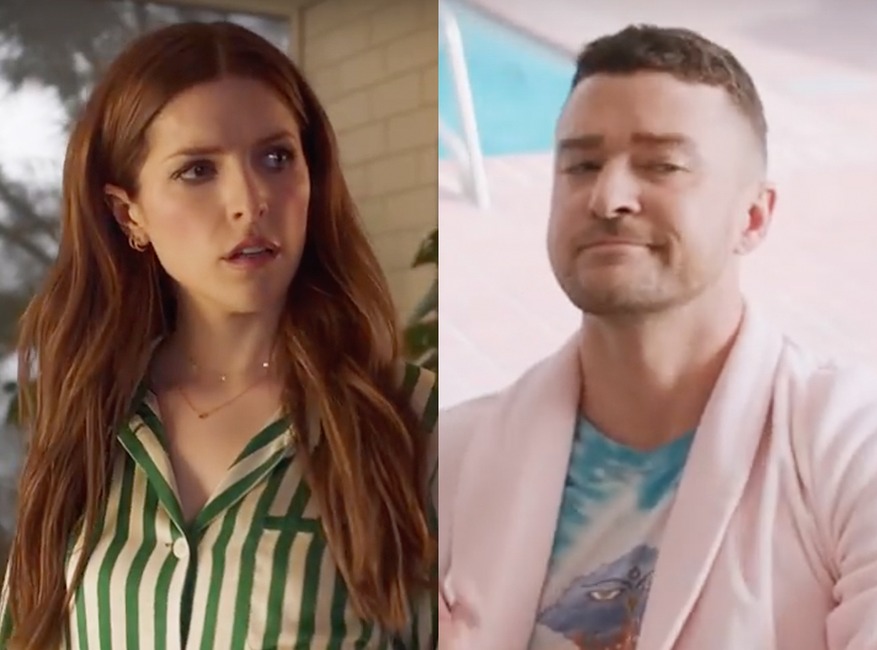 YouTube
No Slacking
As with the first Trolls film, Justin returned to the role of executive producer for the Trolls World Tour soundtrack while also appearing on eight tracks, including lead singles "The Other Side" (featuring SZA) and "Don't Slack" with new cast member Anderson Paak.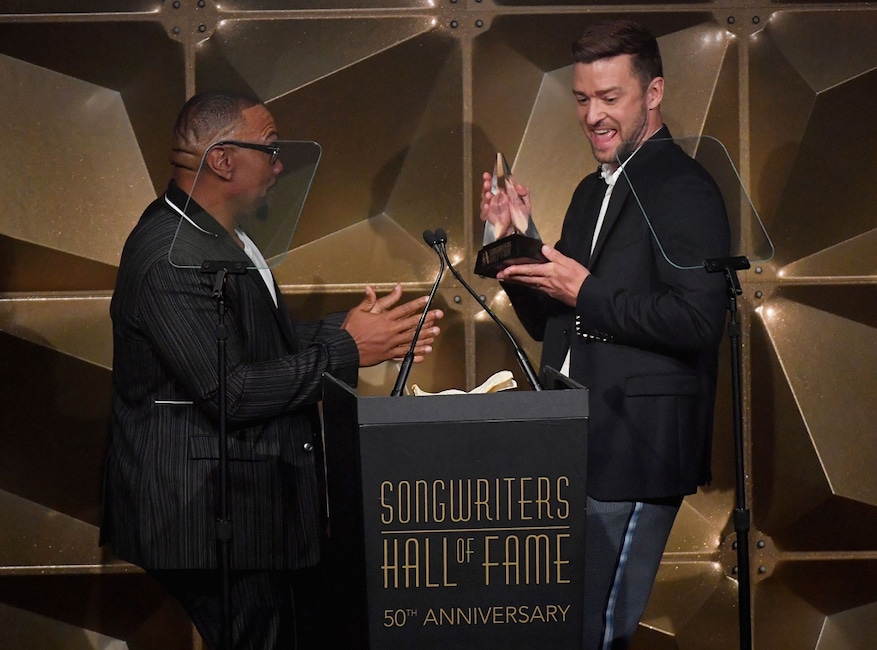 ANGELA WEISS/AFP via Getty Images
An All-Time Great
As only one of two people awarded the Contemporary Icon Award by the Songwriters Hall of Fame, established to recognize songwriter-artists who attained an iconic status in pop culture–Lady Gaga is the other–Justin has made an indelible mark on pop music. With over 88 million records sold, he is, without a doubt, one of the world's best-selling artists.
Trolls World Tour is available for digital rental now.
(E! and Dreamworks Animation are both part of the NBCUniversal family.)
Watch NBC News Special Report: Coronavirus Pandemic Tuesdays at 10 p.m. ET/7 p.m. PT on NBC, MSNBC and NBC News NOW. For the latest updates on the coronavirus pandemic and for tips on how to prevent the spread of COVID-19, please visit The Center for Disease Control and Prevention at https://www.cdc.gov.
Source: Read Full Article