To say social distancing is tough would be a gross understatement. When you're unable to visit your office, your campus, your friends' homes, and your favorite bars and restaurants, it's natural to feel a bit down — especially if the coronavirus outbreak is keeping you from seeing your partner as well. And sometimes, staying hunkered down in a 600-square-foot apartment with your boo can put even more of a strain on your relationship. Supporting your loved ones is more important than ever right now, and if you're looking for ways to cheer up your partner during the coronavirus outbreak, then I have some suggestions that are sure to lift their spirits.
Whether you haven't been able to see each other in-person for weeks or you're the only person your partner has seen in weeks, dating while social distancing means getting creative. After all, you can only watch so many true crime documentaries together (though IMO, true crime docs are always a good idea). From surprising them with a useful subscription gift to planning a fun indoor date night, I've rounded up some ideas that will put a smile on your partner's face. The best part: making your SO happy will likely improve your mood as well.
Surprise Them With A Sweet Gift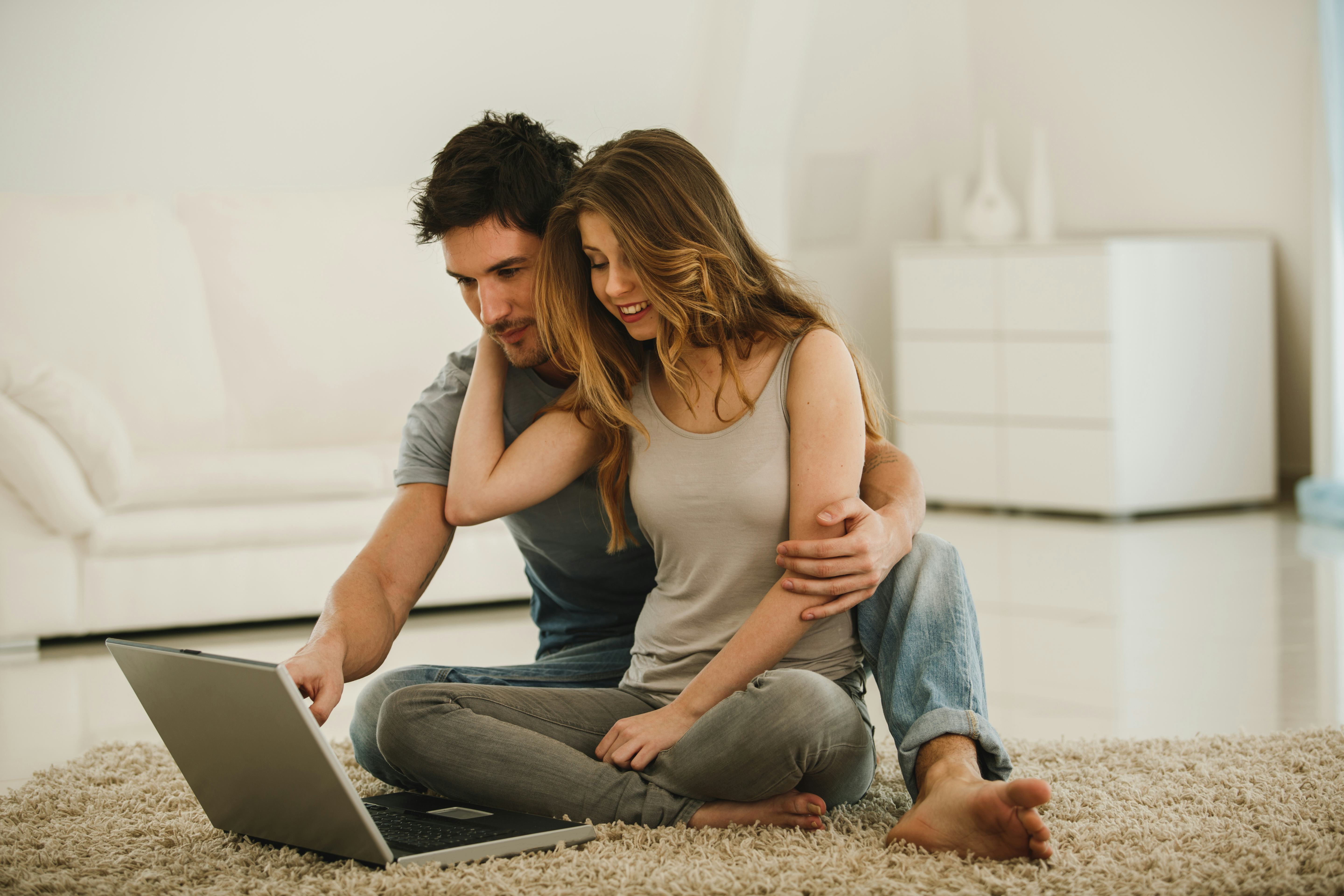 1. If your partner is a reader, get them a Book of the Month subscription to make up for those library and bookstore closures. If they're a voracious reader, then you might want to go with a Kindle Unlimited subscription, which will allow them to up to 10 Kindle Unlimited titles at a time.
2. Put those thousands of photos stored on your phone to use by making your SO a custom photo album with your best memories together. My recommendation for beautiful photo books: Artifact Uprising.
3. There's no better way to keep a bored partner busy than with a MasterClass subscription, which will allow them to take online classes from experts in everything from mixology to acting to interior design.
4. If your boo is an active type who's missing the gym, you can get them moving by signing them up for ClassPass, which has tons of live and on-demand classes available to stream.
5. Nothing brightens up a space quite like a potted plant, and you can bring some life into your SO's space by signing them up for The Sill's potted plant subscription box, which is perfect for plant novices.
6. Travel lovers (and caffeine lovers) are sure to enjoy a subscription to the Atlas Coffee Club, which delivers coffee from different regions around the world. Each order includes tailored brewing recommendations and a postcard with information about the country's coffee growing methods, so they can travel the world and sip a great cup of coffee without leaving home.
Plan A Unique Date Night
7. Rather than ordering in food, try taking an online cooking class together. There are plenty of free virtual tutorials available online, such as BBC's Food Techniques, Cooking With The New York Times, and Allrecipes How-To Videos and Cooking School.
8. Broadway may be closed, but you and your boo can still experience some Broadway magic at home by streaming classic shows like The King and I and Cats through BroadwayHD (and as a bonus, they have a free seven-day trial offer).
9. Even if you don't have any board games around the house (or if you two aren't together), you can still have a game night thanks to virtual game sites like Tabletopia and Pogo, which offer hundreds of classic games.
10. Want to take your partner to a concert? Tons of artists are offering live-stream performances, and sites like NPR and Billboard can help you keep track of all the shows you can catch together.
11. You don't need to visit a movie theater to have a movie night. From all the movies available on streaming services to all the new releases you can rent on Amazon, your movie options are pretty much unlimited. Even if you're not watching on the same couch, you can stream together with Netflix Party.
12. Whether you're social distancing together or apart, you can have yourselves a Love Is Blind-inspired date night. All you have to do is arrange yourselves so you can chat without seeing each other — no pods required (and copious amounts of wine optional).
Brighten Their Day With A Thoughtful Gesture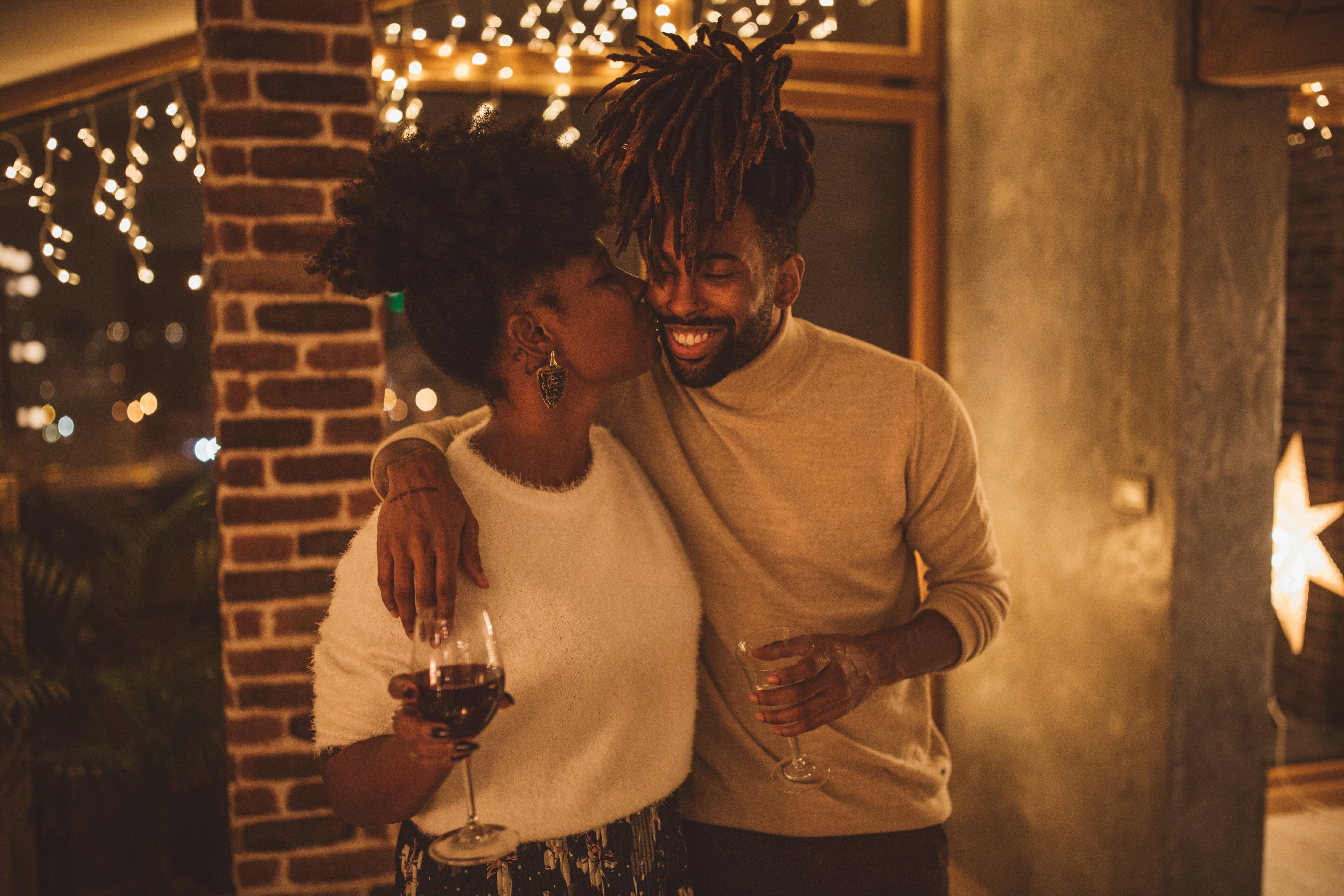 13. If you two share a space, brighten things up by stringing up your holiday lights because TBH, isn't everything made better with Christmas decorations?
14. Whether they're missing their mom's homemade banana bread or desperate for a slice of pizza from their favorite pizza joint, you can make their day by surprising them with a homemade goodie or a food order delivered to their door.
15. For social butterflies who are missing their crew, arrange a group hangout on Zoom or Google Chat and bring the fun to them. Whether you host a trivia session, a game night, or a karaoke party, it will put a smile on your boo's face to see some familiar faces (besides yours, of course).
16. Offer at-home spa services by giving your partner a personalized massage. Play soft music, light some candles, and maybe even look up some techniques online beforehand if you really want to spoil your SO.
17. If you've let cleanliness go by the wayside, you can cheer your partner up by doing a major deep clean of your space. Even doing something as simple as loading the dishwasher or doing some laundry for your partner will likely lift their spirits.
18. Leave romantic notes around the house for them to find or, if you don't live together, send them an uplifting text. Nice gestures don't have to take a lot of effort, and they can make a big difference in your partner's mood.
A happy boo means a happy you. Plus, when you make their day, it's much more likely that they'll want to return the favor with a surprise that will cheer you up as well.
More like this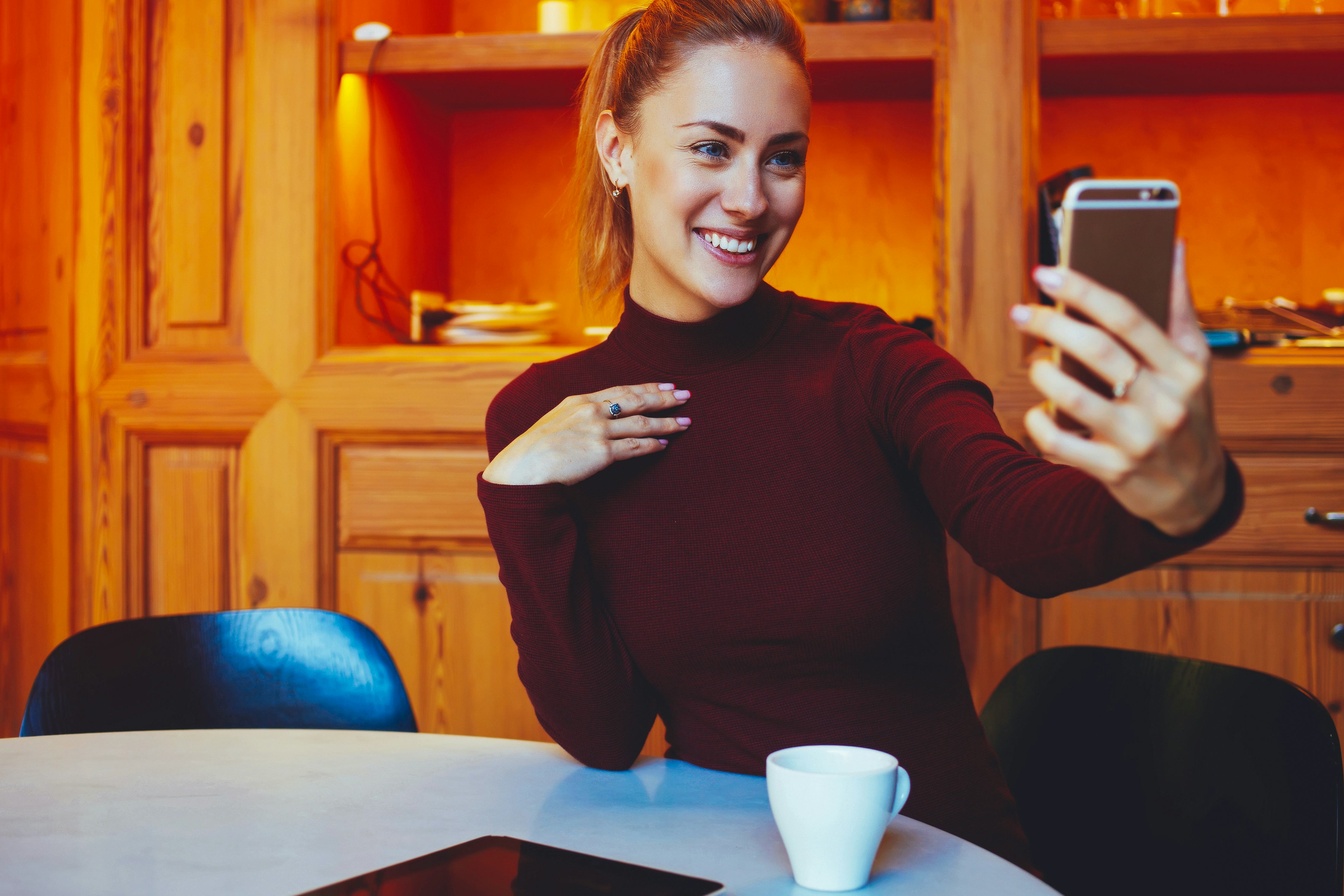 How To Cope With Loneliness During The Coronavirus Outbreak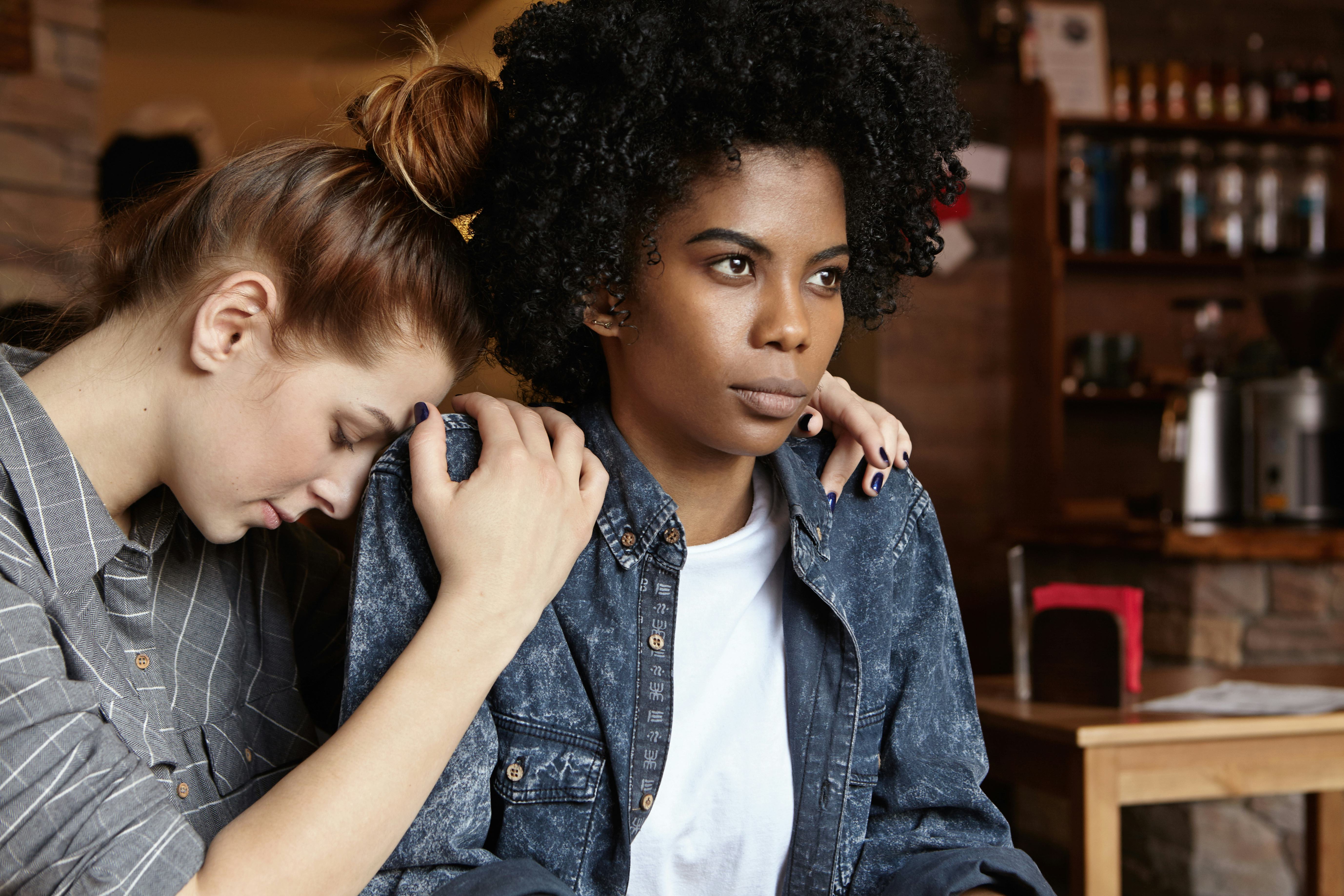 Should I Break Up With My Partner During The Coronavirus Outbreak? Here's How To Decide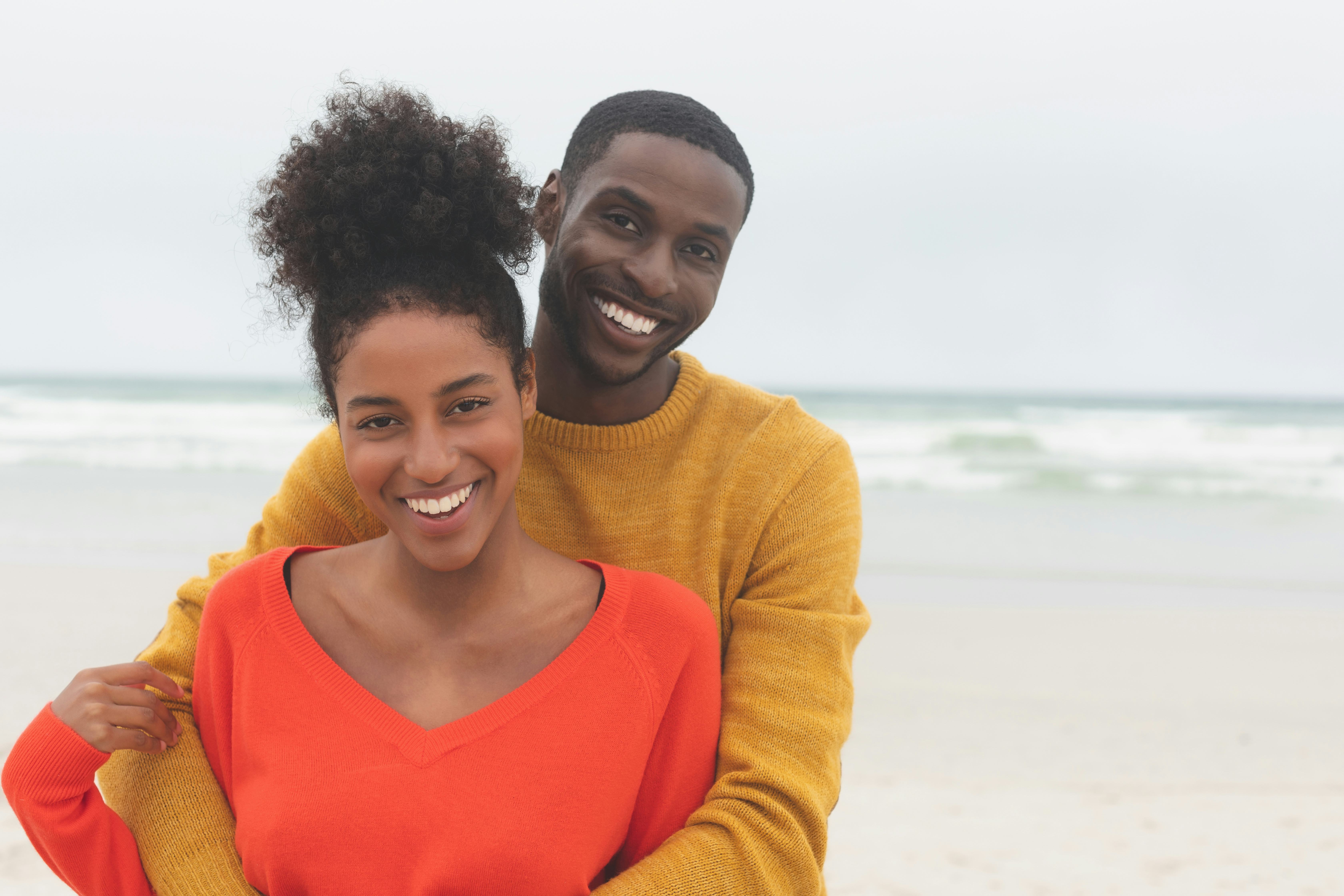 8 Relationship Bonding Tips For Stressed-Out Couples
Stay up to date
Don't miss a thing with the Elite Daily newsletter.
Source: Read Full Article