There's nothing that can make you "feel the love" more than a good love song. Aside from another human being, that is. But, if that's not available due to the coronavirus pandemic or because you're just single, songs are the next best thing. With musicals being such a perfect way to tell a story, it's no wonder that love songs from those films or Broadway showstoppers hit differently. Here are some that will make your heart positively melt, especially if you're single.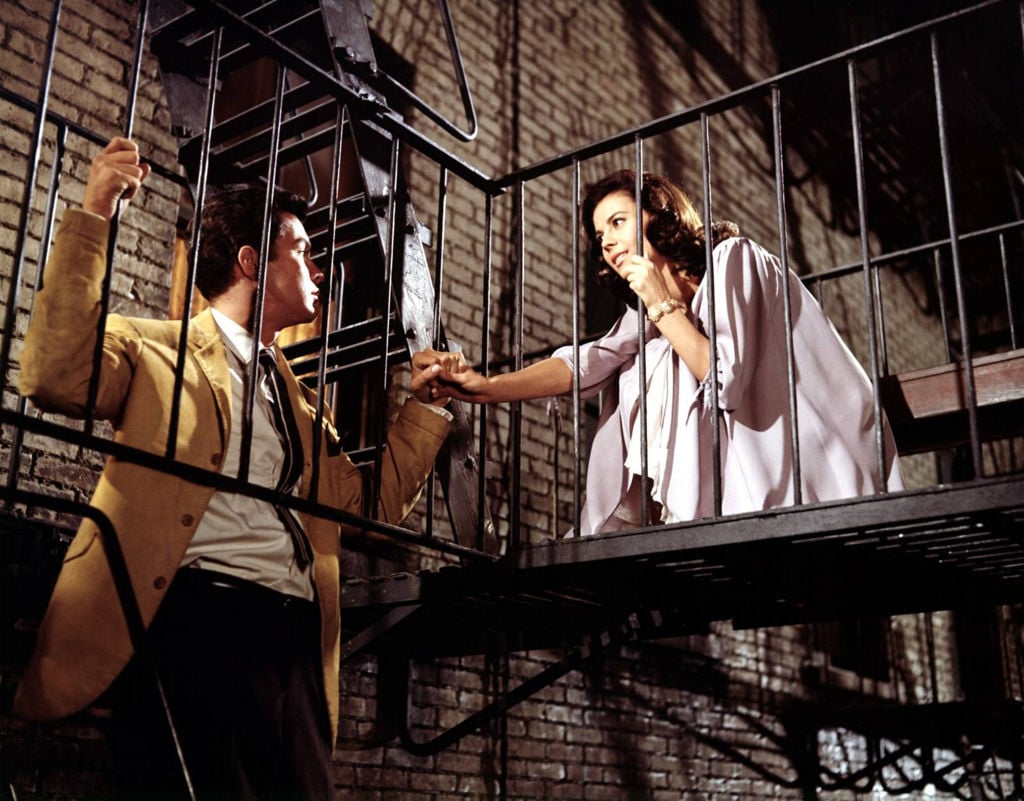 1. "Come What May" — 'Moulin Rouge' 
"Come What May" is the only original song in all of Moulin Rouge and it is truly a gift. The whole film is dripping in emotion and love, it's kind of overwhelming. This song starts off in a more low-key way earlier in the film, with Satine and Christian using it as a way to communicate their love when they can't outwardly express it. And in the end, it's the heartbreaking finale between these two lovers before their tragic end.
2. "All I Ask of You" — 'Phantom of the Opera'
Another song that mixes harmonies between a pair perfectly, "All I Ask of You" is when Christine and Raoul finally declare their love for each other amid the Phantom's haunting. They set boundaries and what they want, which is essentially each other. The music swells and the lyrics are just so gorgeous. The instrumentation on this song competes with the leads' performances because it also demands to be felt. 
3. "Without Love" — 'Hairspray' 
A fun number, "Without Love" is a high point for the two main couples, Link and Tracy and Seaweed and Penny. They're dreaming of being together and finally declaring their feelings, even if Tracy and Link aren't together at the moment. It's acted out amazingly in Hairspray, the 2007 film, and highlights everyone's comedic skills along with powerful vocals. 
4. "Helpless" — 'Hamilton' 
As the title suggests, Eliza is completely and utterly helpless when it comes to her feelings for Alexander Hamilton. As all the Hamilton songs do, this tells a full story of how Eliza and Alexander met and how she was so besotted. This hints at why they have problems later because she's blind to any wrong he does. But at this moment, they get married and she sees a great life ahead for them. It has a sweet tune sung by a positive young woman. It's pleasant!
5. "Rewrite the Stars" — 'The Greatest Showman' 
The breakout original musical going into 2018, The Greatest Showman was all about P.T. Barnum and his quest to have the biggest spectacle in the world. Phillip fell in love with Anne from the moment he laid eyes on her and there was no turning back for him. But for Anne, she can see a little more realistically and knows that they wouldn't be accepted for their interracial, inter-class relationship. This song portrays that struggle and how they so desperately want to be together.  
6. "Seventeen" — 'Heathers: The Musical'
If you've seen the 1980s film Heathers, then you already know the gist of the musical. Veronica is enlisted into the elite group of the three Heathers, the most popular girls in their high school. While she loves the power that gives her, she does lose herself in all of it. She falls for the new bad boy, JD, and this song is her begging him to drop his murderous plans. It's a twisted story, but this song portrays two badly damaged kids who want to hang on to their new love for a bit longer. Not to mention the harmonies are killer and chill-inducing. 
7. "As Long As You're Mine" — 'Wicked' 
One of the severely underrated songs from Wicked, "As Long As You're Mine" is the powerful song between Fiero and Elphaba. They finally unite and give in to their feelings for each other in the midst of her escape from the Wizard. The notes are so strong and the song exudes longing. While they do get their time together, it doesn't last. This makes this song hurt so much more but in a semi-good way.  
8. "My Man" — 'Funny Girl' 
From the musical Funny Girl, Rachel Berry (Lea Michele) did one of the most moving performances of the song on Glee. It's full of longing for someone so much it hurts. It's painful but also cathartic. You can almost feel your soul leave your body for a few seconds when she hits those high notes. The jazzy tune also adds to the utter emotion in the song.  
9. "10 Minutes Ago" — 'Cinderella'
If you grew up in the '90s, you were probably lucky enough to witness the Cinderella film that starred Brandy and Whitney Houston. It went where not many adaptations were going at the time — and really haven't gone since — when it came to casting the roles. Not only was it gorgeously diverse, but the range of voices is also notable. There weren't just straight "Broadway" vocals or even "Pop" ones. There's an array, and all are fantastic. "10 Minutes Ago" also perfectly describes the love-at-first-site meeting between the Prince and Cinderella. 
10. "Somewhere" — 'West Side Story' 
While "Tonight" is typically the most-talked-about song from West Side Story, "Somewhere" might be the better love song. They've known each other a little longer and have already gone through their first tragedy together, Bernardo's death. Maria is conflicted since Tony killed her brother, but her love for Tony isn't going anywhere. With all the mess and heartbreak surrounding them, it's starting to look hopeless. In "Somewhere," they're daydreaming of a utopia where race and families won't separate them.
Source: Read Full Article