Matt Damon's an award-winning actor. He won an Academy Award at the age of 27 for Good Will Hunting and has maintained a successful career ever since. While he's not one of the highest-grossing actors in Hollywood, he's most certainly a star. So why does Damon say it's "tough" finding movie roles?
Matt Damon's starred in many blockbuster hits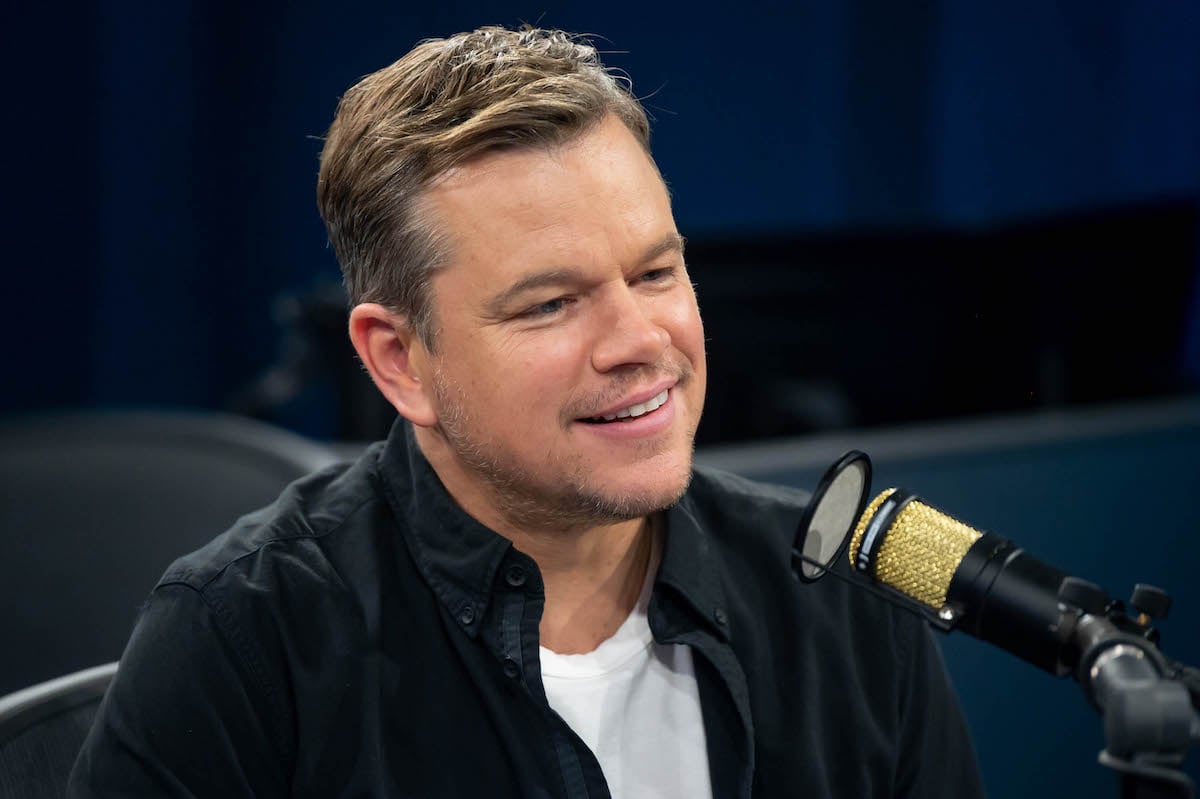 Damon's movie roles are diverse. He's played everything from an astronaut (The Martian) to a police officer (The Departed). The actor starred in the Ocean's franchise alongside Brad Pitt and George Clooney as a young con-man. He also played a hired killer in The Bourne Identity, which spawned a successful franchise. 
When he's not starring in movies Damon's writing or producing. Sometimes he does all three.
According to IMDb, the actor's won 34 awards and received 147 nominations over the course of his career. He's an A-list Hollywood actor with a track record of box office successes so why does Damon find it difficult to land movie roles?
Hollywood doesn't make the 'Bourne' star's 'bread and butter' movies anymore
Damon once argued that Hollywood's moved away from making the kinds of movies he stars in. While promoting The Martian in a June 2015 Collider interview, Damon explained why he paused his acting career for nearly two years.
He took an "intentional" six-month break to be with his kids — Damon has three daughters with his wife, Luciana Barroso, and one step-daughter — when the family moved from New York to California.
At the six-month mark, Damon began getting back into acting. Soon he realized there weren't any scripts floating around for his "bread and butter" movies. 
"I couldn't find anything that I wanted to do," he said. "I mean you see what's out there … it's tough. The movies that have really been my bread and butter for 20 years, they don't make them anymore. They really don't. It's really very hard to get the money together."
Damon continued, saying the work he does is now on the small screen.
"A lot of that stuff is migrating to television," he said. "They're more apt to take a huge risk on a high concept idea than on a kitchen sink drama or something. When this [The Martian] came along, I went, 'How many of these movies will I be able to really do that I'll like, that are original and aren't just a knockoff of something else?'
Damon eventually found other projects he liked. He went on to star in a series of films including Jason Bourne, The Great Wall, Downsizing, Suburbicon, Unsane, and Ford v Ferrari.
Damon currently has multiple movies in the works
What is Damon starring in next? According to IMDb, he has not one but four projects slated for 2021 and 2022. Damon's reuniting with Ocean's Eleven director Steven Soderbergh in a crime drama called No Sudden Move.
The 50-year-old's also starring in Stillwater, a thriller that's expected to premiere sometime in 2021. He's starring in a period drama, The Last Duel, which he wrote with his lifelong friend, Ben Affleck. Finally, Damon's set to make a cameo in 2022's Thor: Love and Thunder as Actor Loki.
Source: Read Full Article