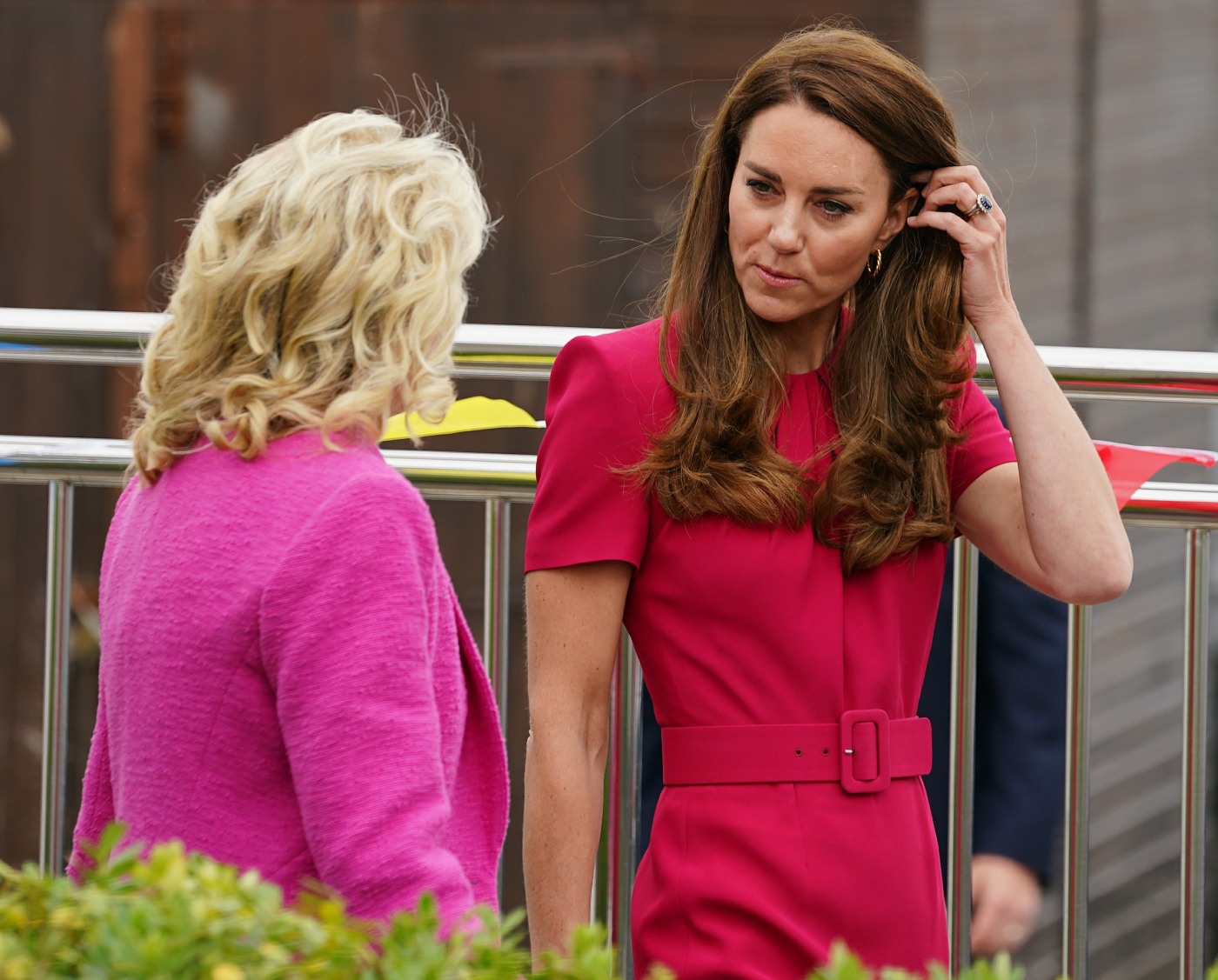 Last week, the Telegraph published a column by Joanna Rossiter called "A Rare Misstep for the Duchess of Cambridge?" I read it on the Telegraph's site before it was deleted hours later, and nitpicky doesn't even begin to describe the column. Like, y'all know that I'm critical of Kate. I love to make keen jokes and button jokes and all of that. But the Telegraph column was, frankly, insulting and ridiculous. The premise of the piece was that Kate was too political because she "co-authored" a CNN op-ed with Dr. Jill Biden about child development and the early years. That CNN piece was pretty vague and apolitical, and it was clearly the product of Kensington Palace staffers working with Dr. Biden's staffers to create something soft-focus for both women to put their names on as part of their joint event during the G7 Summit. Rossiter's premise was:
"However important the cause, she is in danger of falling into the same trap as the Sussexes; she has risked aligning herself too closely with a sitting political party. It's impossible to imagine Kate penning this sort of article with the likes of, say, Melania Trump. Her decision to do so is a tacit endorsement of the Bidens."
Rossiter completely missed the fact that Kate would never have "co-authored" the CNN piece or done the joint event with Dr. Biden unless she was requested to by the government and likely by Buckingham Palace as well. As I noted in my coverage of the G7 summit (June 11-13), it was notable how ALL of the Windsors were being rolled out in service of Boris Johnson's administration. The red carpet was absolutely rolled out for the Bidens in a way that the Trumps did not get and that was the point, a new post-Trump era in the British-American "special relationship." It wasn't that Kate was in danger of becoming too politically aligned with the Bidens, it's that she, William, Charles, Camilla and the Queen are all being used as pawns by and in service of the Conservative Party.
Still, as Ellie Hall (friend-of-the-blog) noted in Buzzfeed, Rossiter's piece about Kate was not the first time that Rossiter had been critical of a royal woman's "politics." Rossiter also wrote Telegraph pieces about how the Duchess of Sussex supported "all things woke" and was too closely "aligned" with left-wing politics. Those Telegraph columns are still in their archives, never deleted. So why did Rossiter's piece get deleted? The Telegraph isn't saying – they refused to comment to Buzzfeed's requests for clarification but one source at the paper said it was "ludicrous" to suggest that the column was deleted at the request of Kensington Palace. KP also declined to comment.
Of course it's absolutely possible that the "invisible contract" had been invoked and that the Telegraph got some exclusive in exchange for taking down the Rossiter column. But from where I'm sitting… if I was an editor with the Telegraph, I would have argued for it to be taken down too. It was a seriously stupid column.
— Omid Scobie (@scobie) June 17, 2021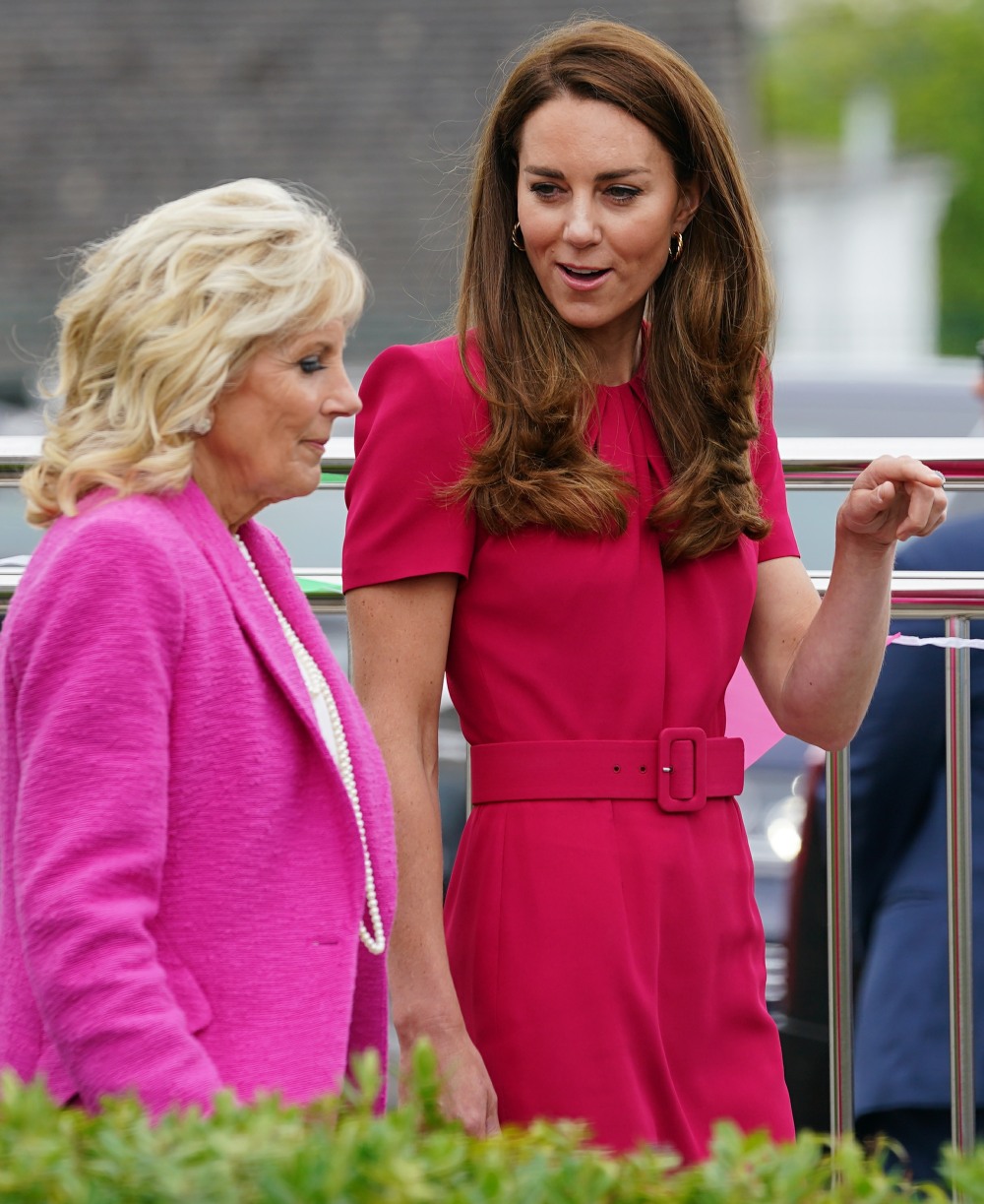 Photos courtesy of Avalon Red.
Source: Read Full Article